Pull a pint or two at the new home of craft beer in Stirchley.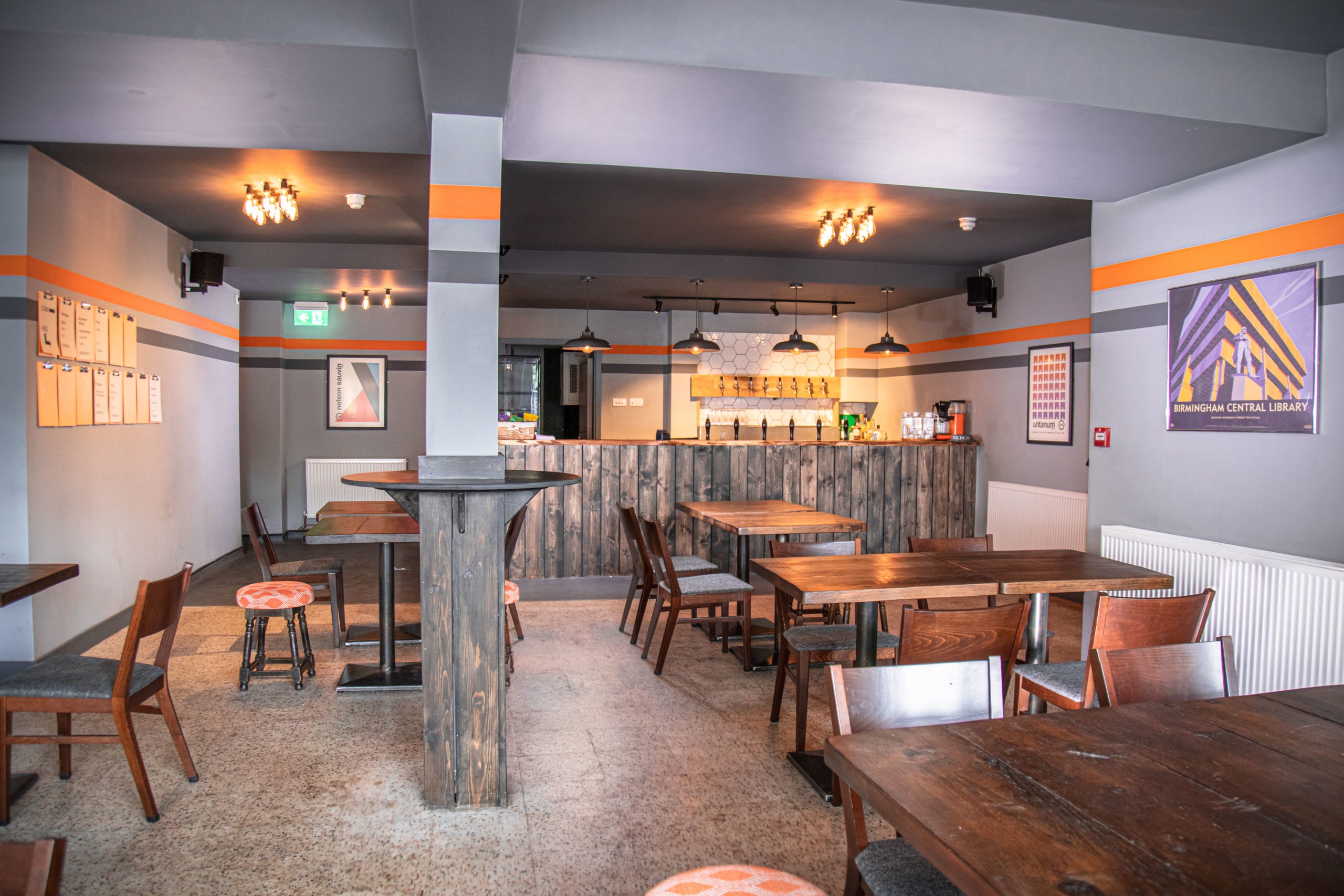 Cut from the same bark, enjoy your pint on this beautiful bar top that is cut from one bark
Staying thrifty with built fixed seating & reupholstered original stools
No more crying over spilt beer. We uncovered this during the build and it matched the concept perfectly… so we went with it!
Bespoke cluster bulbs, clean, simple and un-fussy, just like the vibe in here.
Stirchley, the unofficial capital of craft beer in Birmingham is now home to the new venue of Wildcat Tap after it's unique offering of ales led to needing a much bigger pond to swim in. They needed a space that stayed true to its roots, following the natural evolution of the place and all its regular patrons while still reeling in new ones.
We knew they wanted an un-fussy, un-designed space where the star of the show was the beer itself. A former run-down Balti house, the new venue needed stripping back, uncovering original features and giving it a new lease of life. Wallets were tight for this one, so we got creative, used what we have and now Wildcat is packed with beer fanatics from all over the city, old and new.
Project
Bar Design & Build
What We Did
Stripped back an old Balti house into a much-needed upgrade for a cool craft beer bar in Birmingham.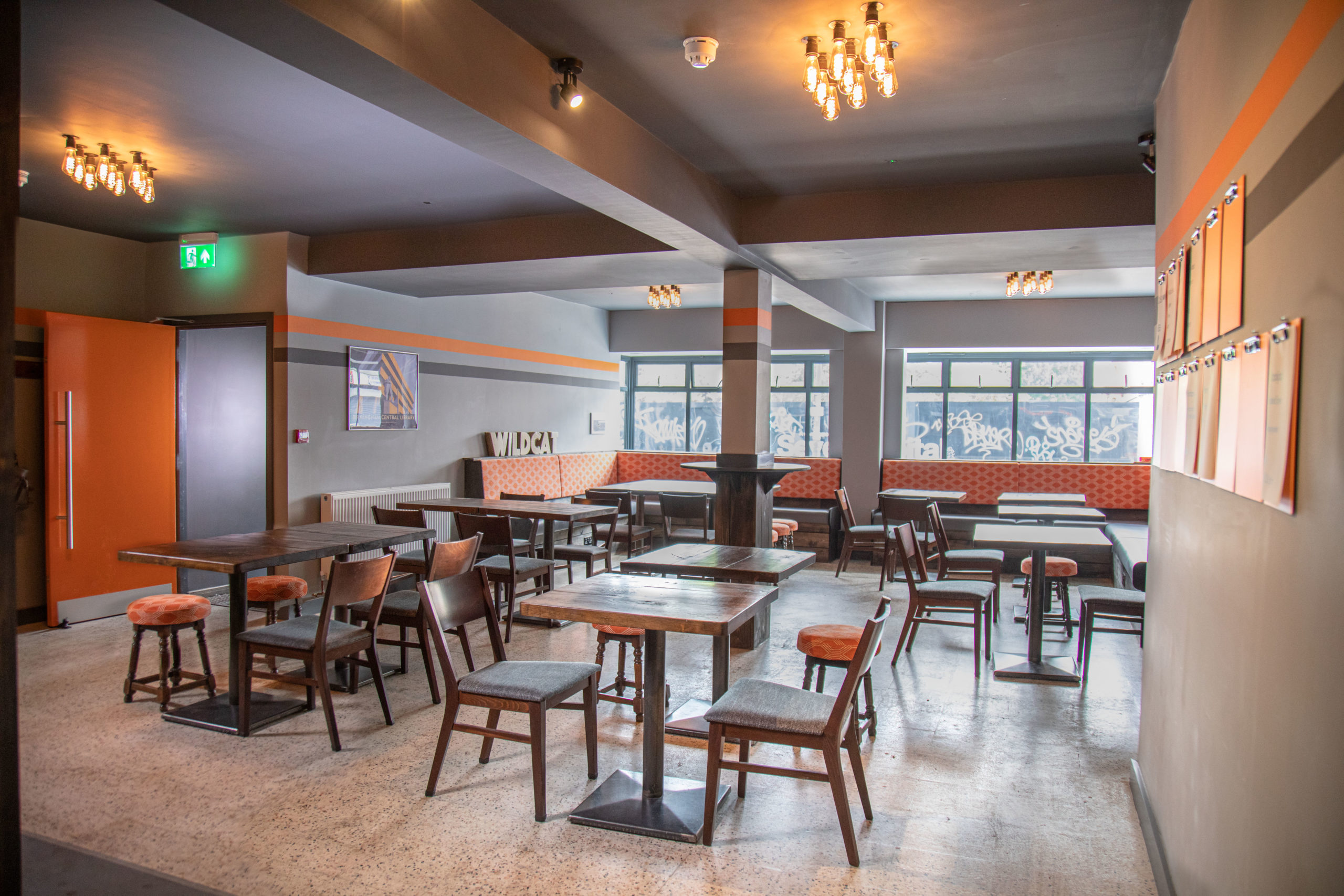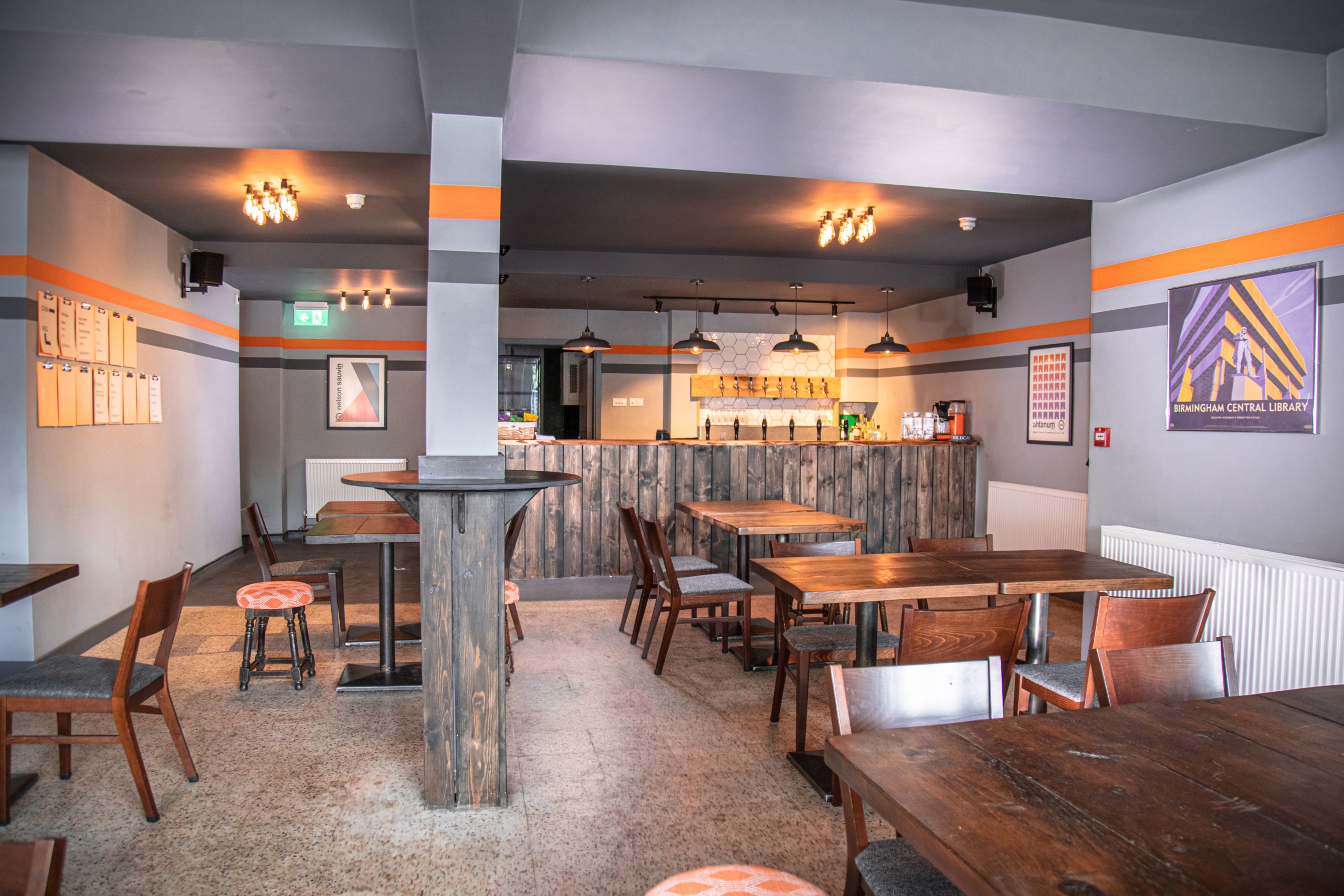 You gotta use what you have. Reupholstered stools and built-in seating keeps in with the understated nature of this place. The terrazzo flooring was uncovered during the build and is now is an unexpected feature of the overall design. Great design comes from creative minds.