Much more than skin deep.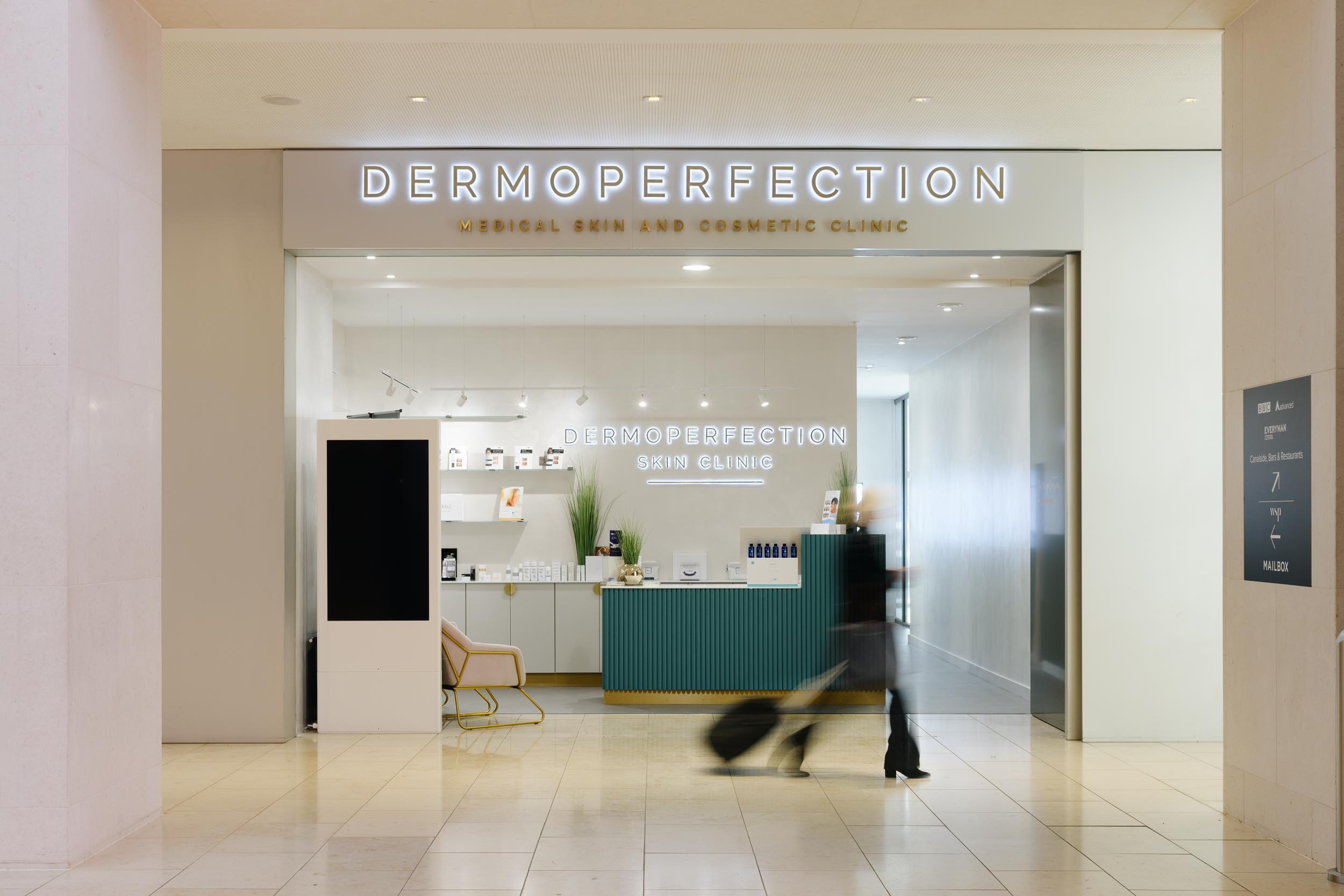 Dermoperfection have been providing aesthetic medical services for over a decade, and have performed over 25,000 treatments. They comissioned us to produce a state-of-the-art, purpose built CQC registered clinic within the Mailbox, Birmingham, sitting alongside luxury brands such as Gieves & Hawkes, Harvey Nichols and SieMatic. The brief was to incorporate clinical treatment rooms, a front of house skincare station, a reception, corridors and an education facility.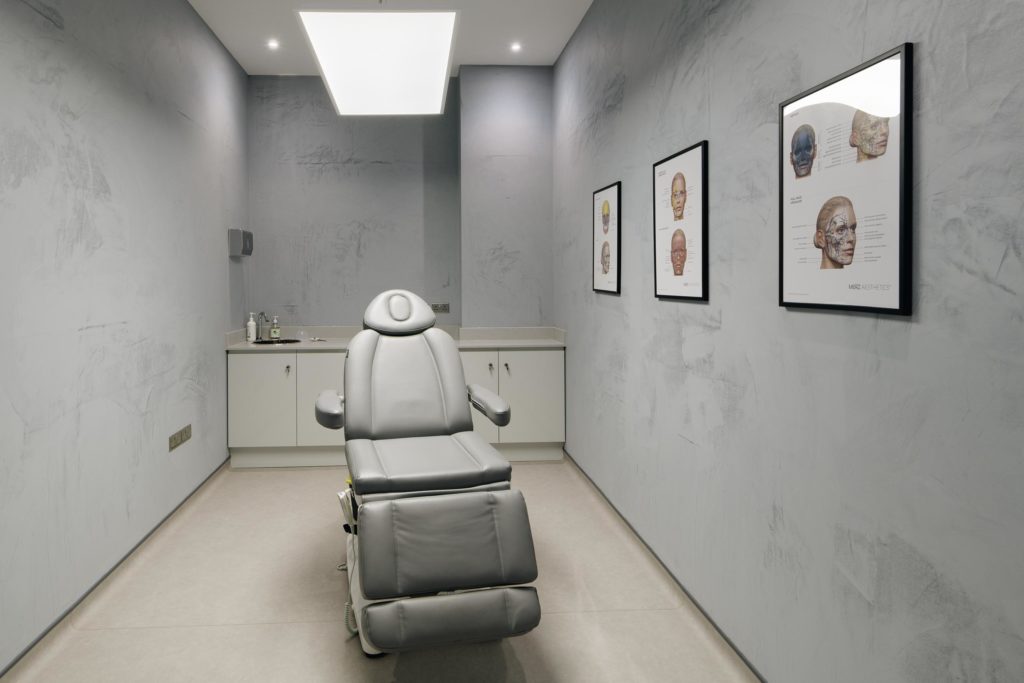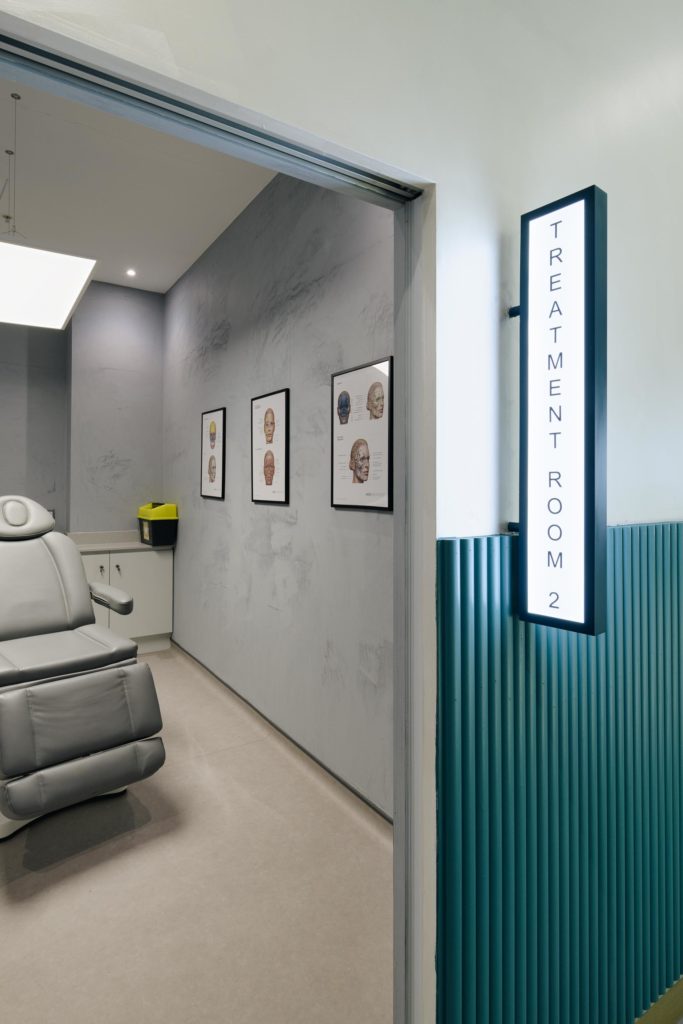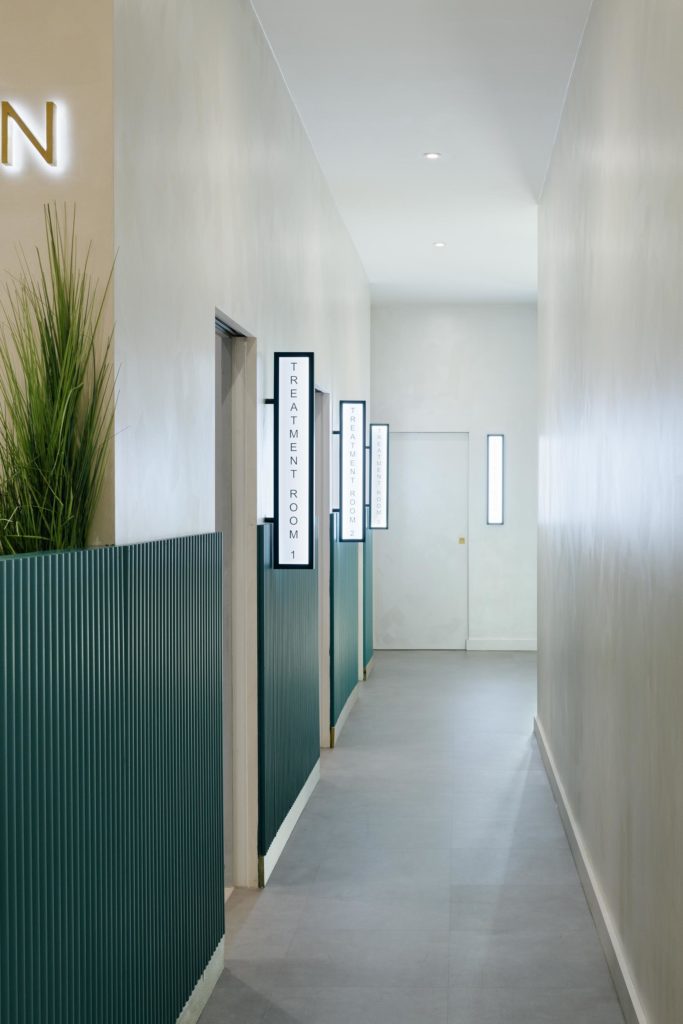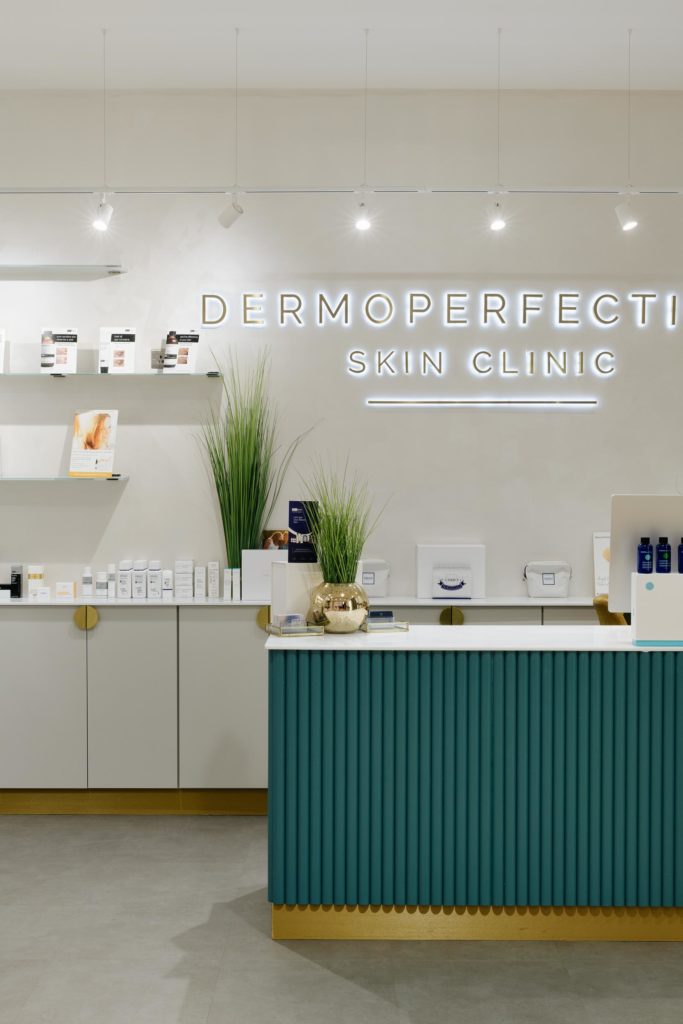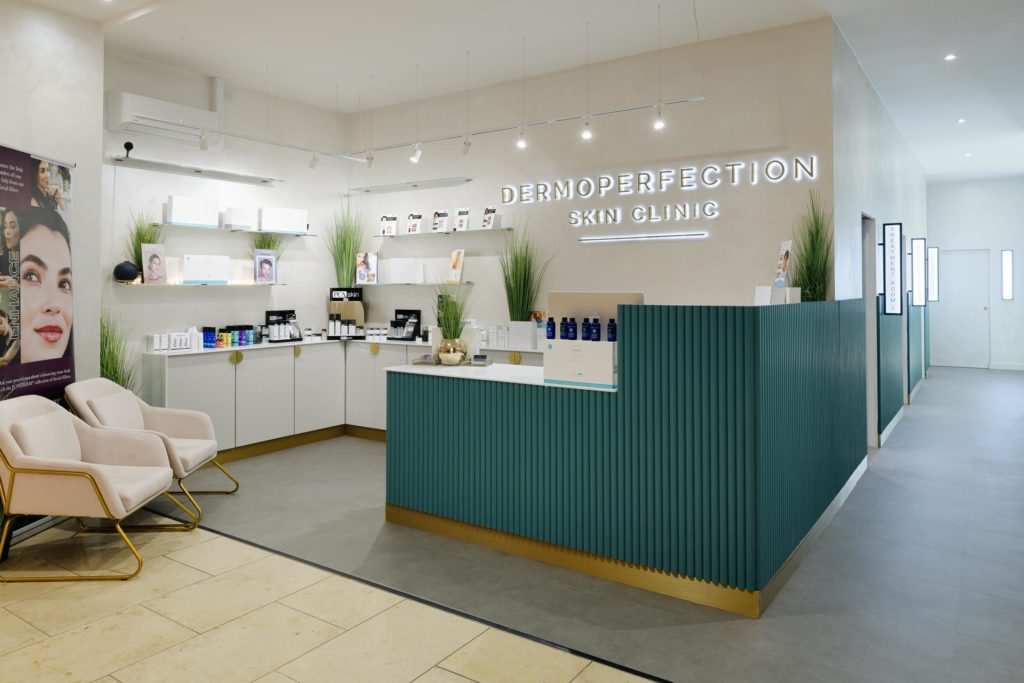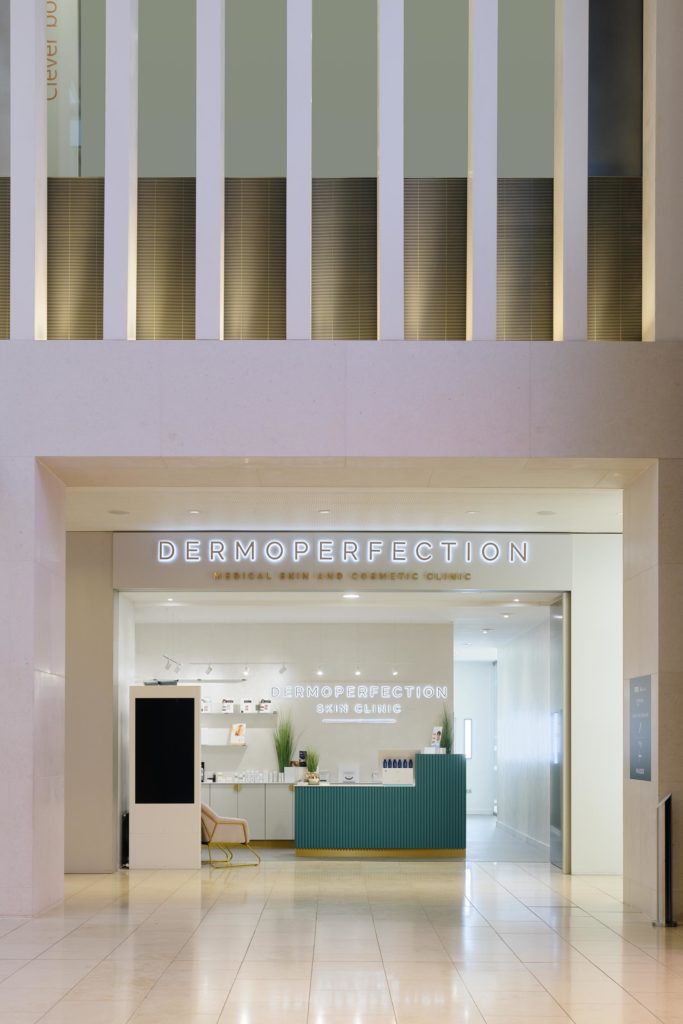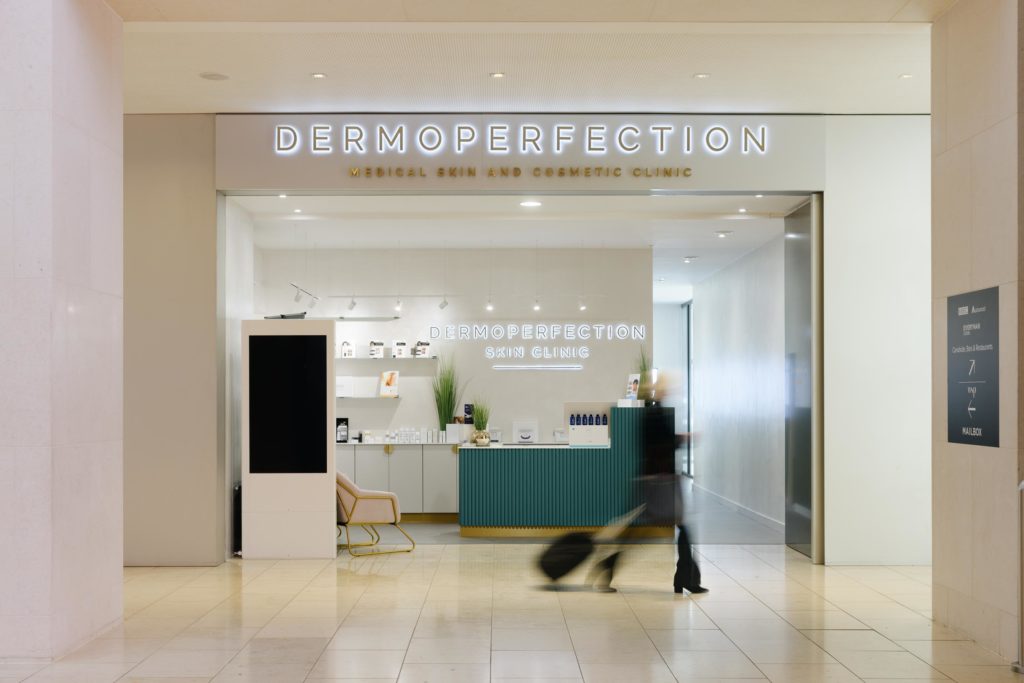 As a CQC registered facility, ergonomics, clinical-grade lighting and clean lines were a must in order to keep up standards, but above and beyond that, the appointment of objects, colours and textures really had to resonate with the client's audience. The audience in this case is predominantly female, above the age of thirty, with a moderate to high level of disposable income. Designer Aisling balanced the light (mainly white) palette with rich greens and pinks, and added accents of gold and brass to give the reception a touch of class – the end result was a true departure from the traditional stereotypes of the medical waiting room.
The treatment rooms themselves were clad with concrete-effect walls, framed anatomy posters and medical-grade flooring that could be easily sterilised, but doesn't look too clinical.
Building in The Mailbox has always been challenging, as it is a large shopping complex with one street-level goods entrance. The build took meticulous planning, and some really smart mapping for the electrics that had to service industry-grade lighting, multiple points of extraction and numerous devices.
Photography by Tom Bird.