A modern, minimal construction on a period home interior design & build project.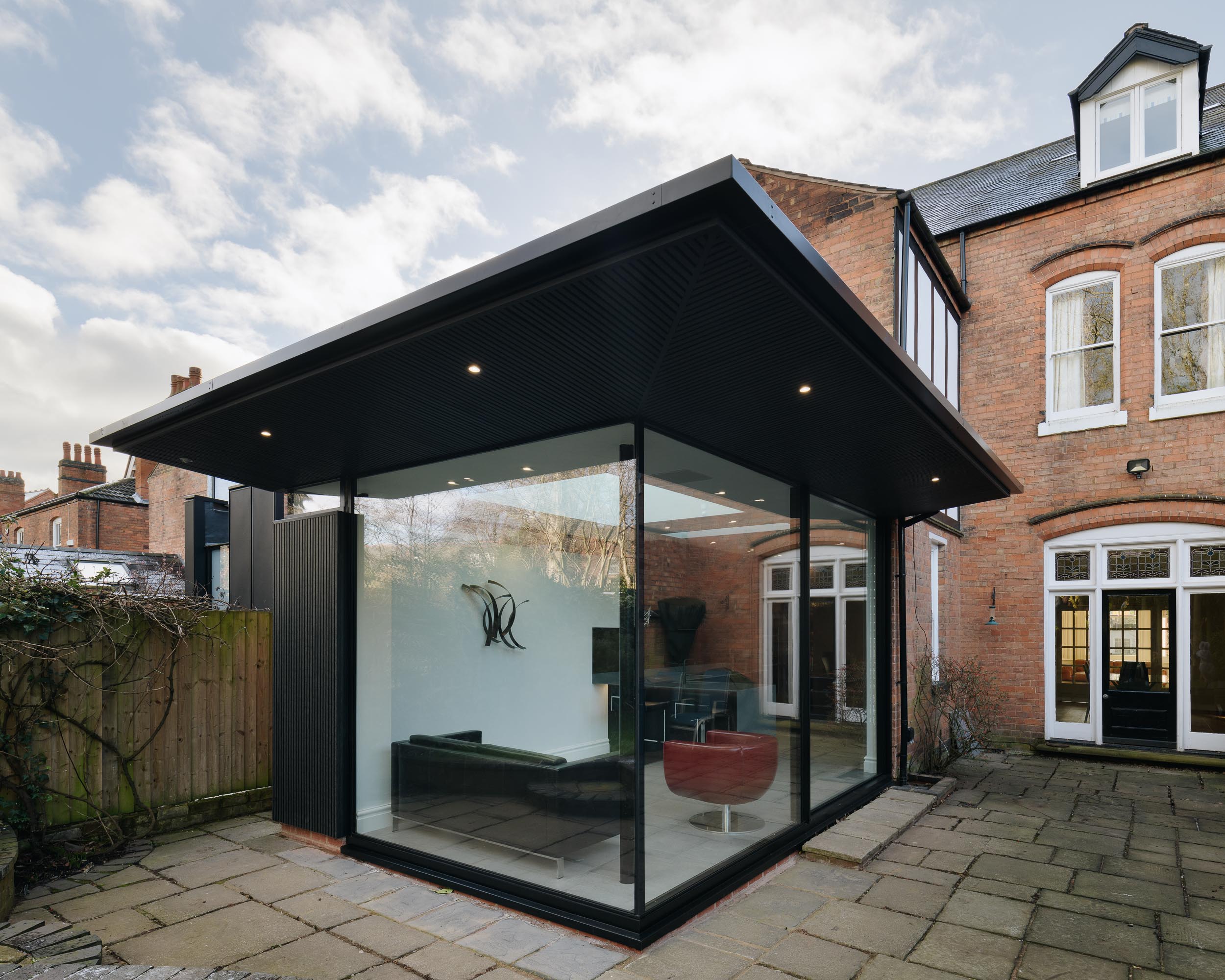 Solar shading to provide shade during the summer months.
Glass-to-glass corner connection, seamless connection with the garden.
IQ glass, structural glazing.
Low-maintenance, black composite slated cladding.
Under-floor heating so the space can be used year-round.
Canopy lights for outdoor evenings.
Function-led but with beautiful form, this project saw the demolition of a poorly insulated conservatory and the transformation of a kitchen in need of an update. The result is a living area that can be used all year round, with the warmth of being in the house, and the simultaneous feeling that you are in nature. The space works for cooking, lounging and socialising in the winter, with an option to fully open the house up in summer for gardening, hobbies and parties.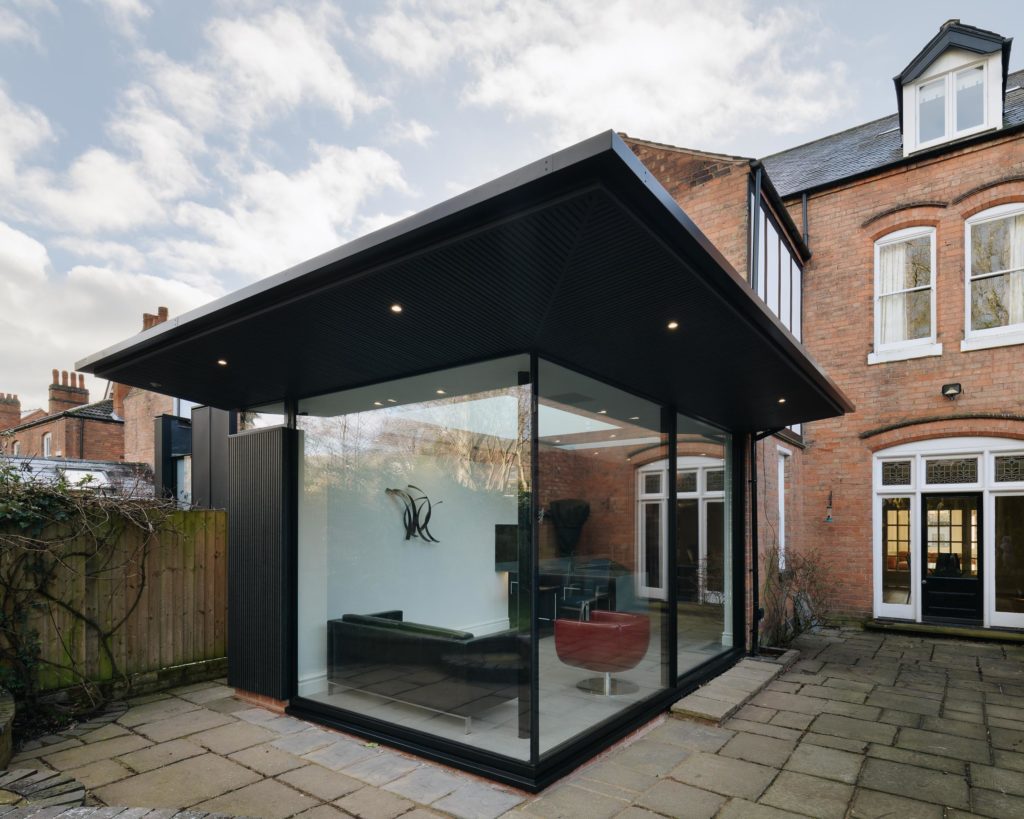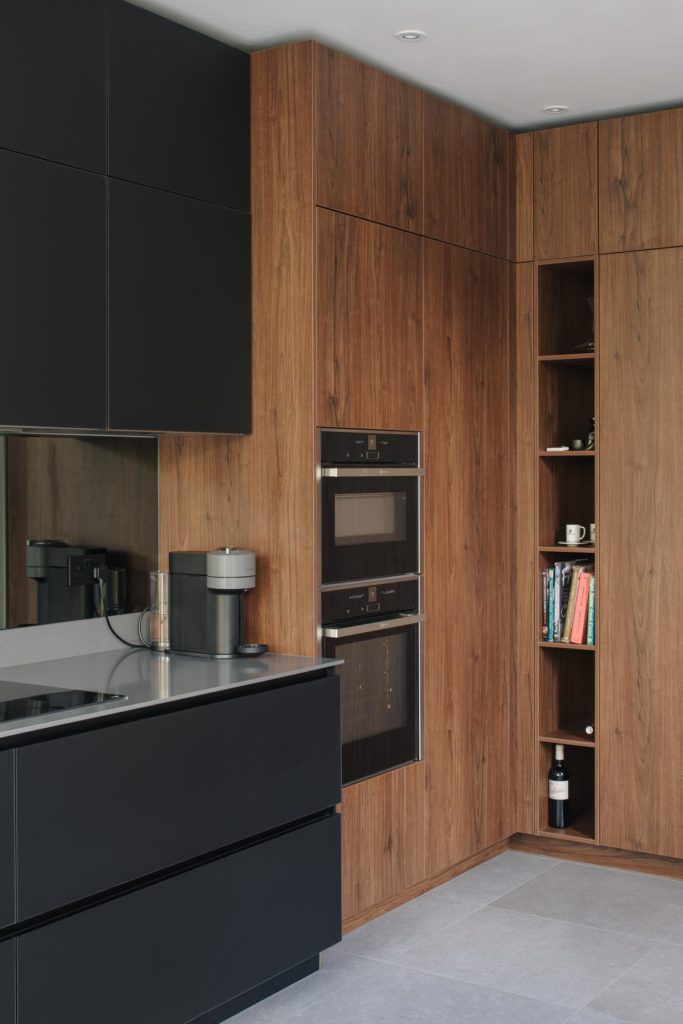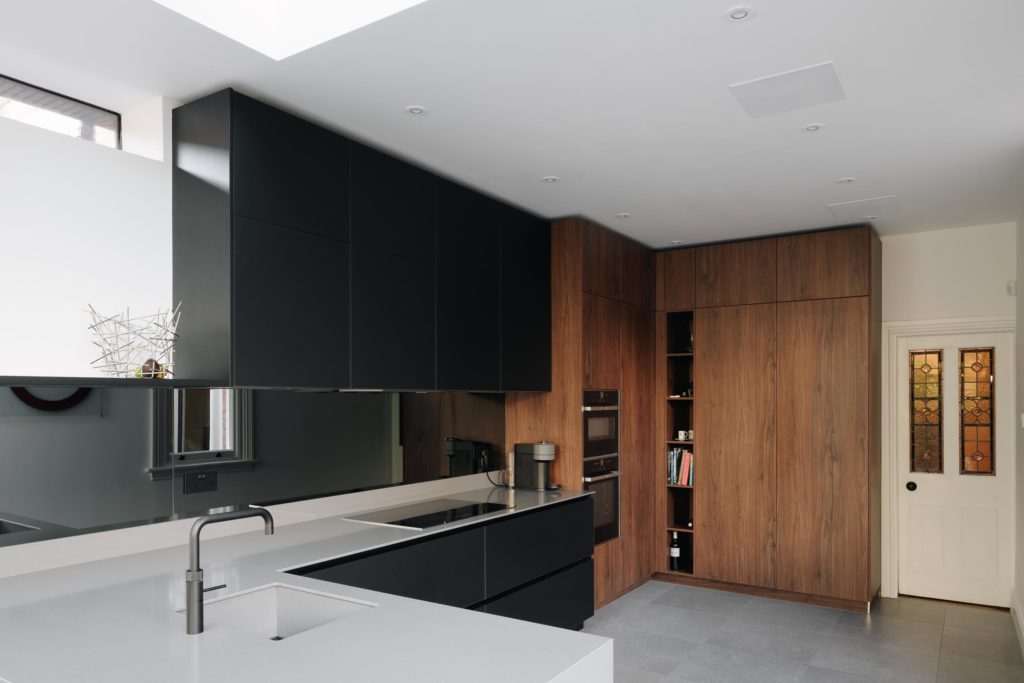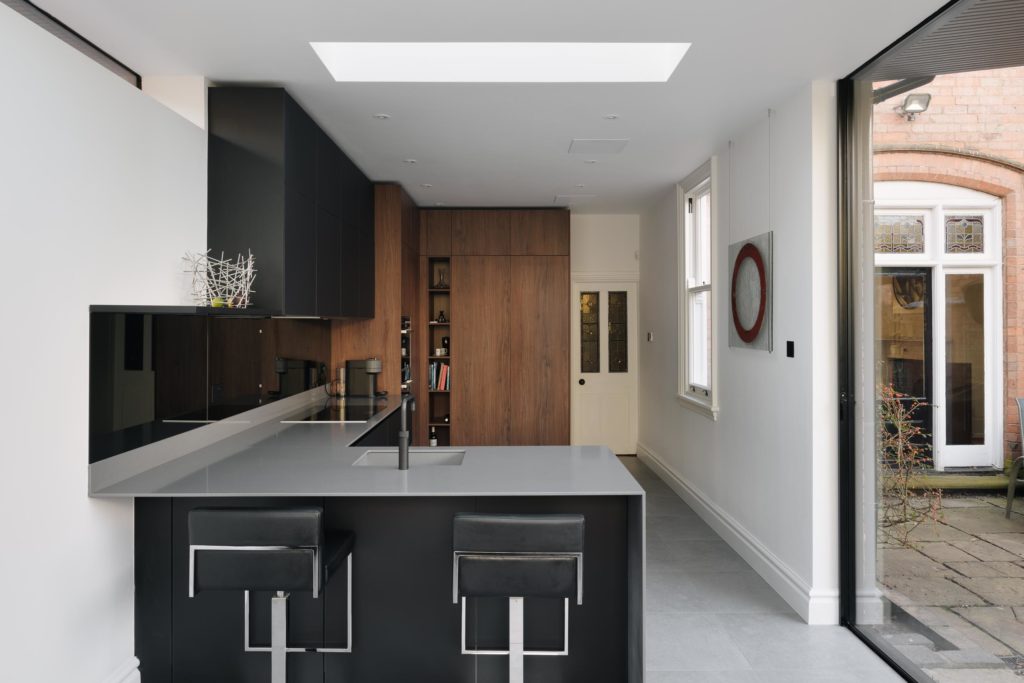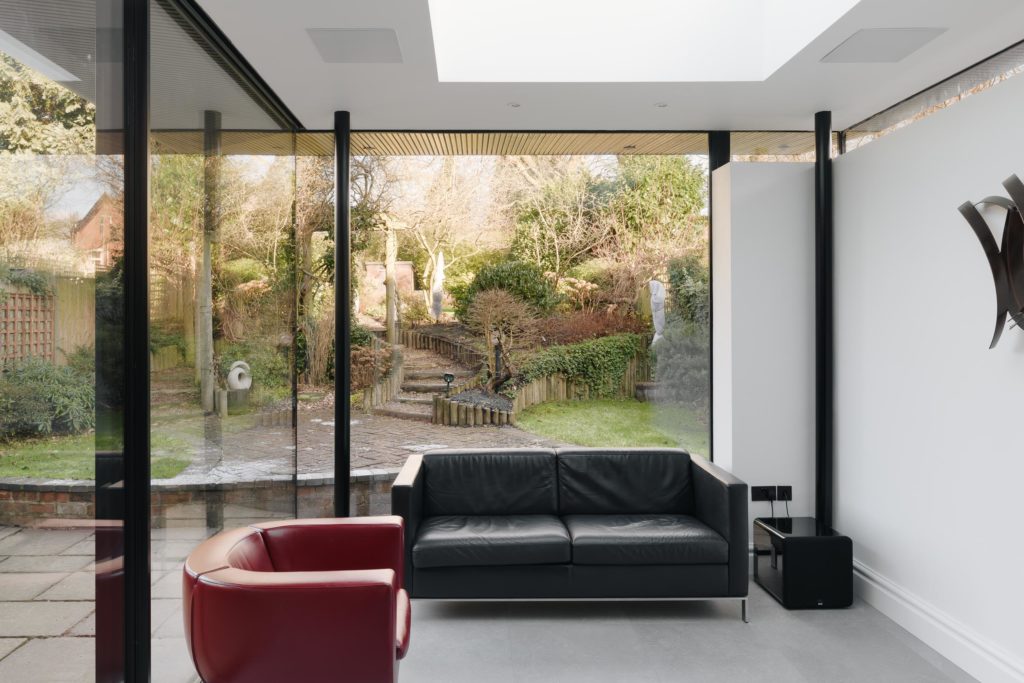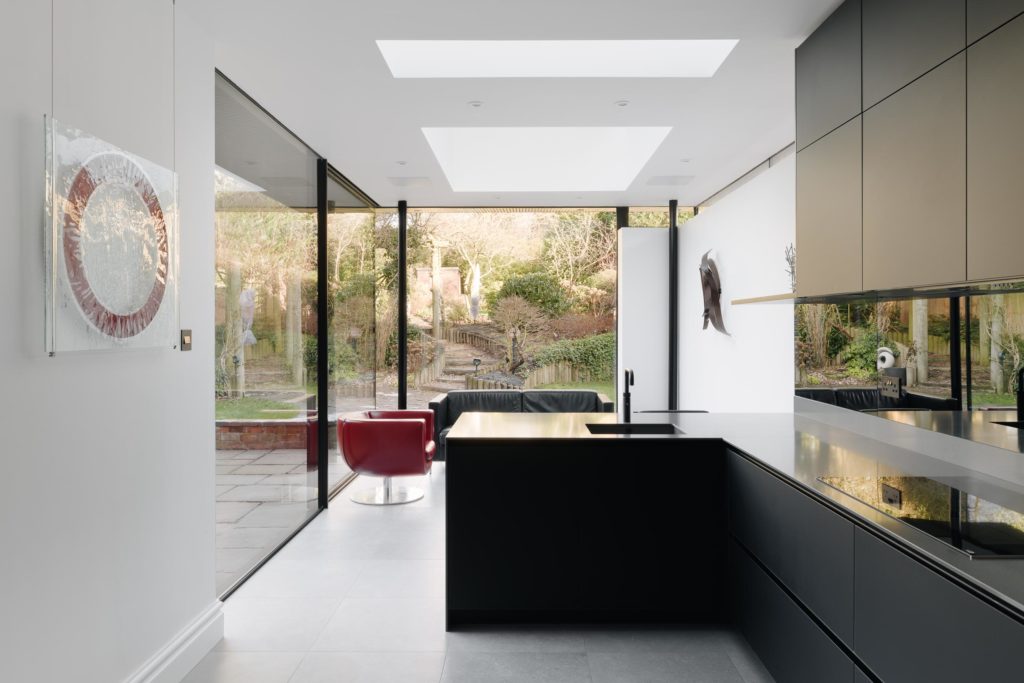 A note from the architect.
The existing conservatory was unbearably hot in summer, and way too cold for the winter, so it was highly under-utilised. The client needed a space to cook, relax, entertain and enjoy the garden, and the pre-existing structure was acting as a barrier. The design they chose in the end, was the one that had the most glazing. While no extra footprint was added to the house, the amount of year-round usable space has been doubled, and real work has been done in the kitchen area to insulate and ensure year-round temperature control and efficiency.
The key features here are solar reflective glass, canopy lights for outdoor evenings, canopy for shade, thermal efficiency measures, a modern kitchen, under-floor heating and IQ glass structural glazing. The exterior is cladded in black composite for minimal upkeep.
Architecture by Alistair Riley.
Photography by Tom Bird.