The Circle Restaurant — Birmingham Hippodrome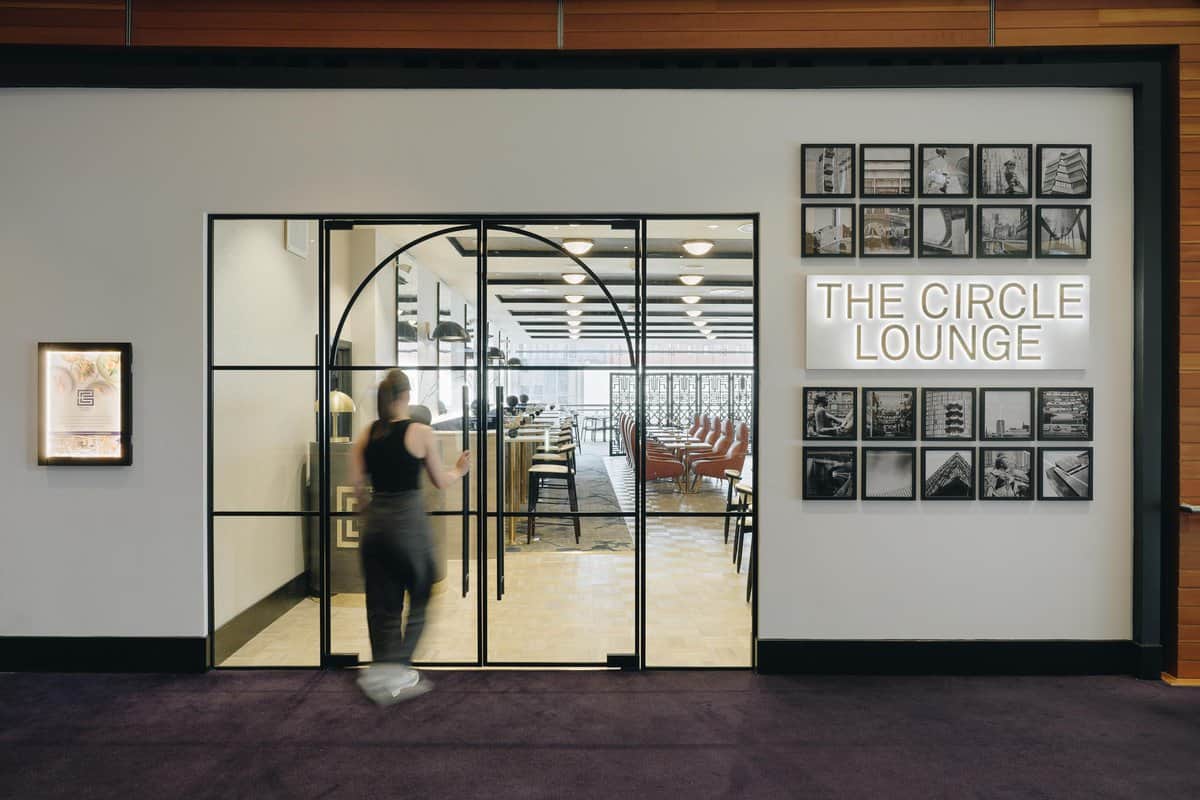 The circle restaurant has been part of Birmingham's theatre district for decades. It has, however, grown a bit tired in recent years, as new eateries (many with much more appealing concepts) have opened up in the surrounding Chinatown and Gay Quarter. The objective here was to simplify the complex brief — bringing an institution up to date and balancing heritage with the thrills of the modern reveller — ultimately creating a flexible bar and restaurant concept with appeal to theatre goers and the wider community.
Flexibility and versatility were key here when considering the layouts, with multiple heights, table sizes and vistas. It was also crucial to create a space for live recitals, and acoustics (formerly very poor) were a key concern. Lighting was also vital so that the space could flex up and down and adapt to the mood of the event. Finally, the scheme and artwork was always going to be a modern play on the heritage institution.
Project
Arts & Culture/Bar & Restaurant/Listed Buildings
What We Did
A flexible dining space in Birmingham's most opulent theatre.