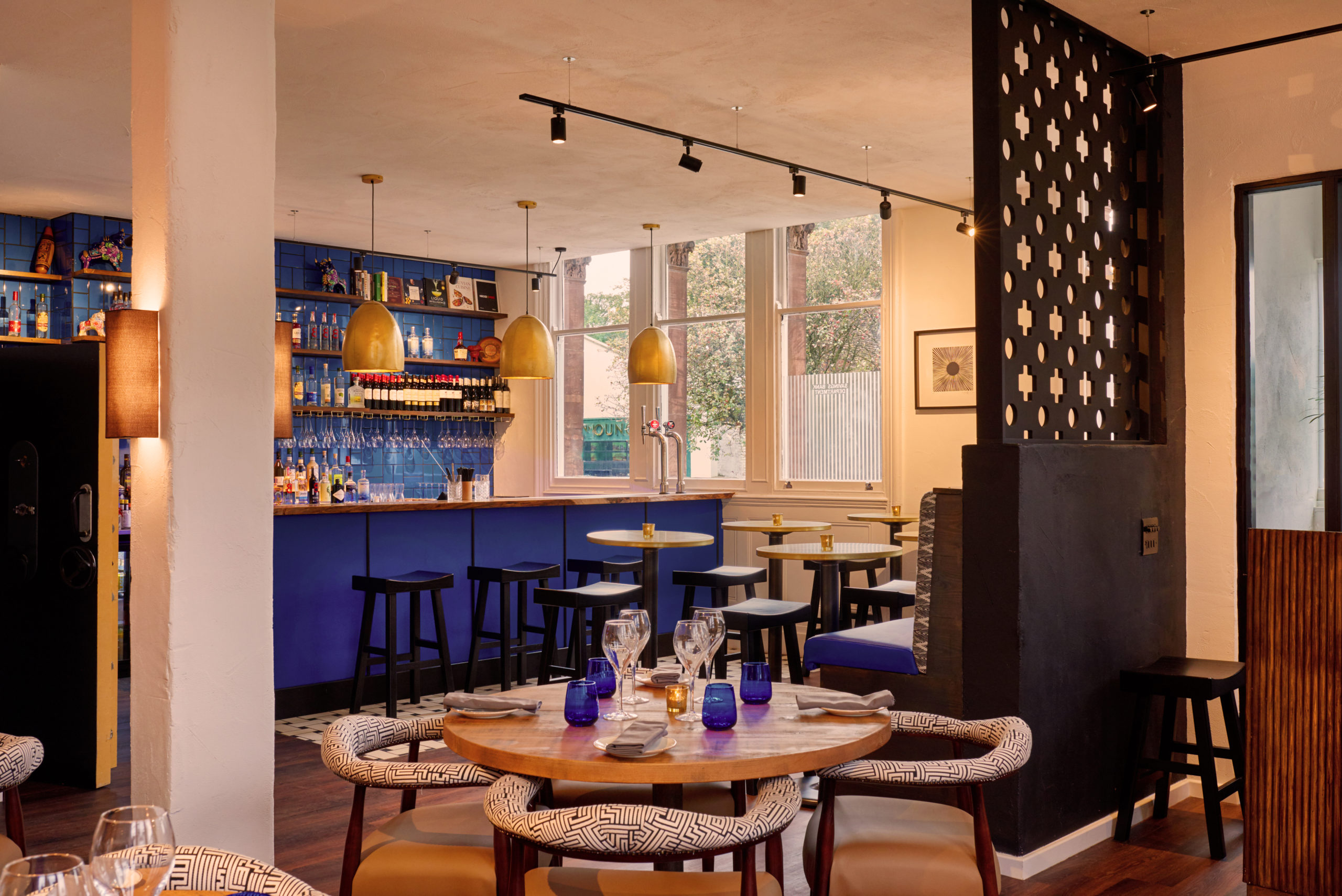 Neutral coloured pillars indicating all former walls have been removed, creating an airy, open plan space.
Authentic Peruvian lighting adorns the bar.
Bespoke, handmade furniture using all natural materials.
The Chakana symbol repeated into a design for the interior screens.
2G transformed an old Lloyds bank into a spiritually-inspired Peruvian haven. The name Chakana comes from a symbol used by ancient Peruvian indigenous cultures that relates to the four elements: The sun, The wind, The earth & Water. We integrated these elements within the design through artful zoning in colour, lighting & materials. 
The overall restaurant has a stripped back informal & relaxed feel using earthy tones and Aztec inspired upholstery. The restaurant references Peruvian weaving, textiles and decor with all artwork and installations being handmade to bring a personal touch to Chakana. 
A focal feature is the transformed bank vault into a unique private dining experience with the use of gold for table top and warm up-lighting creating a beautiful sun-lit atmosphere.
Project
Bar Restaurant Design & Build
What We Did
A design-led Peruvian serving authentic cuisine by Robert Ortiz.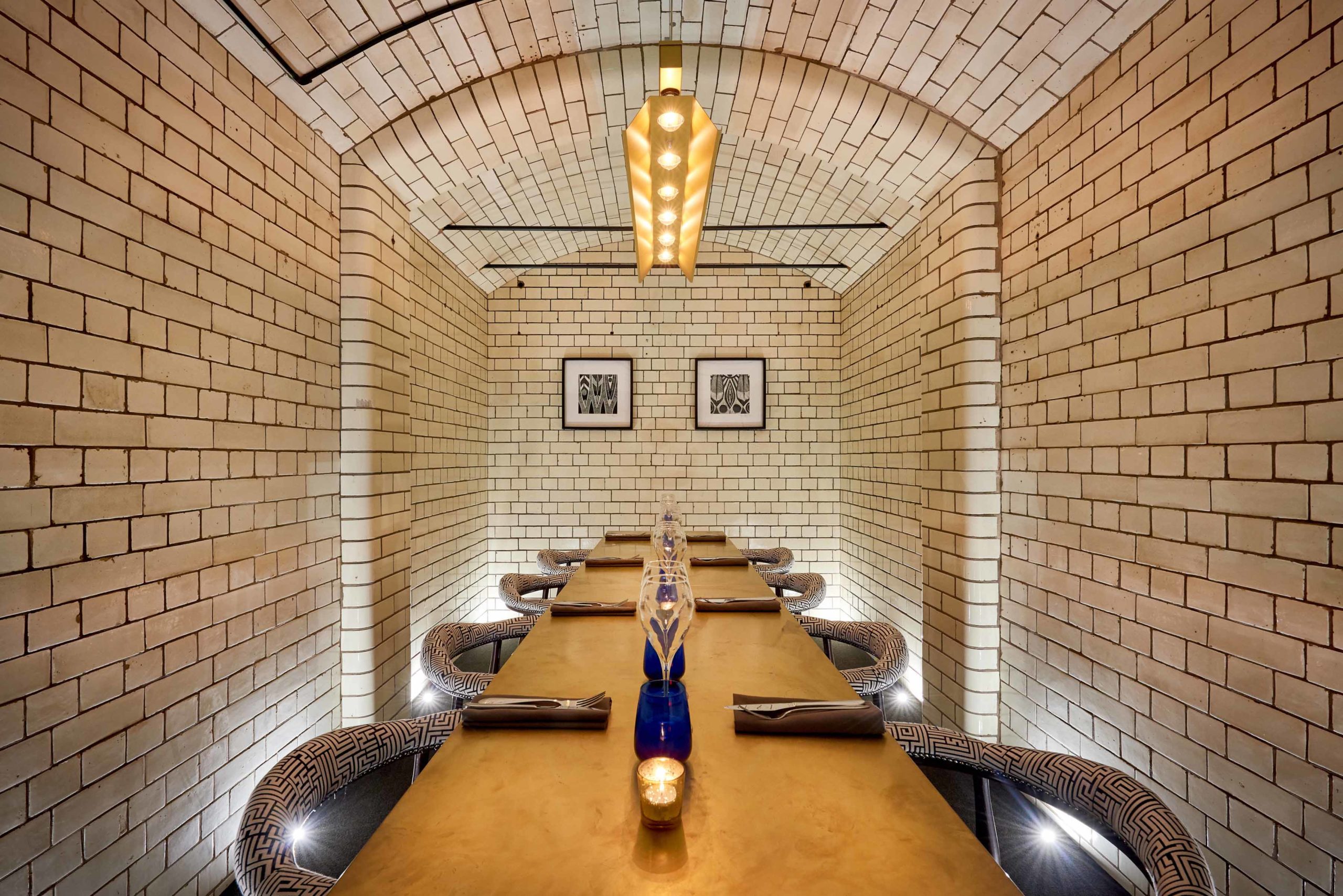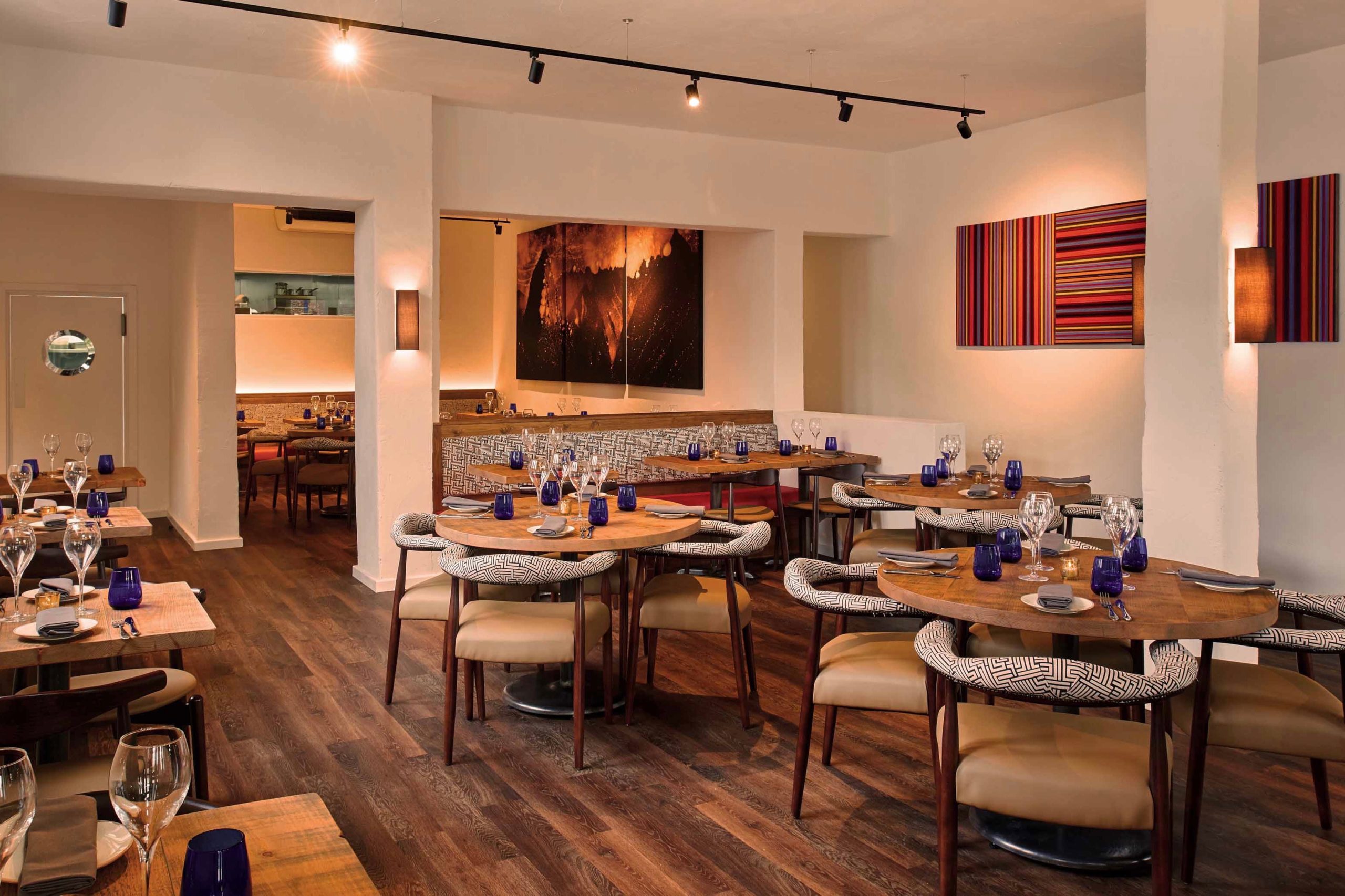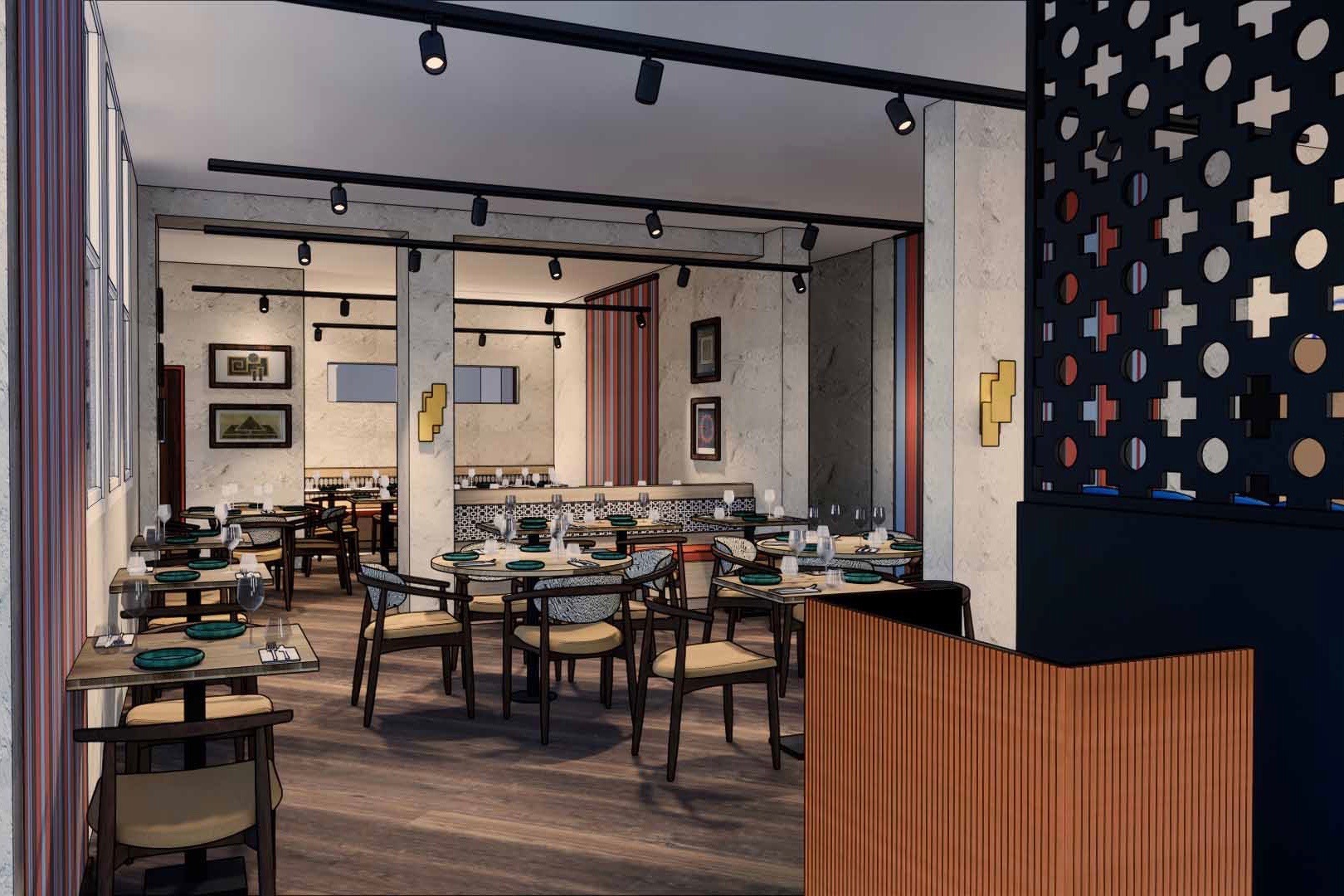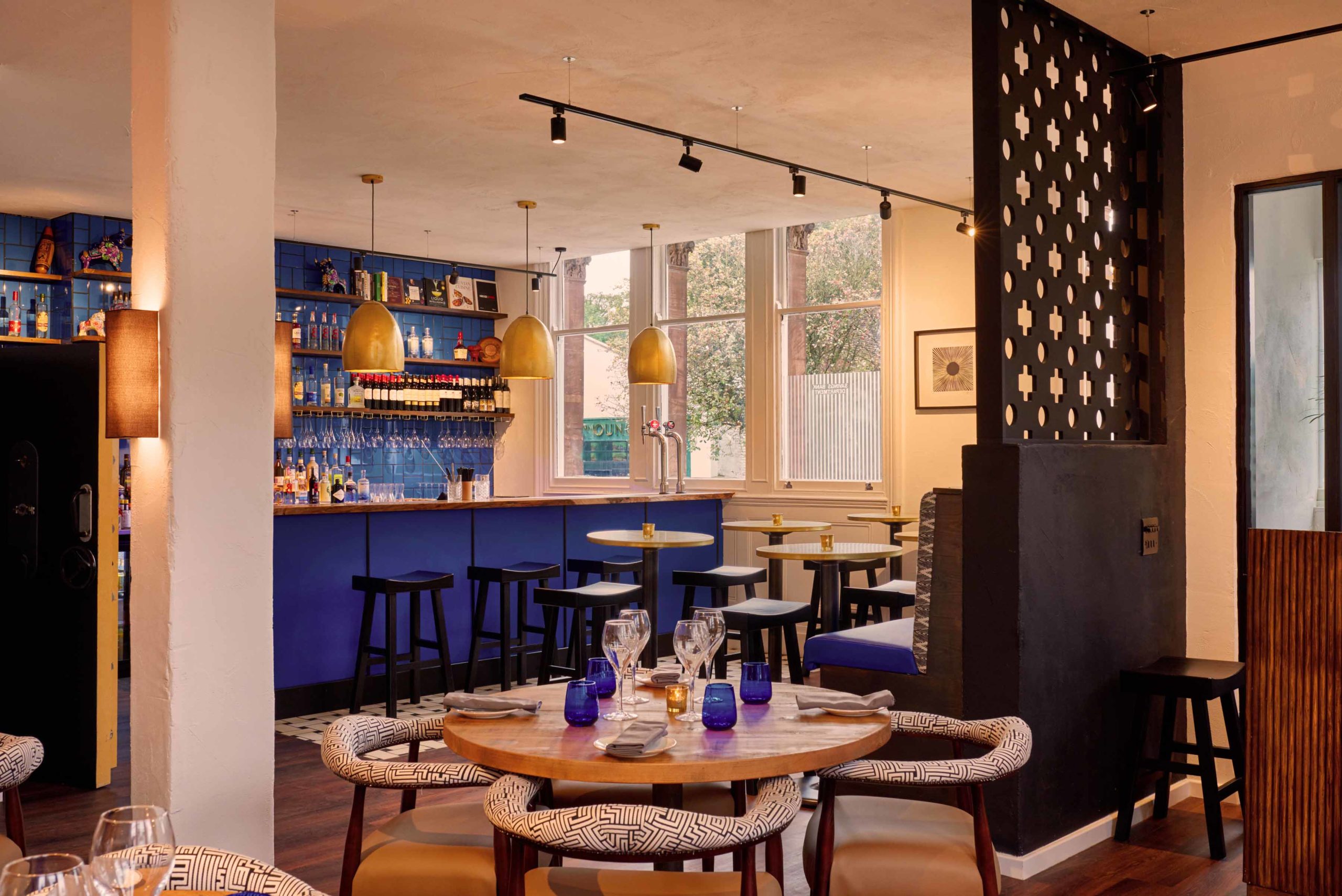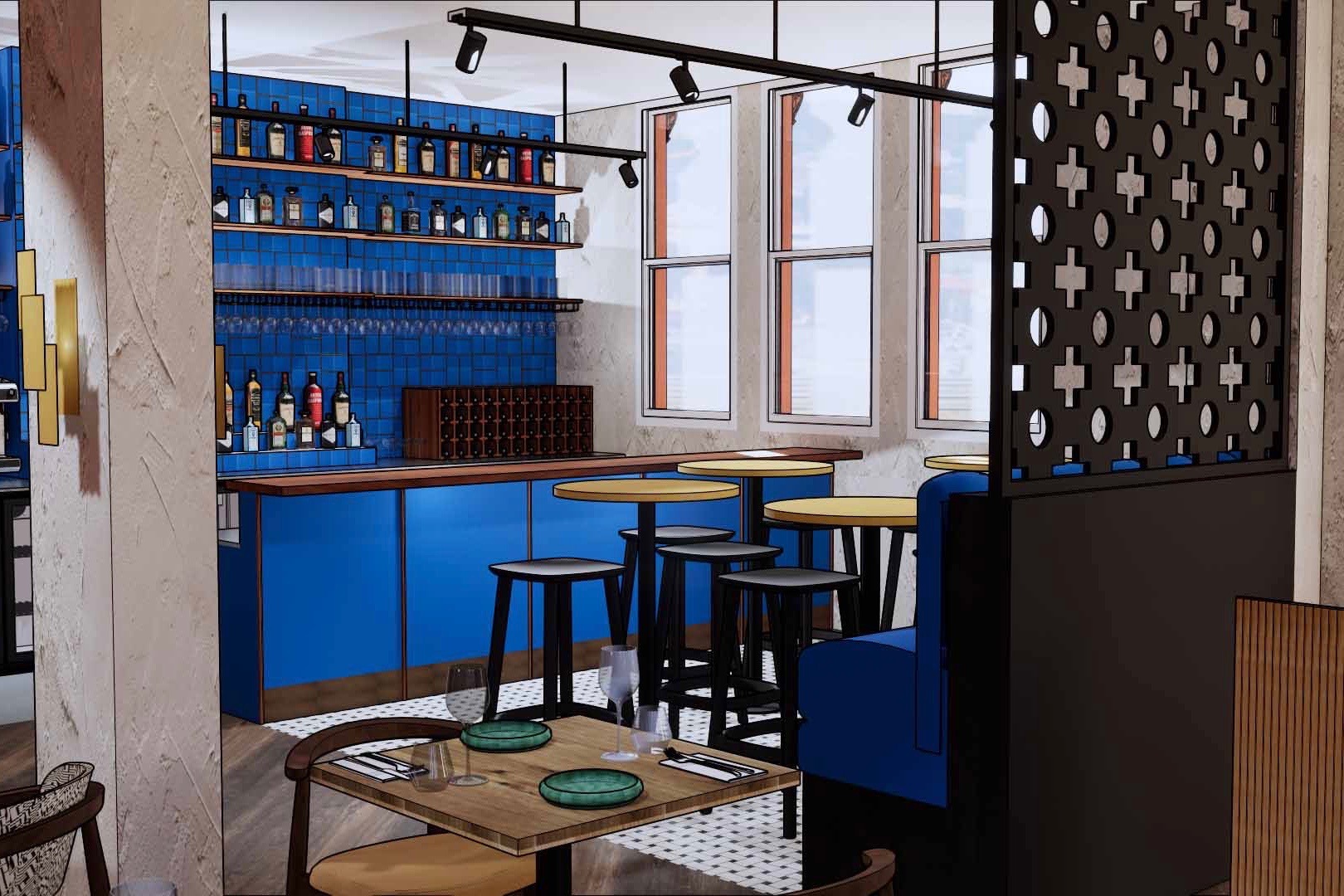 The bar is an impactful pop of bright blue bringing through the element of water and perfectly defining a space for pre-dinner drinks & customers simply popping in to enjoy the signature Pisco Sour cocktail.
The raised peek-through window into the kitchen gives an element of theatre and showcases the talented Robert Ortiz, the Michelin starred chef. An element of fun has been brought to the toilets and beautiful murals and artwork dotted throughout.