So, you're opening a restaurant? Before you open your doors to the hungry public, there's a lot to think about. Coming up with a mouth-watering menu or wanting to turn your passions into a unique dining experience is one thing; developing a successful restaurant relies on creating a concept first and marrying it with your interior design decisions.
But what is a restaurant concept, why is it important, and how does interior design make a difference? Read on to find out.
What is a restaurant concept?
 A restaurant concept is your theme. It's the unique selling point that sets you apart from every other new eatery. Whether it's the way your menu reads to the style of your service, from the music you play to its design and décor, your concept is your restaurant.
If you think you haven't got a concept yet, think again. You don't just wake up wanting to open a restaurant – something inspires you.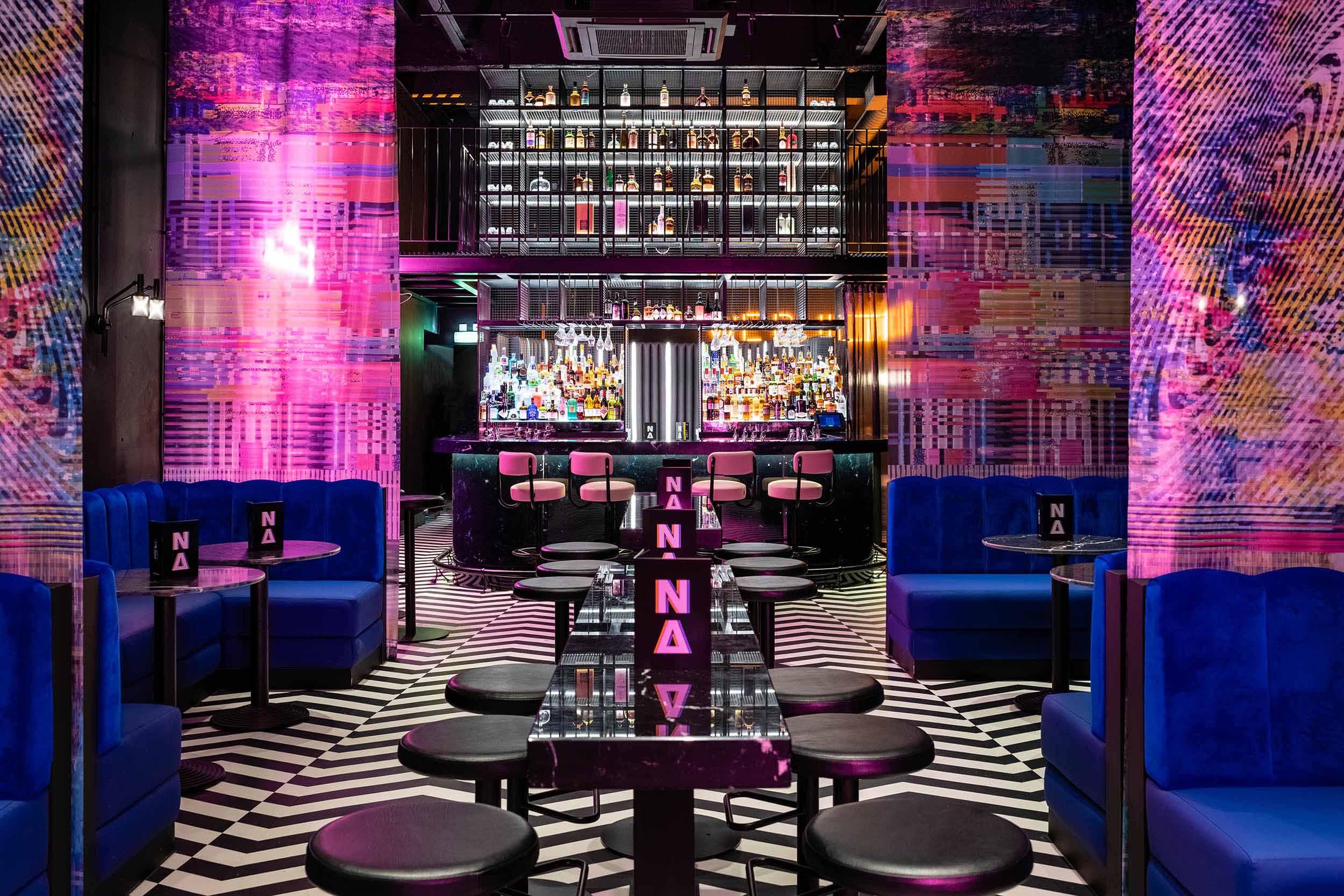 Designed a delicious trio of tasting menus inspired by the original Star Wars trilogy? That's a concept. Want to recreate the hustle and bustle of Tokyo's Tsukiji Fish Market to the Birmingham high street? That's a concept too.
Now you know what a restaurant concept is – why are they important, and why do you need to nail yours?
Why is it important?
Restaurants driven by concepts create memorable dining experiences. They live and breathe their niche. You want customers wowed from the minute they walk in, to the moment they leave, until their return. Lasting impressions start with timeless concepts, and so do longstanding restaurants; concepts are the building blocks of a competitive, impactful business.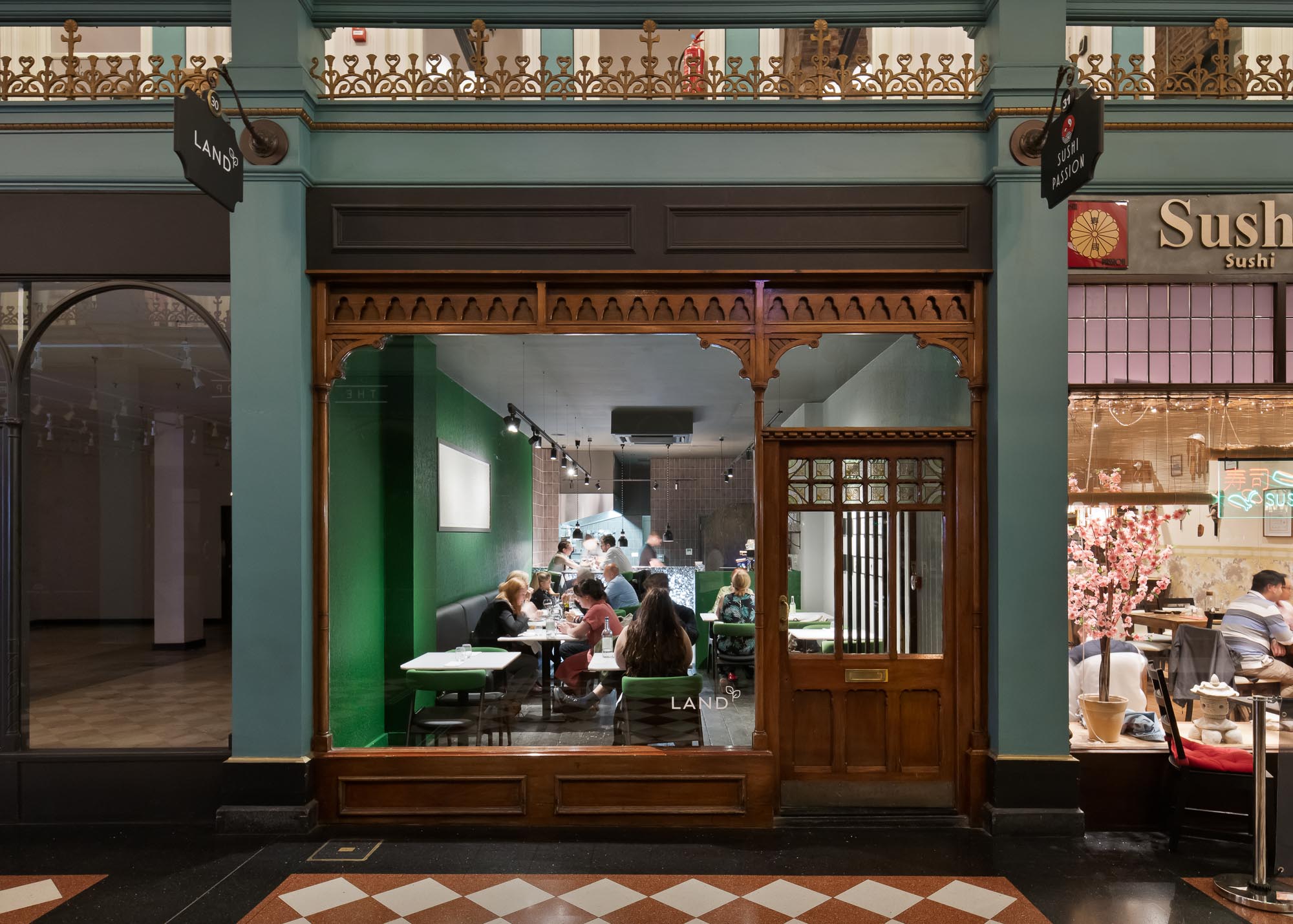 Here's just a handful of reasons why they're important and why you need to get yours pitch perfect.
Concepts create cohesion and consistency – nobody wants to roll up for Sushi rolls and be suddenly met by Mariachi bands and sombrero-toting servers.
Concepts help you stand out from competitors – just because you're the sixth Chinese restaurant in Chinatown doesn't mean you can't compete.
Concepts streamline your service type – you know what cuisine you're cooking, but who are you cooking for, and how much will you charge?
How can interior design bring my restaurant concept to life?
It's no secret: good interior design makes for marketable interior design. We live in the age of social media, so your restaurant's design is your secret weapon; if you've created a unique space, customers won't just flock to your restaurant; they'll film it for the world to see, too.
Let's start by busting a myth: restaurants aren't built for tastebuds; they're built to lure customers to your table of food prepared just for them. It all lies in striking a chord with their senses because your restaurant's interior design impacts your customer's psychology.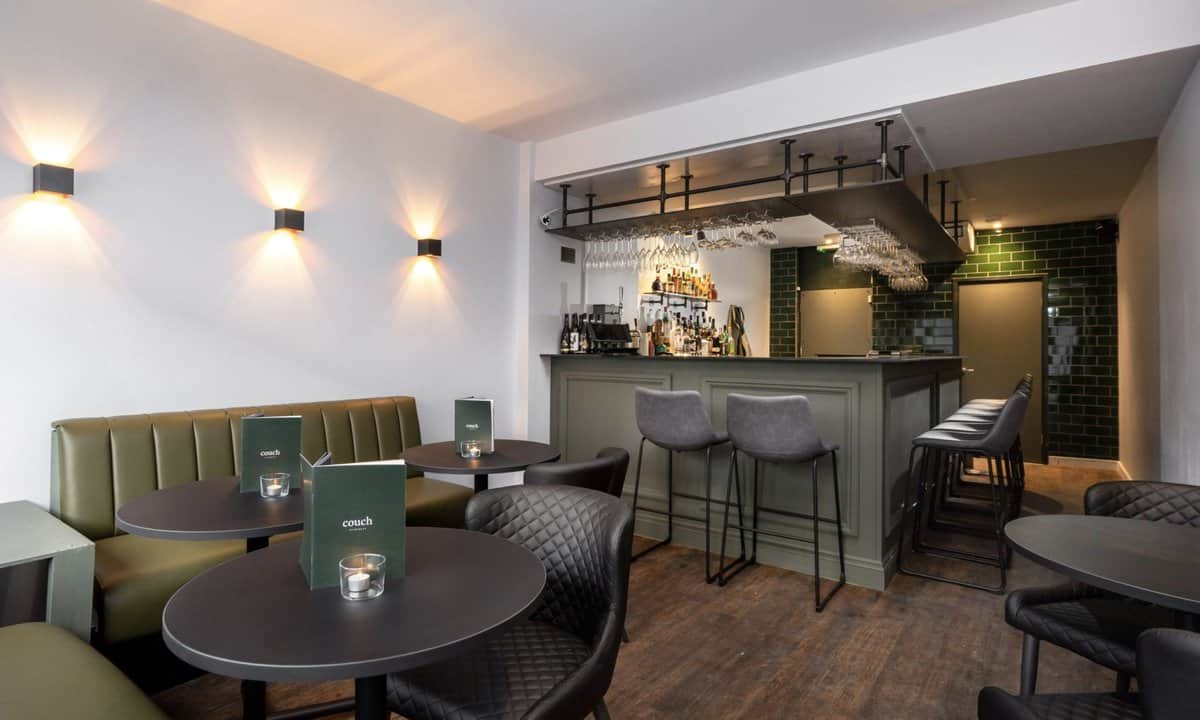 Restaurants covered in oranges, reds, and yellows help increase mental activity and make customers feel at home, whilst suppressants like blue and black can diminish appetites and induce sleep. Lighting can be used to create paths to follow, draw attention to centrepieces, and determine your restaurant's ambience and atmosphere. And let's not forget the furniture – it could be the difference maker between customers that stay and customers that don't.
Saving the simplest for last: interior design turns a quirky menu into a magical dining experience that makes your customers happy and your business money. We're no strangers to bringing restaurant concepts to life – from transforming Birmingham's desi pubs to crafting unique fine dining experiences. Here are three unique restaurants where we've bought their concepts to life, all of which are in the Michelin Guide.
Chakana
When Peruvian cuisine pioneer Robert Ortiz picked up an old bank in Moseley, bringing the heady flavours and bright colours of Peru to the heart of Birmingham was no small feat.
Rising to the challenge of designing Chakana, we took influence from its heritage. Taking cues from its namesake by using artful zoning in colour, lighting, and materials, we integrated the four elements – sun, wind, earth, and water – within the design. Read on for more details on what we did to bring this concept to life:
Implemented earthy tones and Aztec-inspired upholstery to impose its stripped-back and relaxed feel.
Transformed its bank vault into a unique private dining experience using gold on the tabletop and warm-up lighting for sun-lit atmospheres.
Bought the element of water to life with the bright blue pop of the bar.
Designed an element of theatre with raised peek-through windows offering a glimpse into Michelin-starred chef Robert Ortiz working away.
Delivered bespoke, handmade furniture using all-natural materials for an authentic design.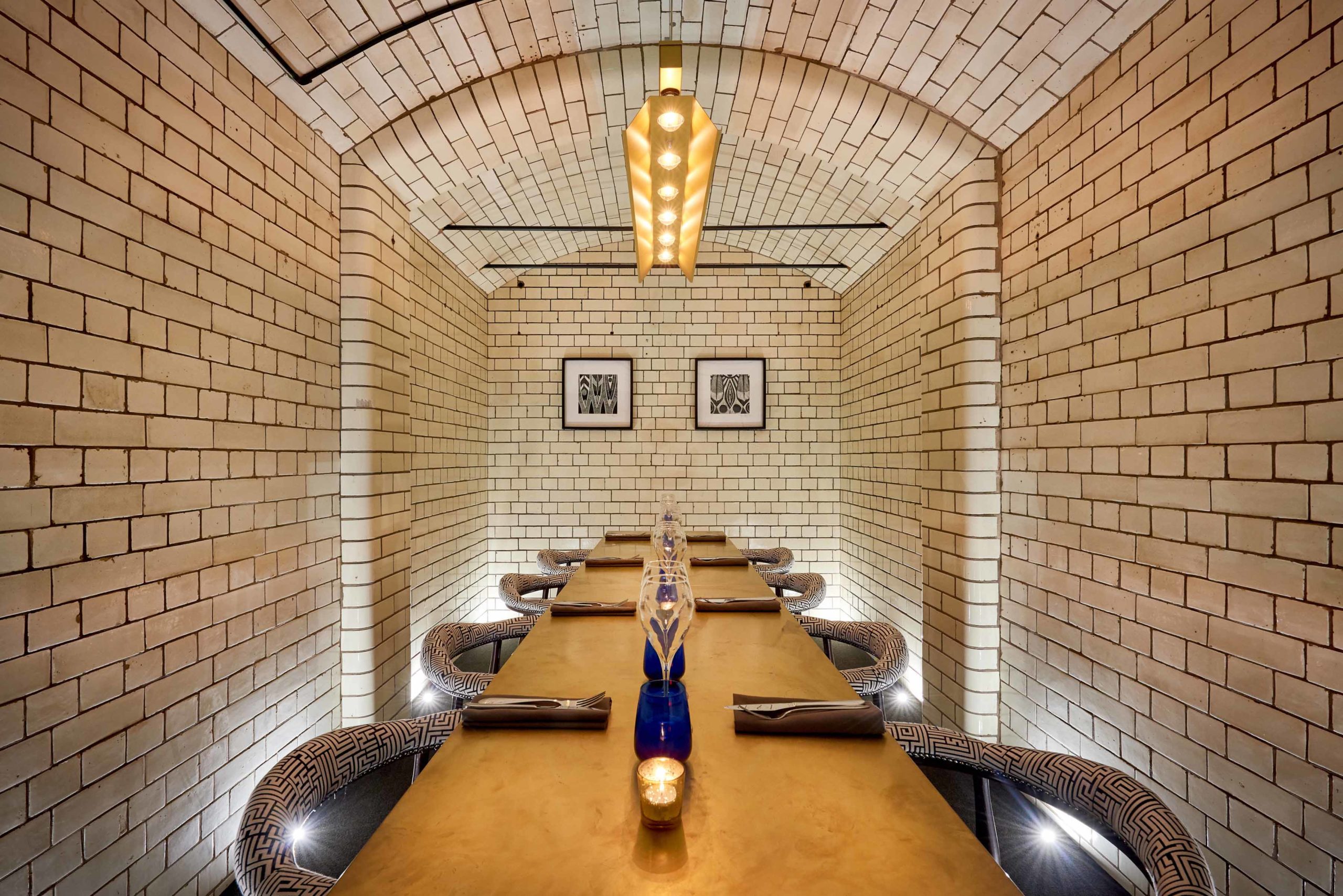 Carters of Moseley
Redesigning a Michelin-star restaurant led by Birmingham's very own Brad Carter and known for its creative culture is one thing. Doing it during the Covid-19 lockdown for Carters of Moseley, one of our favourite spots, was another.
Challenged with reflecting Brad's personality whilst creating an immersive atmosphere that connected the diners with the chefs, we did the following:
Provided a tailored dining experience by opening the Kitchen and creating a raised chef's table in line with the kitchen opening.
Reflected Brad's unique style with Graffiti-clad feature walls and oil-spill tiles.
Created a stage lighting effect and moodier atmosphere by replacing their general spotlights with directional ones, making them more purposeful, focusing on the tables.
Elevated the dining experience with the luxurious finish of all-new dining chairs, upholstered in black leather with bentwood arms.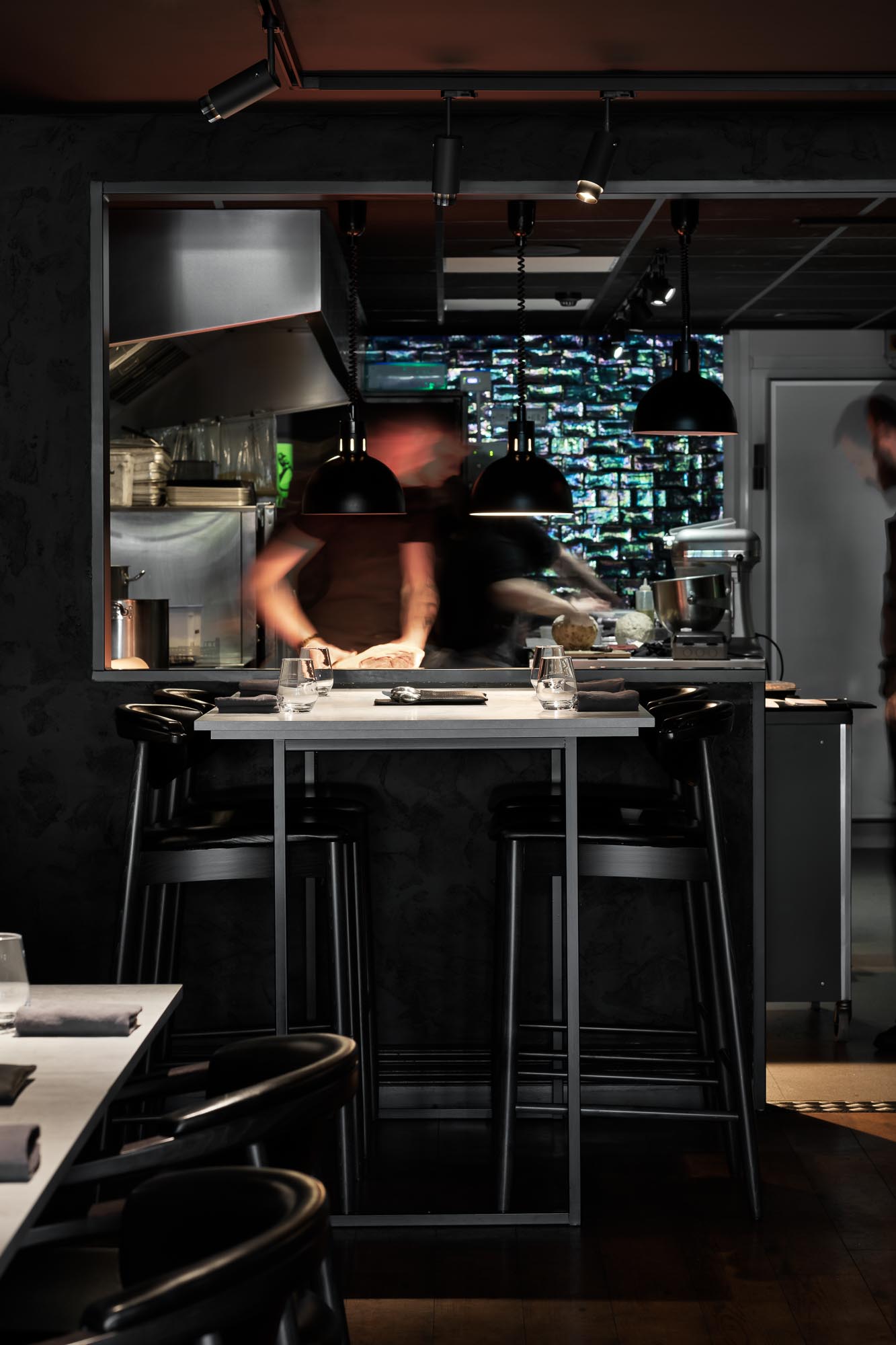 Tropea
Redesigning Tropea, a neighbourhood Italian restaurant inspired by a picturesque town on the Calabrian Coast is a prime example. We created a restaurant that later became listed in the Michelin Guide, with post-design spending per head more than doubling.
Within the design we:
Created an interior that gave reverence to the quality of the food, but still stayed true to what it was; an unpretentious neighbourhood Italian restaurant.
Increasing demand on bookings, we needed to optimise the space to fit more covers, without making customers feel shoe-horned, and without creating pinch-points. With limited space, we were also tasked with the creation of more storage.
Worked with some of the existing (purposely) mismatched furniture and zinc-topped tables to keep the relaxed, informal, unpolished vibe that Tropea's customers have come to love.
Addressed the poor acoustics with soft furnishing, acoustic wall panelling & upholstered fixed seating.
Revamped the tired-looking exterior by giving Tropea a complete revamp with a whole new Crittall-style frontage, a new raised external seating area and an awning to allow for more covers.