Off the wall design for Birmingham's most exciting new chef.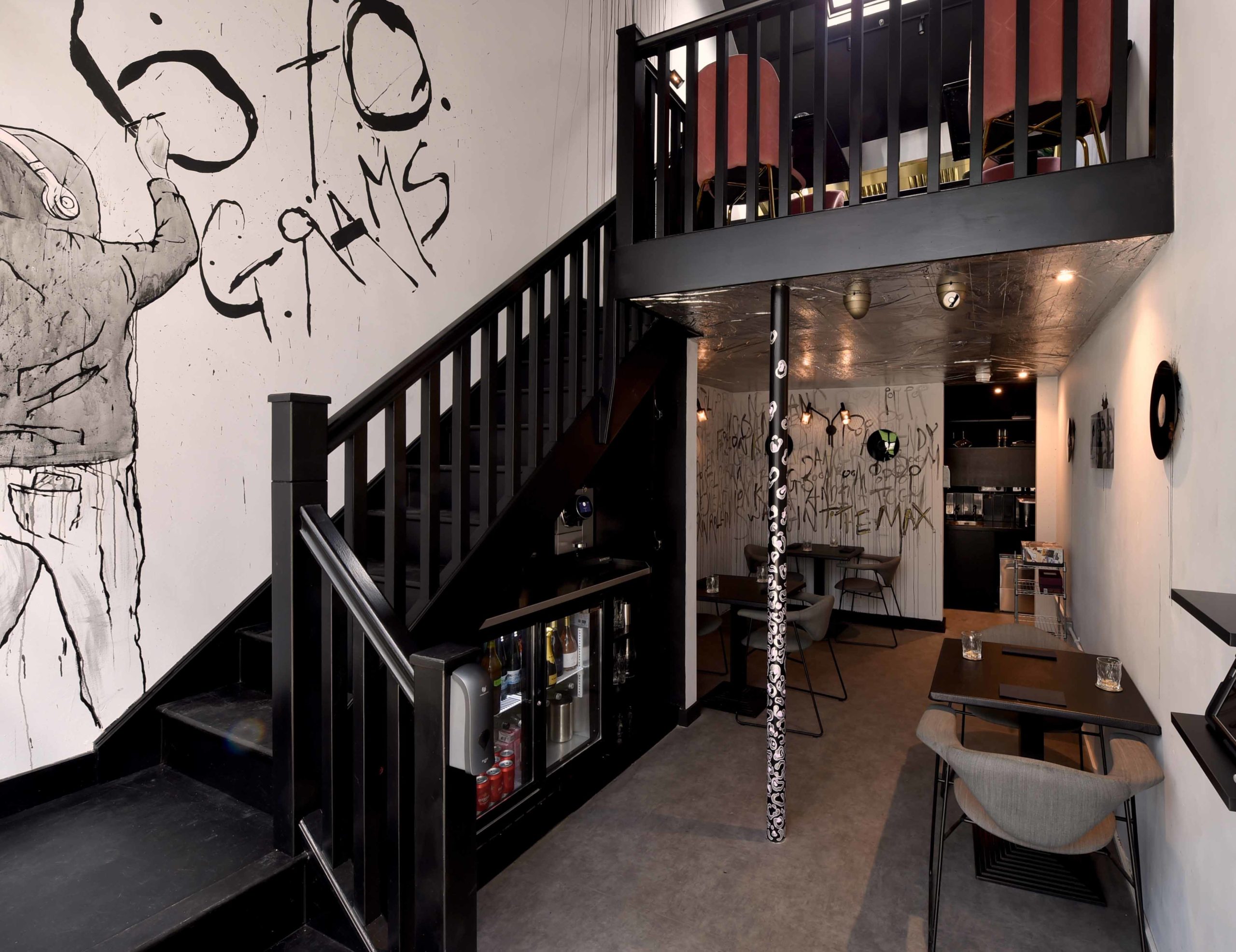 New staircase replaced the dangerous (although beautiful) spiral staircase. Not only did this allow staff to run up and down between the floors safely but it also provided the space for the bar underneath. Here we have bottle fridges, wine and wine glass/glass/crockery storage. Space was the main challenge here so using every bit of space we could find was vital.
Concrete effect LVT was used as it's slip rating allowed us to run the same flooring into the open kitchen. This meant the space felt more open and there was less of a divide between the kitchen and diners.
The diners on the mezzanine had the height and action from the kitchen. The reflected ceiling feature gives downstairs it's own identity. This was a fun and playful idea which cost very little but made a big impact.
Statement bar front tile from Domus. Large slab format for a monolithic look.
Walls we simply painted so they could be a blank canvas for the graffiti artists to run riot with!
Ceiling was painted black so at night (with the low level lighting) it felt like there wasn't one?! There was meant to be a lighting feature that would have reinforced this idea but that got cut.
670 Grams was a project that was unique due to space, ethos and timing.
We were tasked with creating a design that reflected Kray's ethos of making taster menus more accessible to a younger audience, within a 16 seat restaurant set over two floors. Kray's success on Great British Menu has ultimately set his cuisine in a very sassy direction, and we needed to reflect this in the design of the space, with the nods towards everything from leopard print, to classic rock, to graffiti.
Project
Restaurant Design & Build
What We Did
Design and build of a new restaurant during COVID times.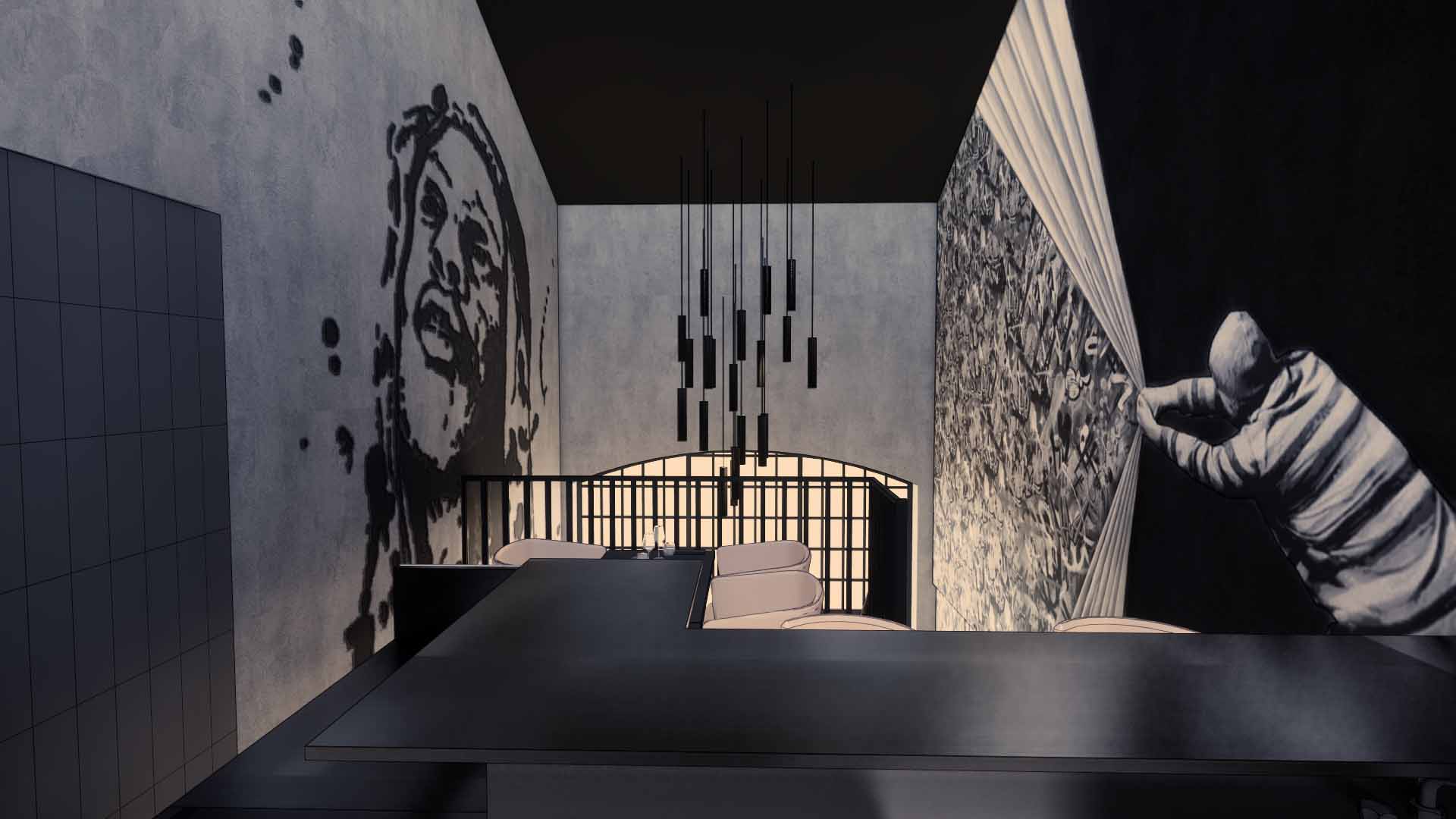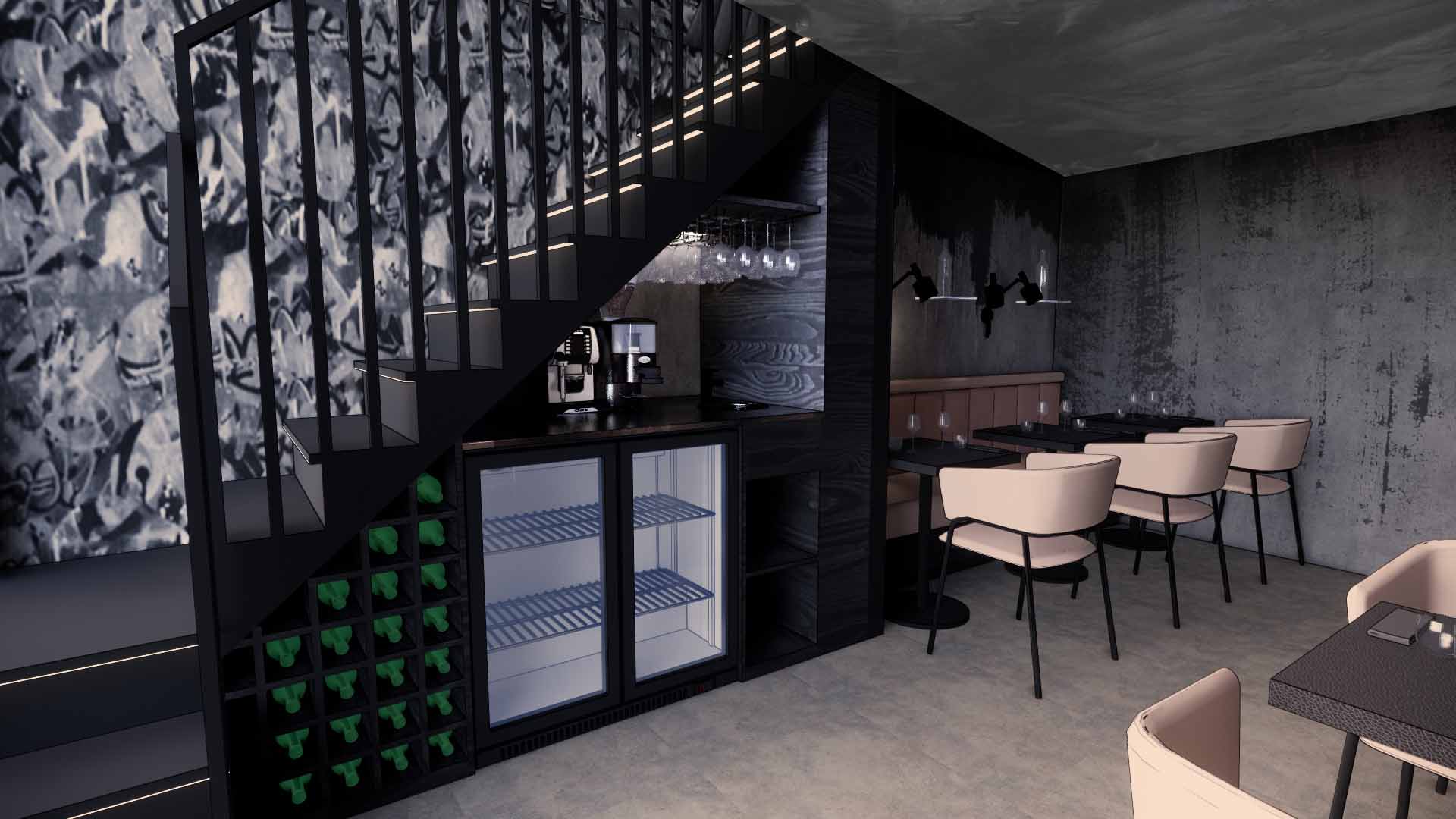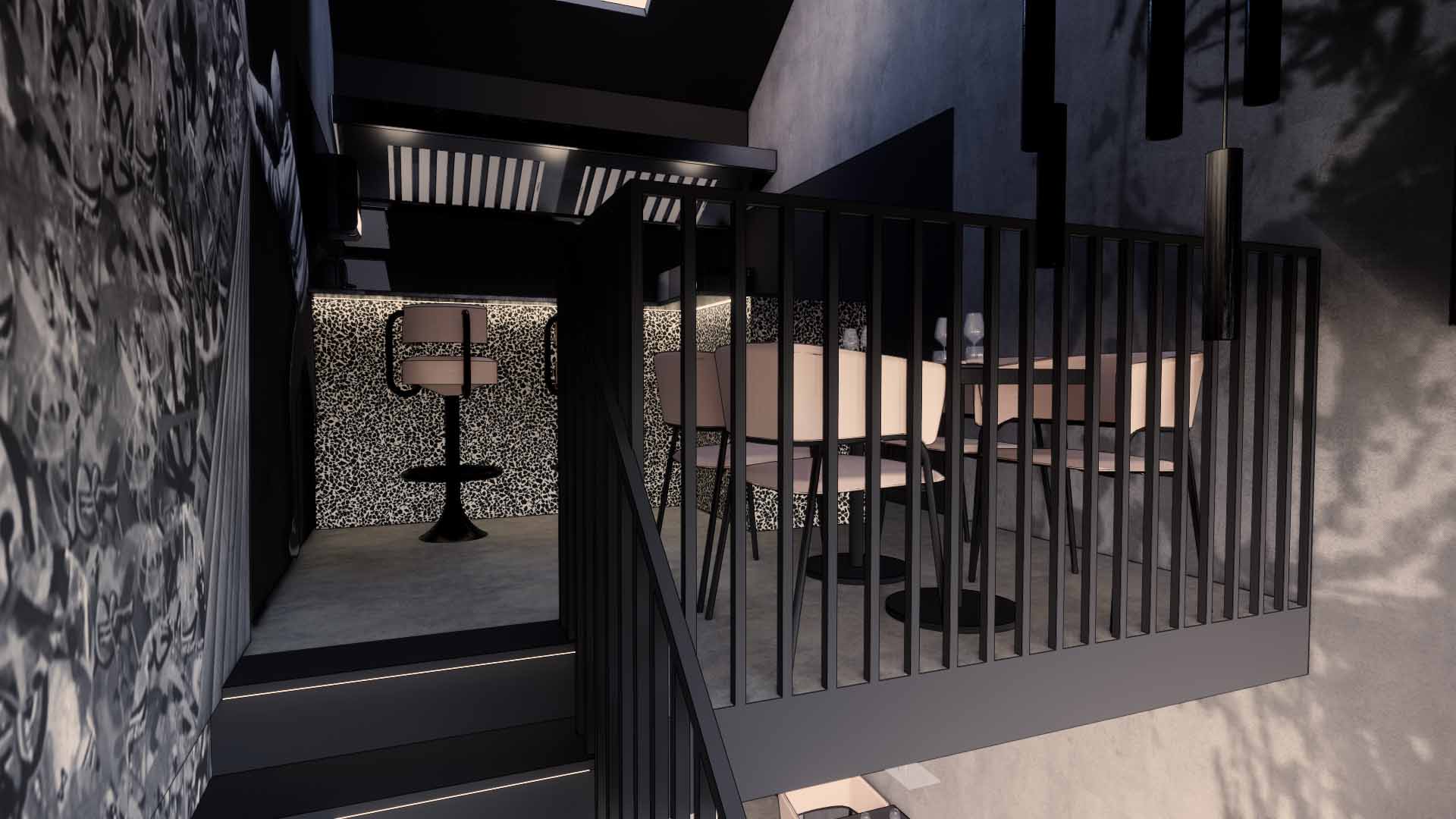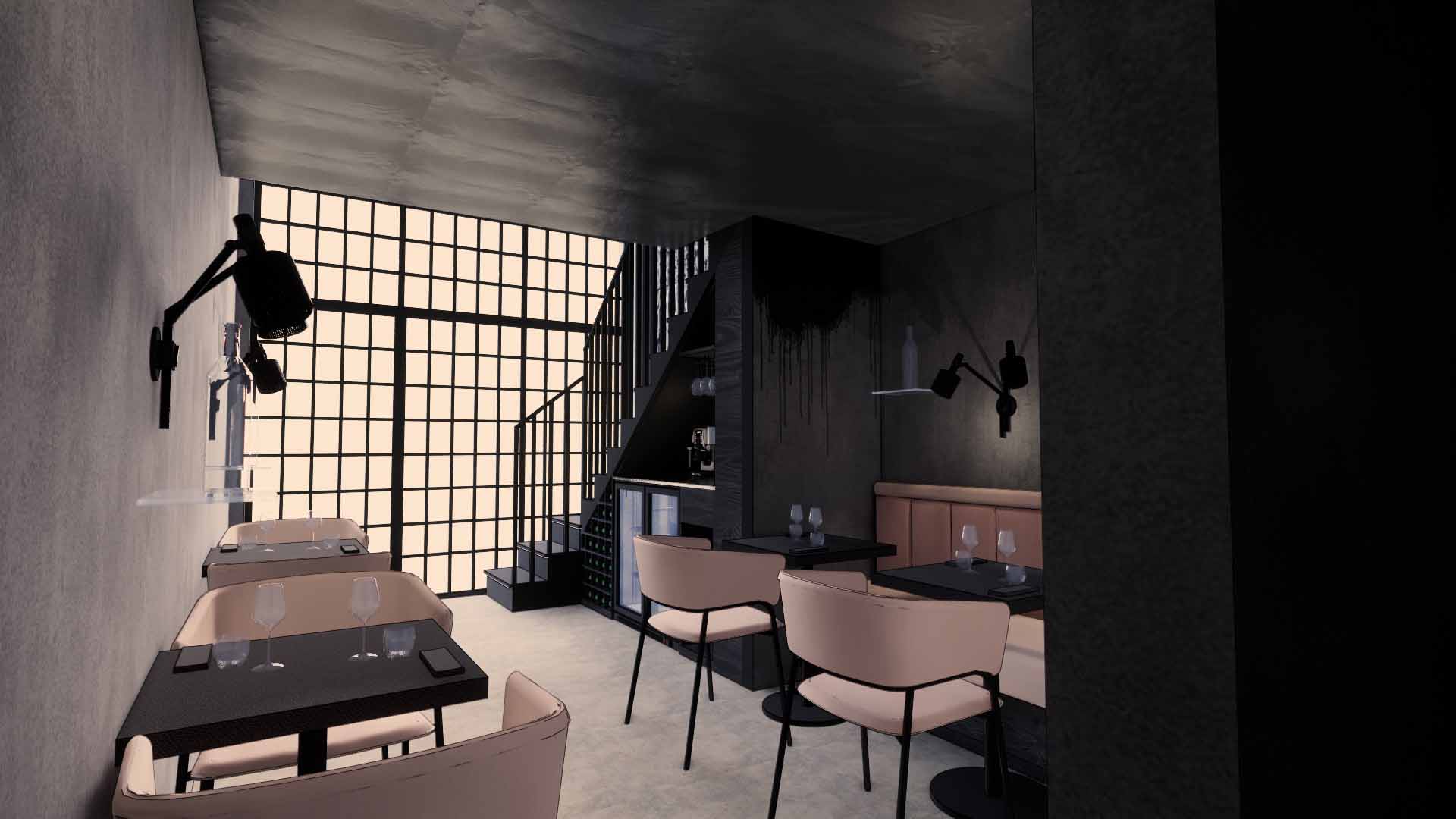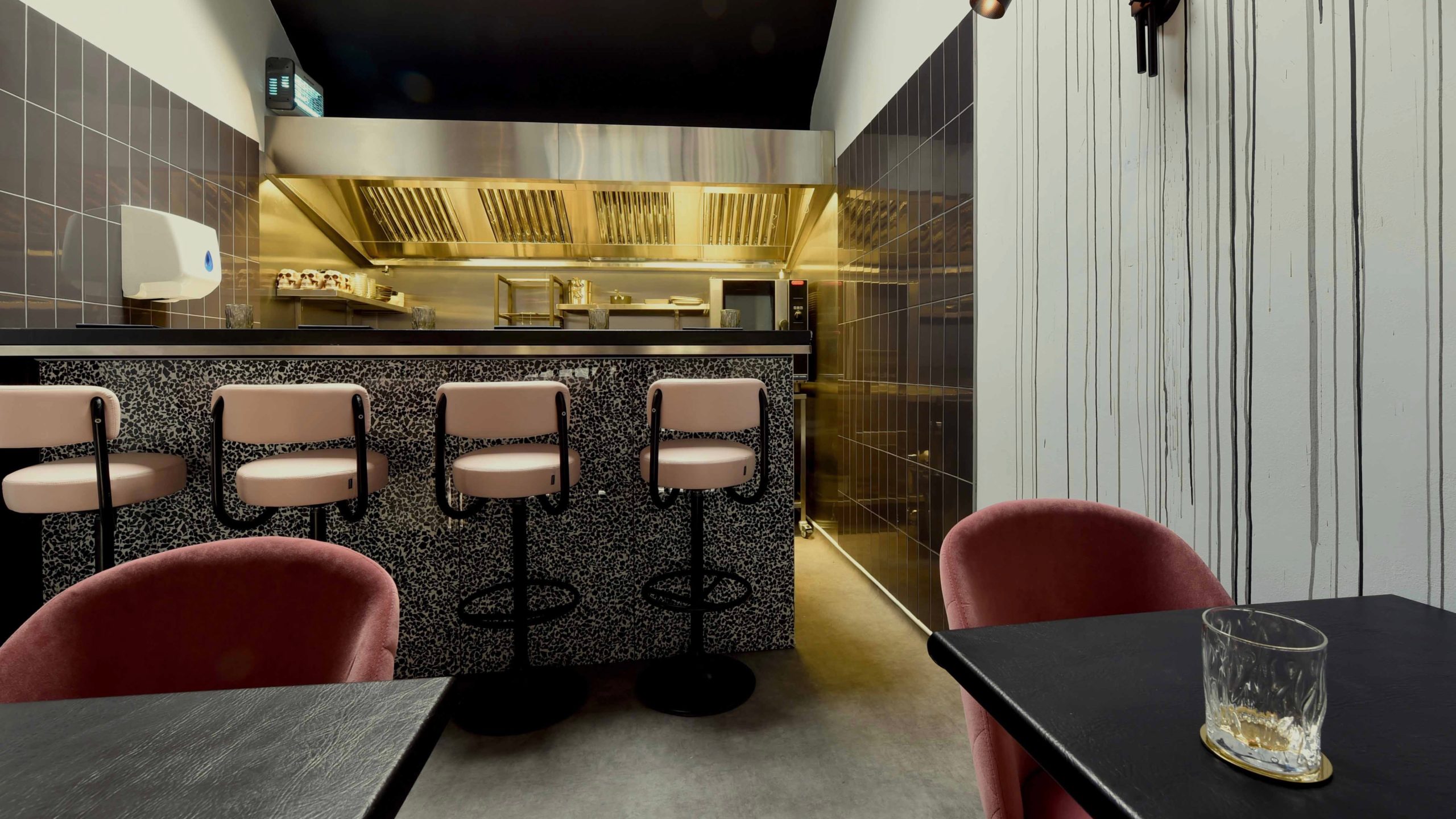 We wanted to find the balance between approachable-dining for all, yet sufficiently comfortable for a £60 taster menu. All of this needed to be within a space of an old cake shop of 35 square metre space with just 16 covers and a very tight budget. All within COVID times.