Creating a little Havana in the heart of Moseley.
We all remember the Bulls Head. The rammed, awkwardly laid out bar with killer music that was home to revellers every weekend throughout the naughties? Well, times have changed, and for the last few years, the new owners have made it… Cuban. Yes. Think rum, Cuban sandwiches and gorgeously soulful (often live) latin music. 
The only problem was, they inherited the Bulls Head's terribly designed bar, causing terrible queues, a lack of wet-sales and all-round frustration every time there were more than ten people in the building. At the owner's request, we freed up all the space in the centre-console of the building, and created a new, stunningly Cuban wall-length bar across one side of the room, enabling patrons to drink, dance and move freely to their heart's content.
Project
Bar Design & Build
What We Did
Creating a more effective space to house and serve more revellers.
Using bespoke furniture and lighting, we created a homely yet visually arresting bar that looks as Cuban as a Jalopy. This has resulted in increased custom, repeat sales and a much more homely, relaxed experience. Because that's how we believe all bars should be.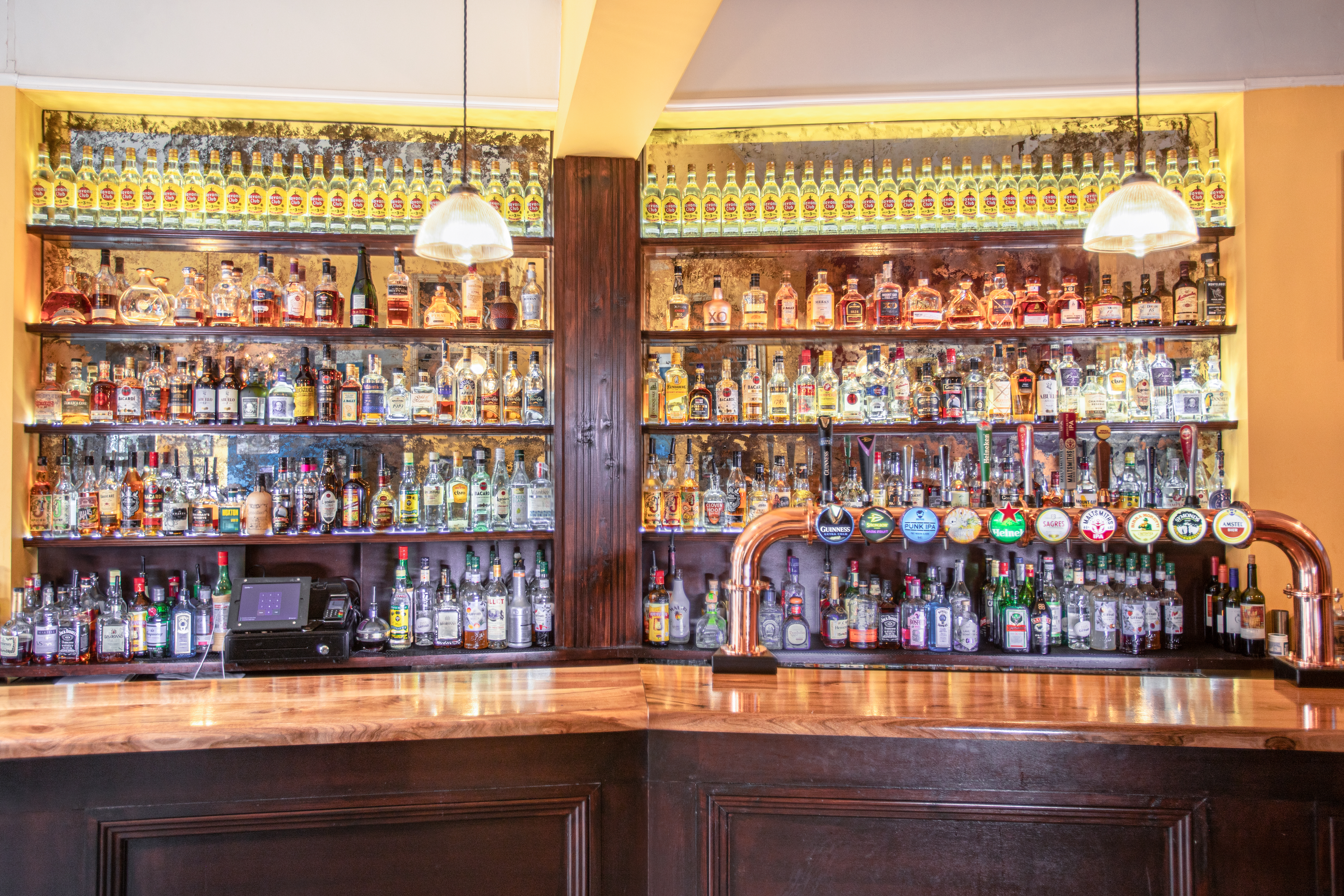 There's nothing more cuban than a row of Havana Club bottles 'rumming' across the top shelf.
Varnished natural wood, a taking a cue not just from Latin America, but the epoch that put Cuba on the map – The 1960s.
Strategically placed EPOS allowing all bartenders free access to the terminal with minimal queueing.
A polished bar that reflects the stunning light fittings, but also creates echo and buzz around the bar.
High-quality repurposed vintage light fittings that make you feel like you're at the Buena Vista Social Club.
Bespoke polished brass-taps, reflecting light and taking you back in time. The theme of natural, high-quality materials knits the bar together to make people feel calm, happy and sociable.