Loud, clear and intensely sophisticated.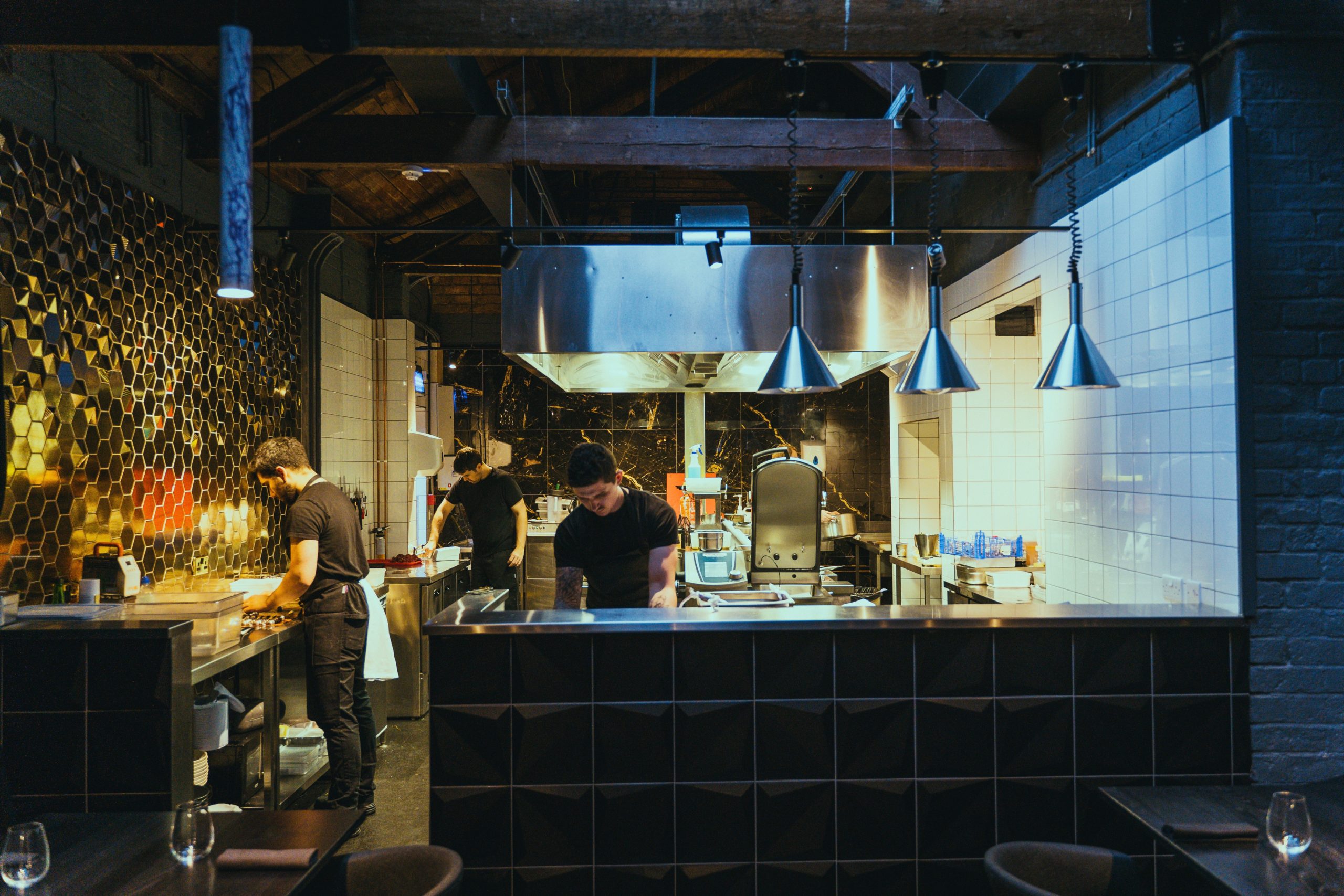 Honeycomb gold 3D tiles. The perfect backdrop for making perfect puds!
Bespoke lights made by our in-house team doing their best Jackson Pollock impression
3D black tiles to give texture to the pass and frame the new open plan feature kitchen. Everyone can now see the magic!
Alex Claridge is one of a kind. So when he asks you do develop a concept with him, you strap on your seatbelt, and roll with it. The gorgeous site (formerly Two Cats, a great little restaurant in it's own right) had lots of period features that were untouchable due to the listed nature of the building.
We thought that a tasting menu and wine flight (accompanied by guitar music) could only be made better with the added element of playful kitchen drama unfolding before the diners eyes, so we set to work opening the kitchen out. This way, the diners could see their food being intricately prepared in front of their eyes, with the kitchen decor seamlessly leading into the dining room.
Project
Restaurant Design & Build
What We Did
Creating a rock and roll interior for the 'enfant terrible' of Birmingham's fine dining scene.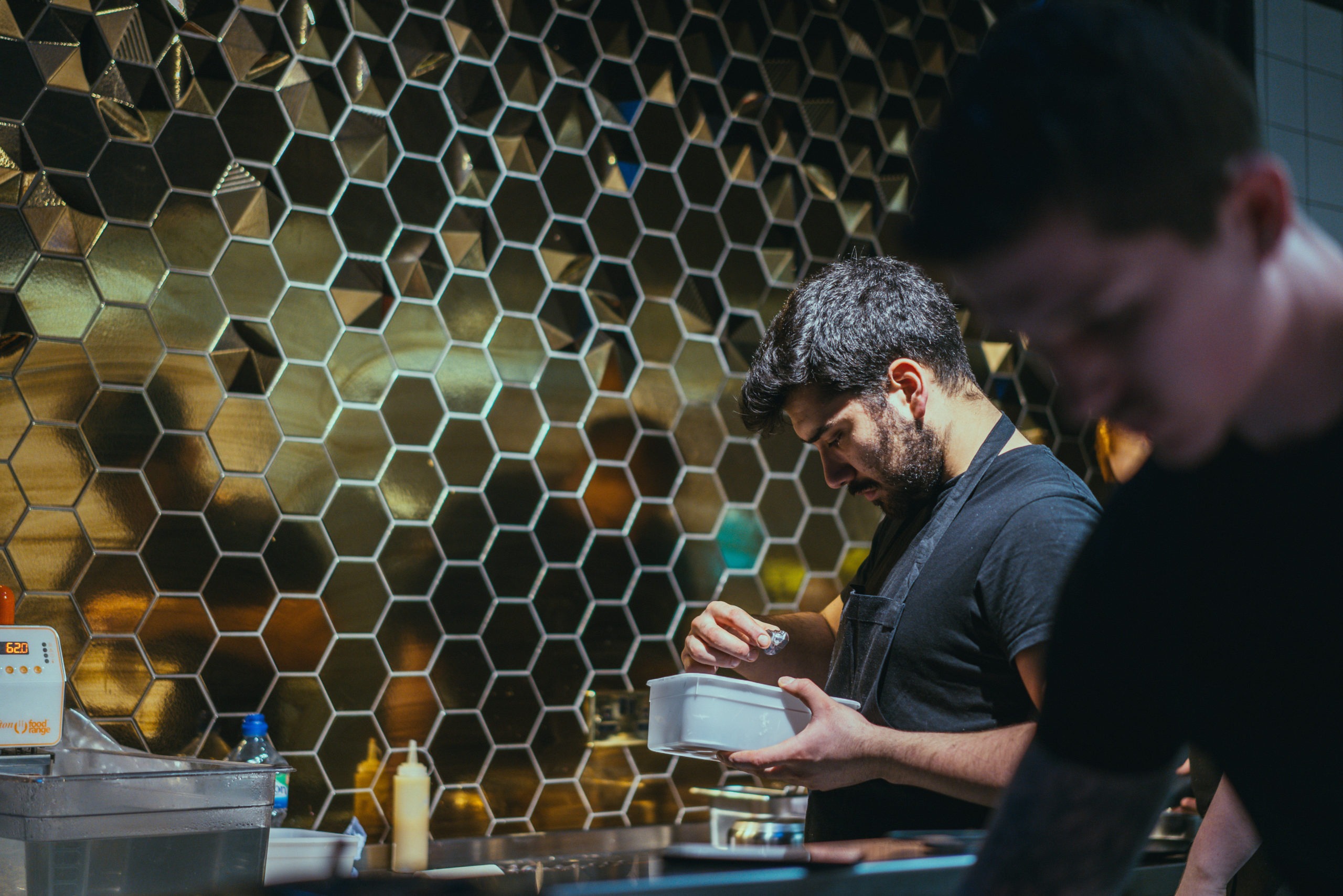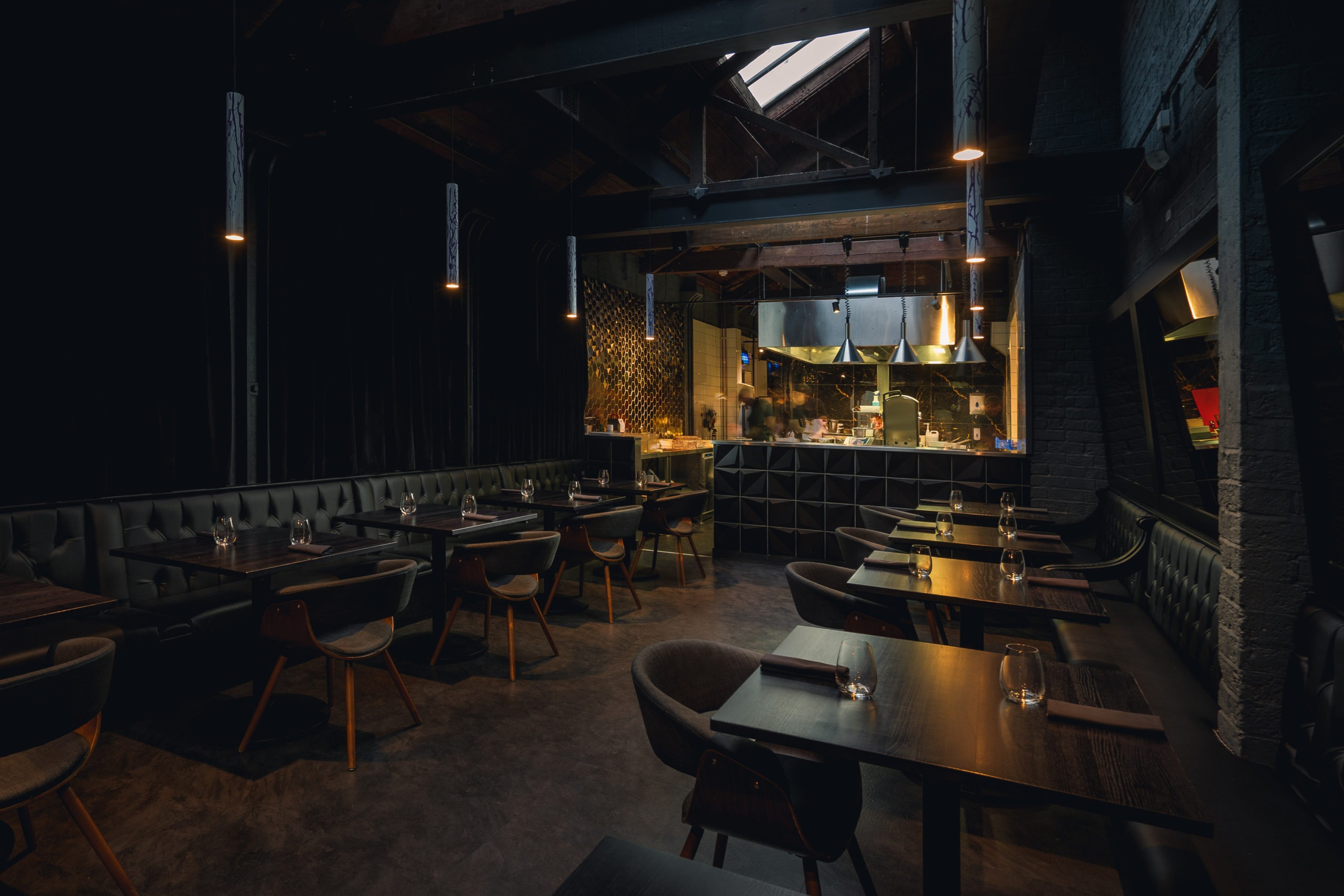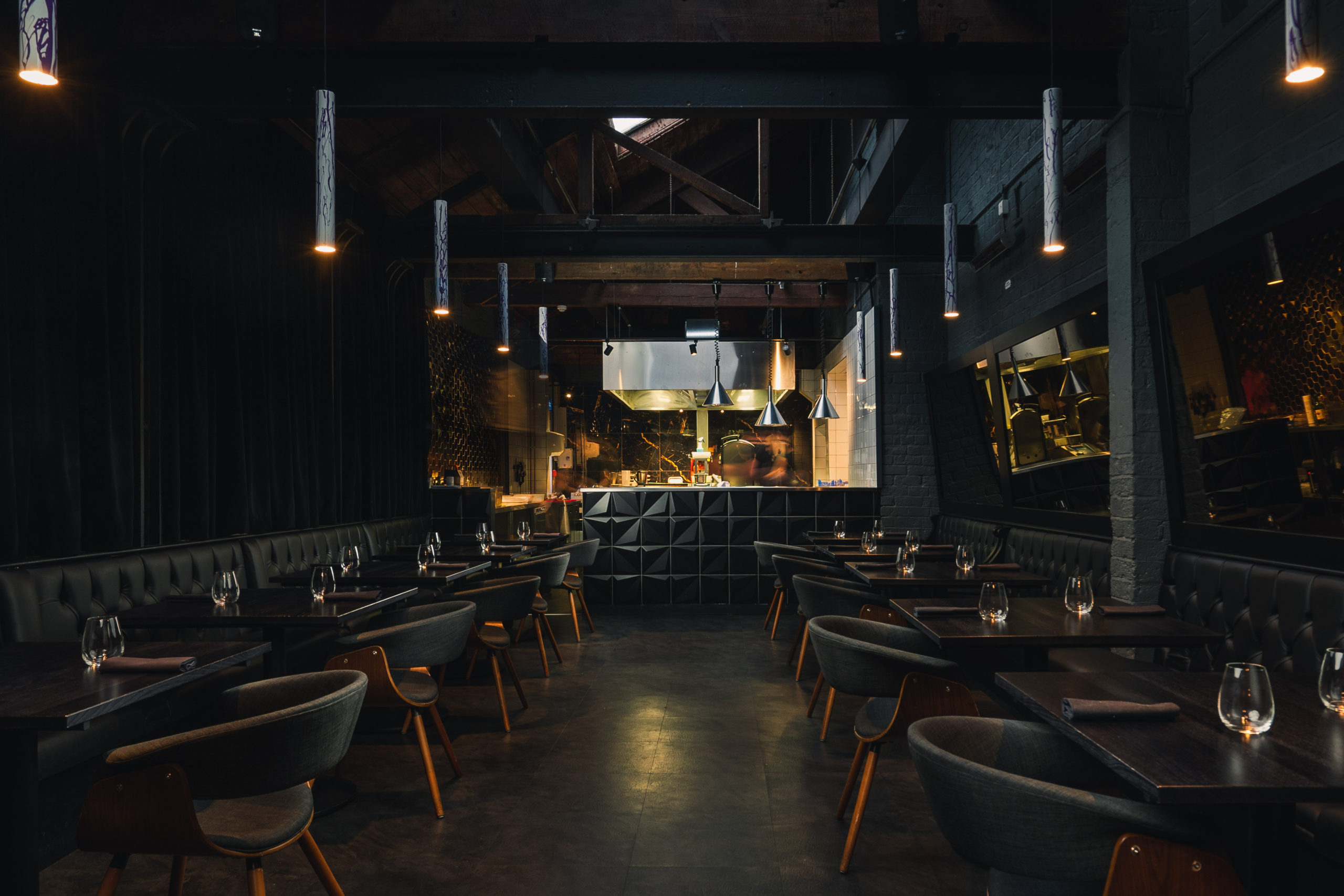 It's difficult to tell where the dining room ends and the kitchen stops, with the usual commercial kitchen aesthetic gone and replaced with jet black honeycomb tiles and stainless-steel, conical hot-lamps.