Like walking into your friend's living room.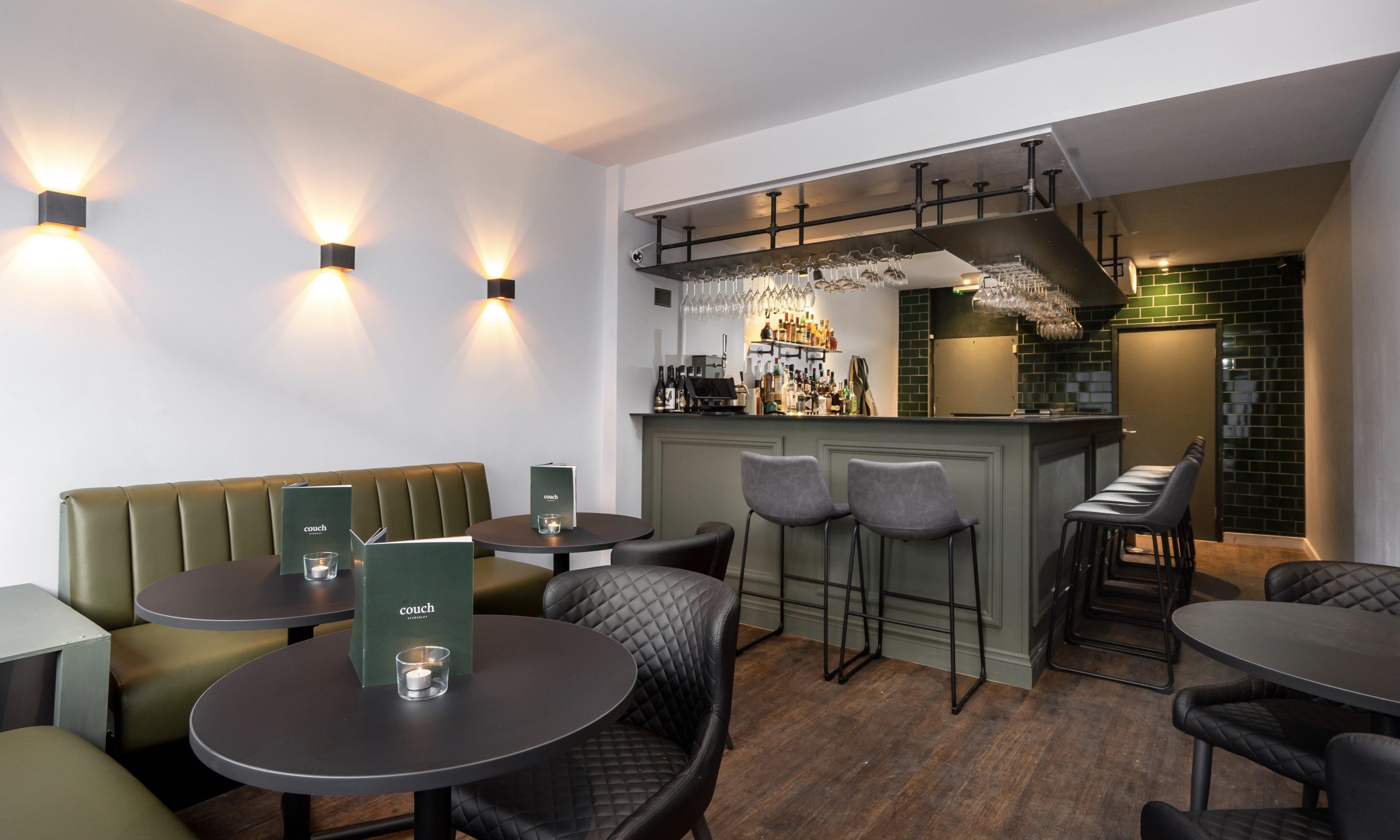 Green leather banquette seating is on-brand, stylish, comfortable and practical, while up and down wall lights create a moody atmosphere.
Going back to the building's Victorian roots, Rustic Wood Effect LVT flooring gives an aged, character feel.
Glossy green tiles from ceramics maestros, Solus in a running bond pattern provide strong feature backdrop.
A neighbourhood cocktail bar that's like walking into your friend's living room. Comfortable, not claustrophobic, with cocktails inspired by music.
Inspired by olive green, green victorian brick tiling, old spirit brand pictures and timeless design.
We were asked to come up with a simple, timeless design that reflected their concept. Everything is paired back and uncomplicated, allowing the team and the cocktails to do all the talking. That's why the majority of the seats are around the bar.
We wanted to make the space comfortable, homely and inviting, so we ran  with the brand's dark green colour throughout and kept a lot of the lighting low level to create an intimate, cosy, evening atmosphere.
Project
Restaurant Design & Build
What We Did
Design and build of a neighbourhood bar with music-themed cocktails.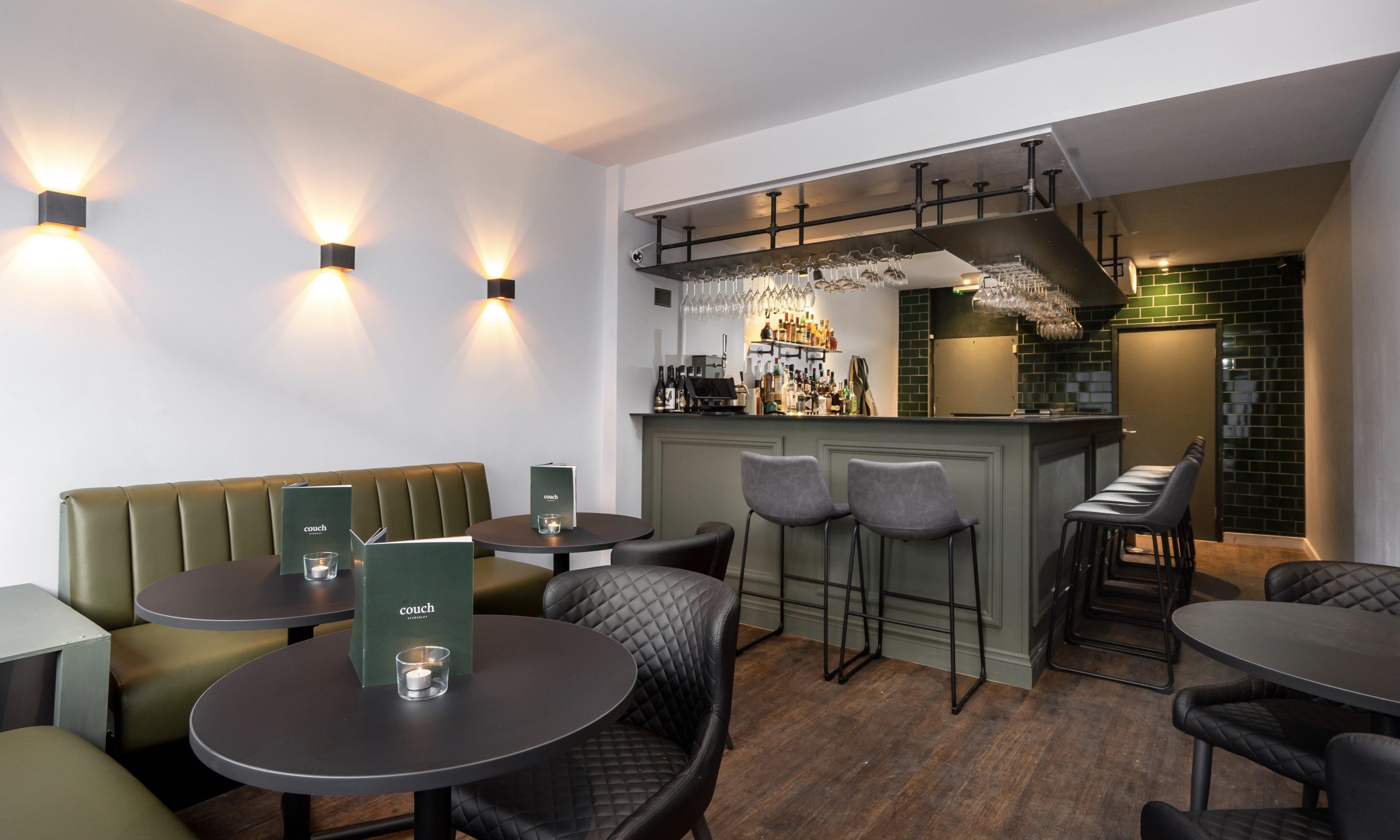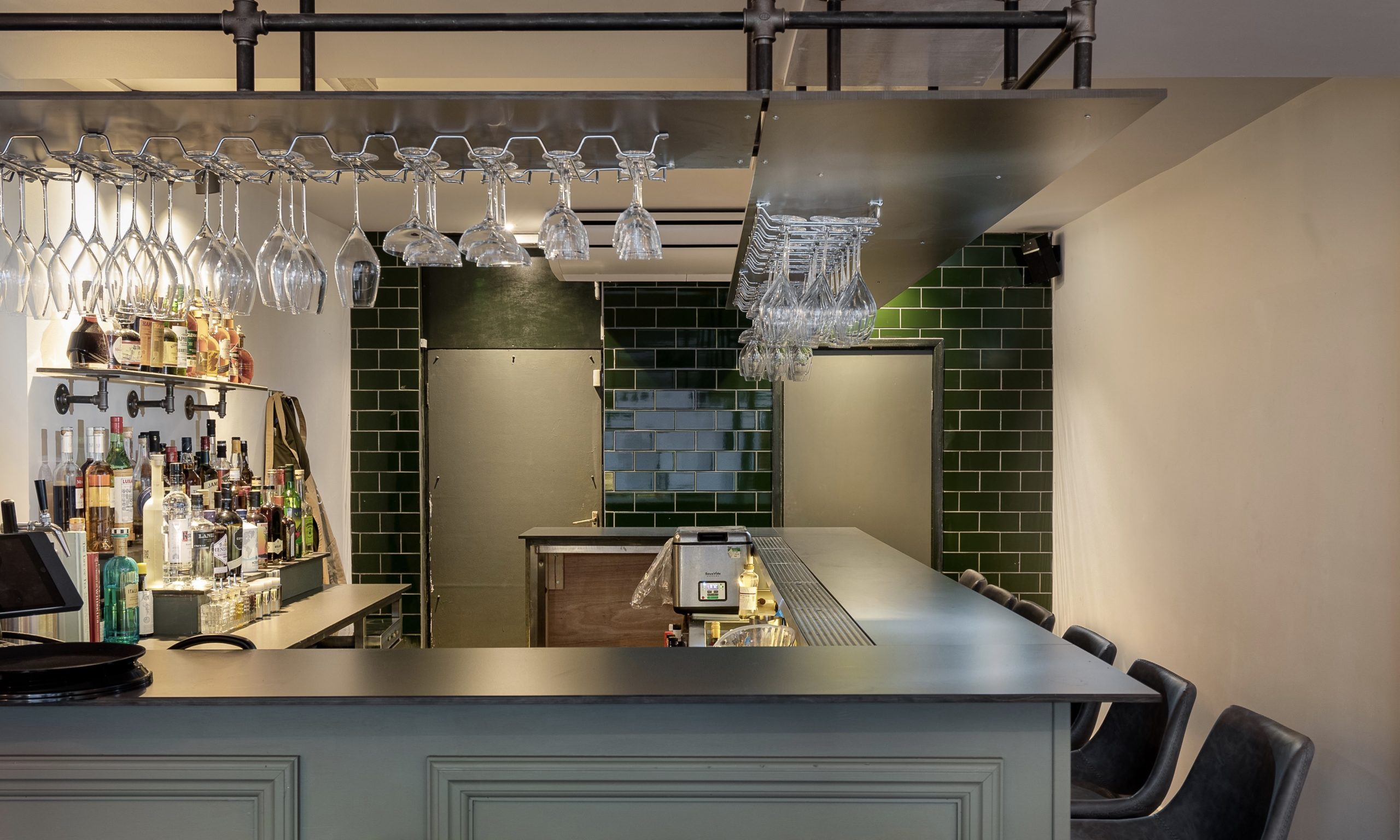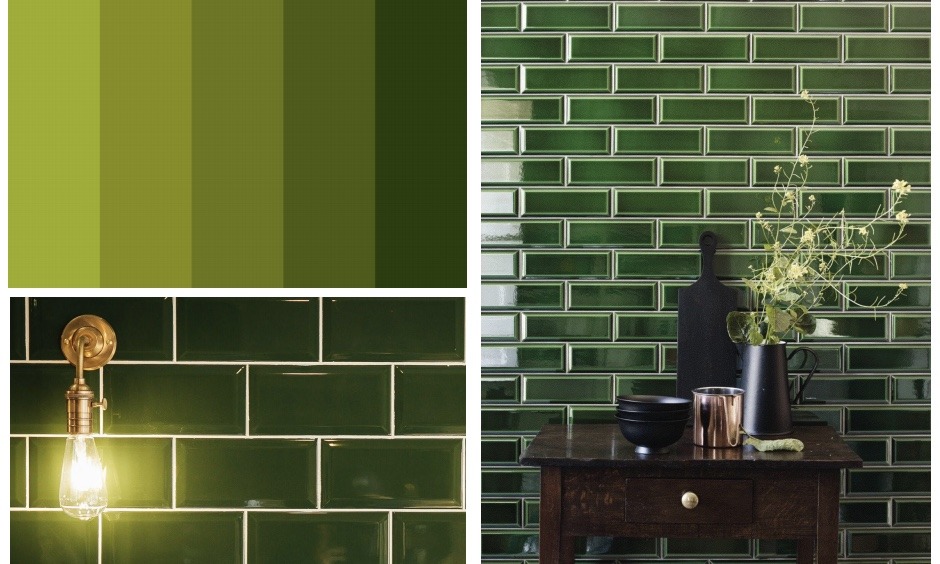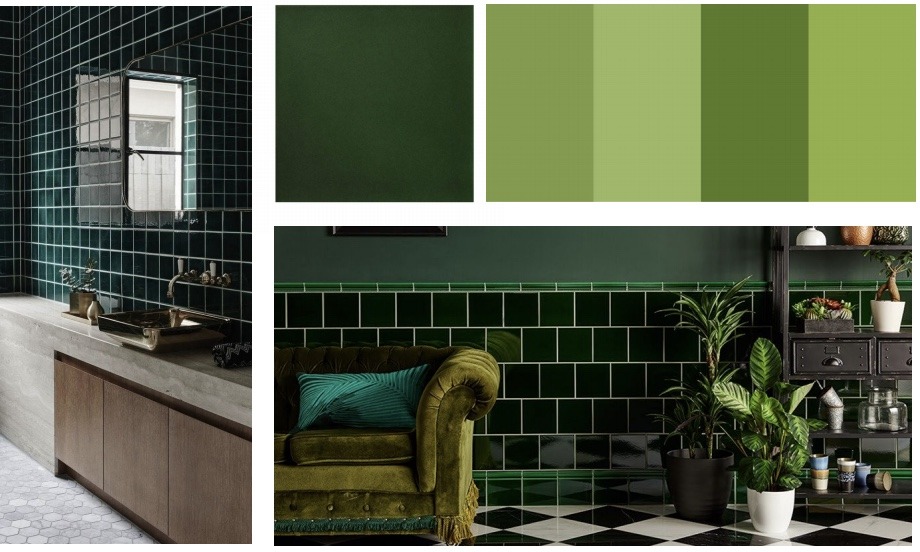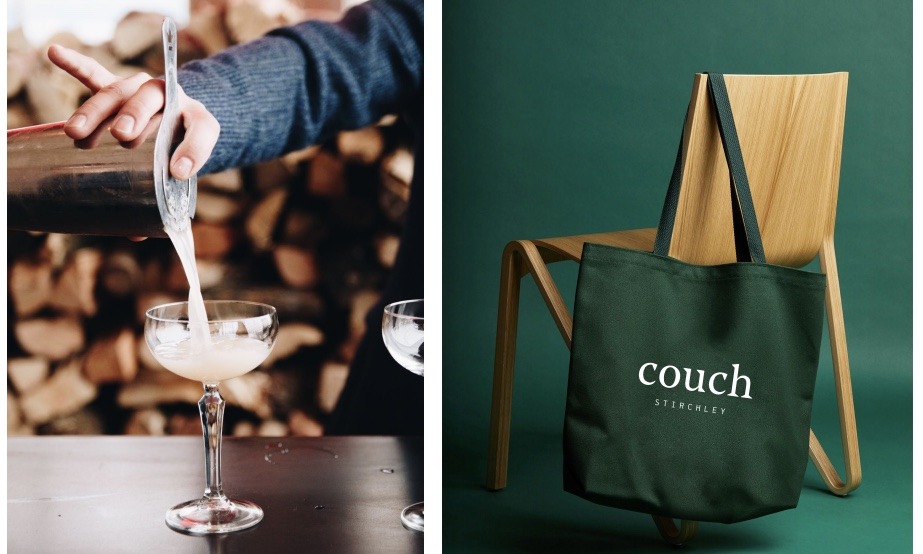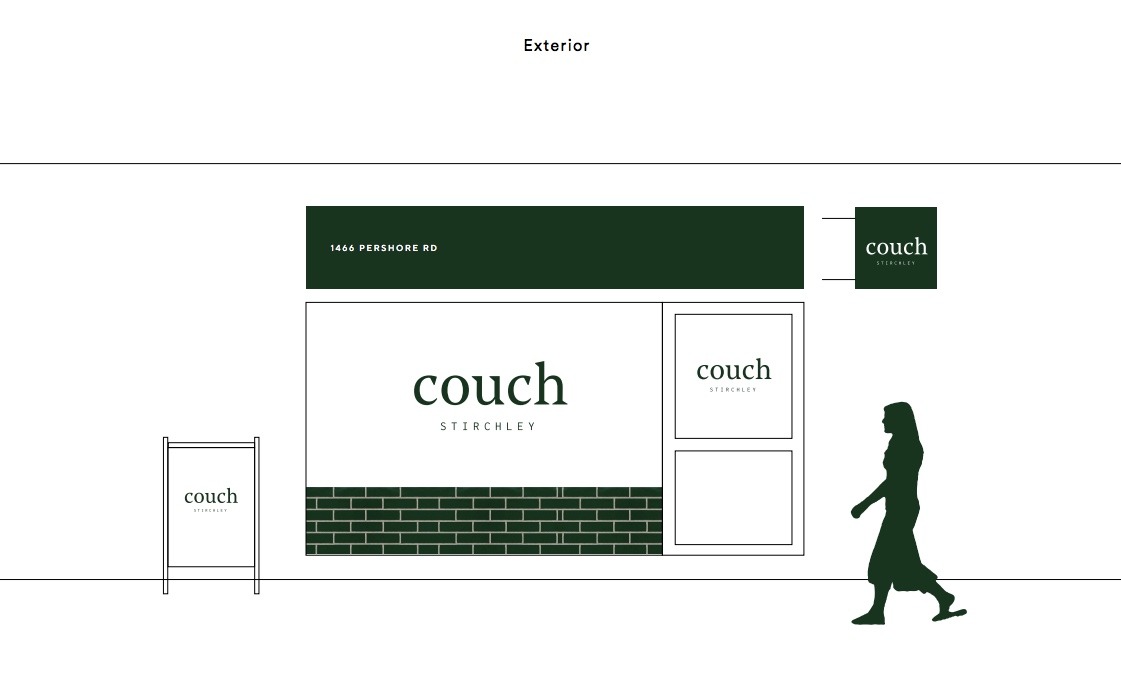 Handcrafted cocktails inspired by music.
Each completely original drink is based on a different song and musician from Kurt Cobain to Kenny Rogers. A select wine list and Negroni on tap to boot.