It all started with an 80's playlist and a glass of wine.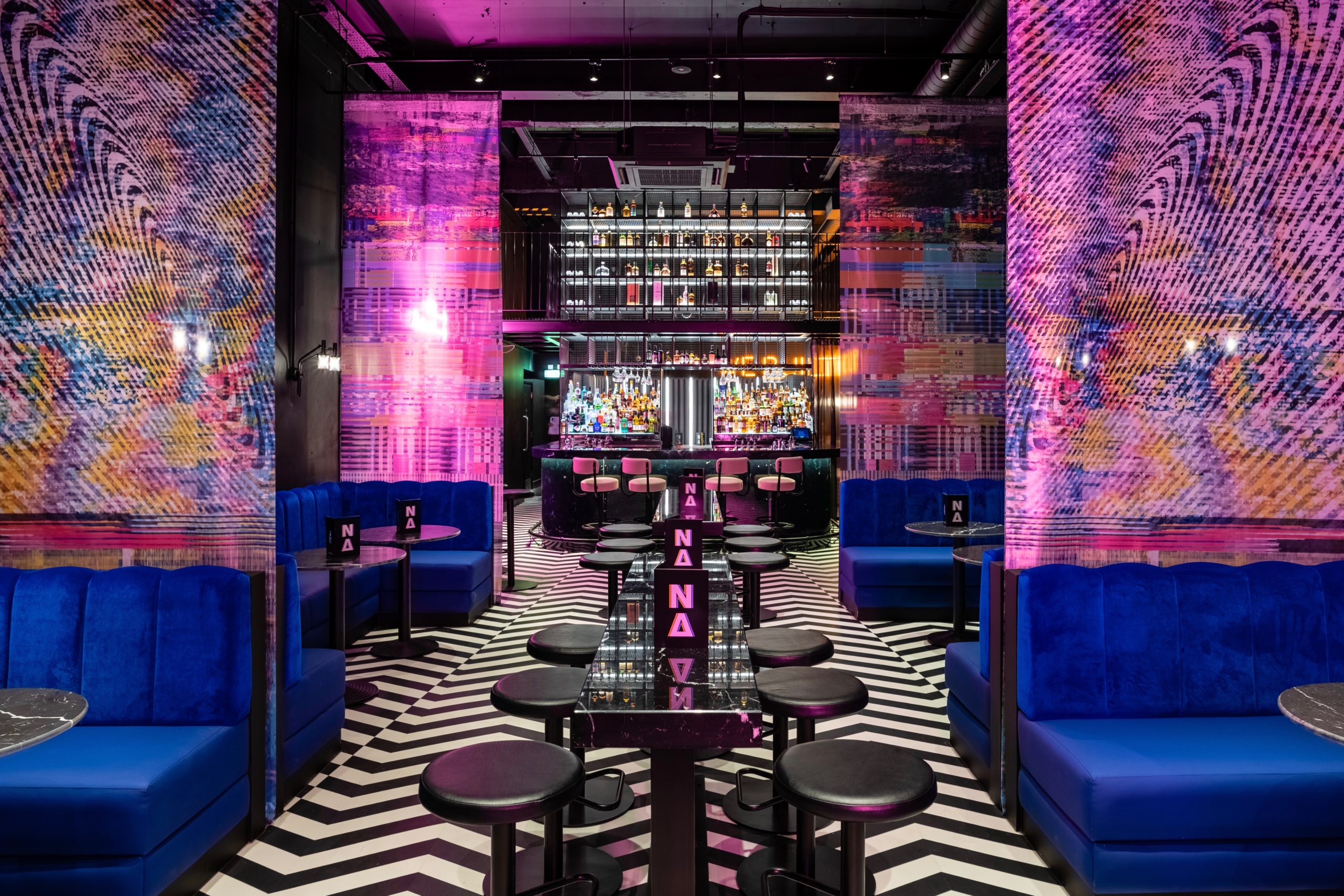 Black & white chevron flooring, reversed in pattern. Leads the eye to the island bar & cocktail dreams!
Individually designed voiles that transport you back to the 1980's
Our Bespoke booths covered in blue velvet are a homage to David Lynch's 1986 American neo-noir mystery film
A custom made gantry to provide access to high-end spirits and Tom Cruise style high level pours.
One evening, Alex Claridge (The Wilderness) was listening to an 80s playlist after a long shift. He took out a pen, and a slip of paper, and began writing an 80's themed menu. Fast-forward two years, some investment and a few Bret Easton Ellis novels, and Nocturnal Animals was born.
A collaborative effort with architects, investors, chefs, designers and and a whole host of tradesmen from all walks of life, Nocturnal Animals became one of the most hotly talked about projects of 2018. So we knew we'd have to build something insanely beautiful – or we'd get trolled on Instagram.
Project
Bar & Restaurant Build
What We Did
An alternative universe in which the 1980s never ended.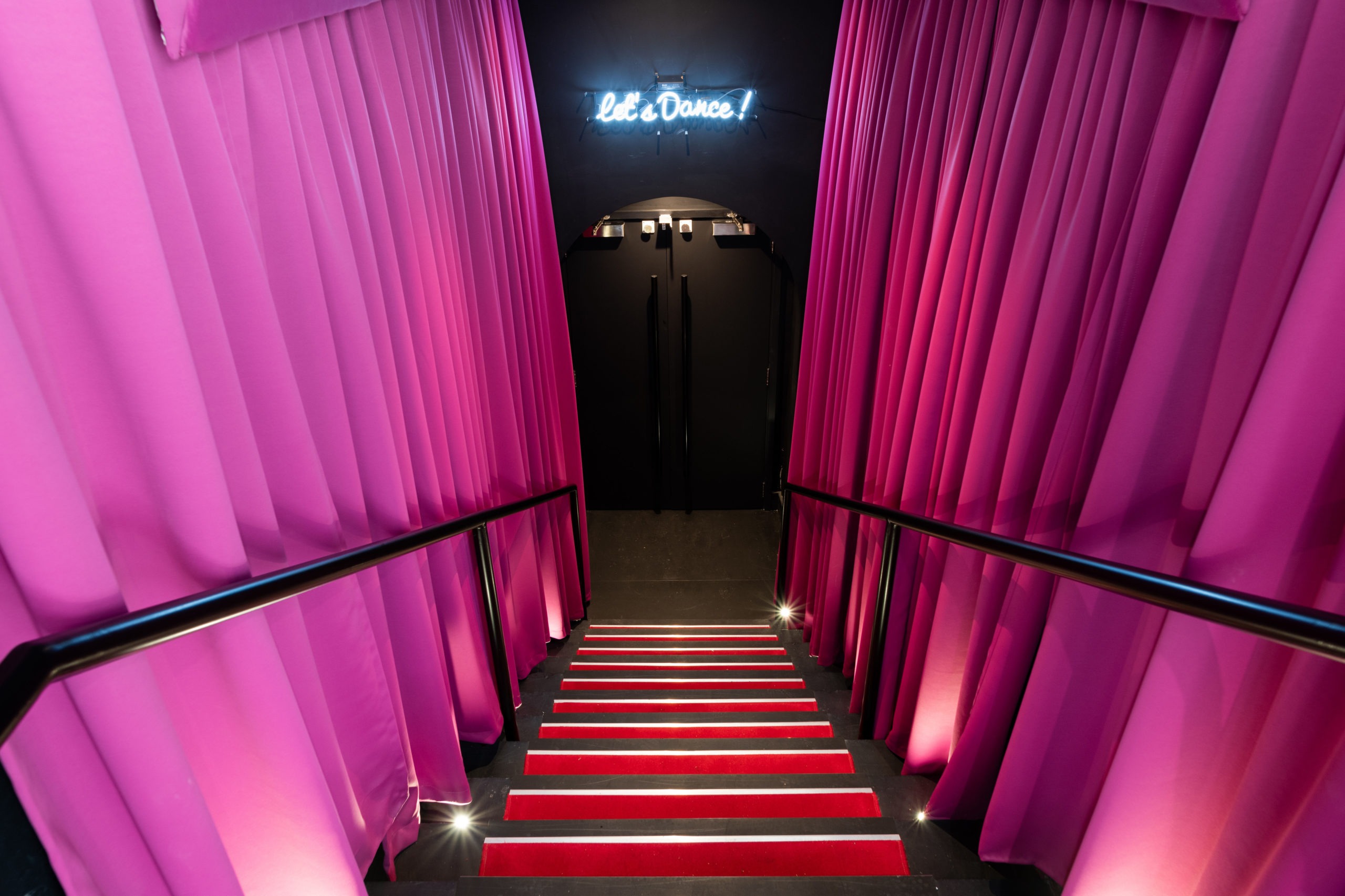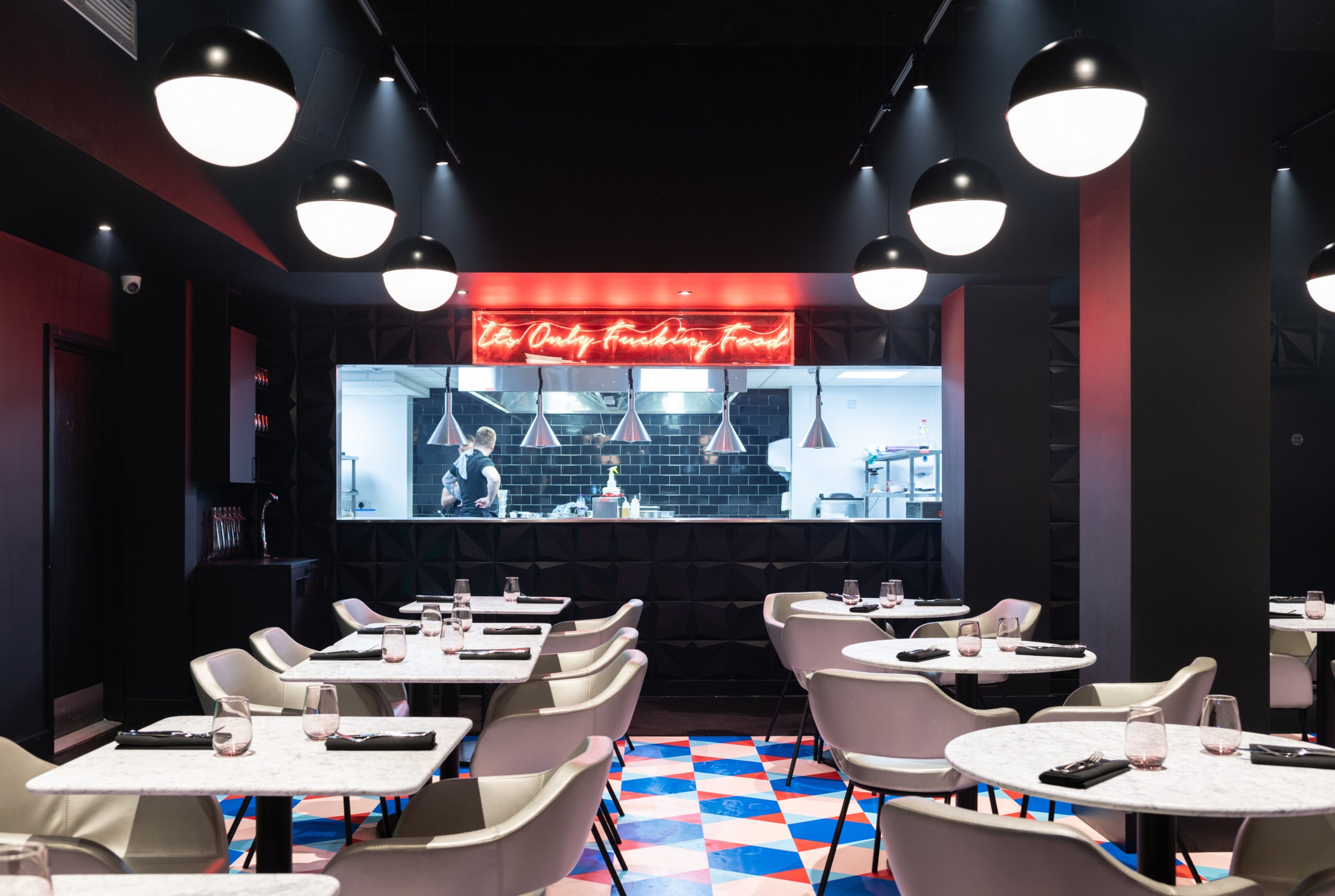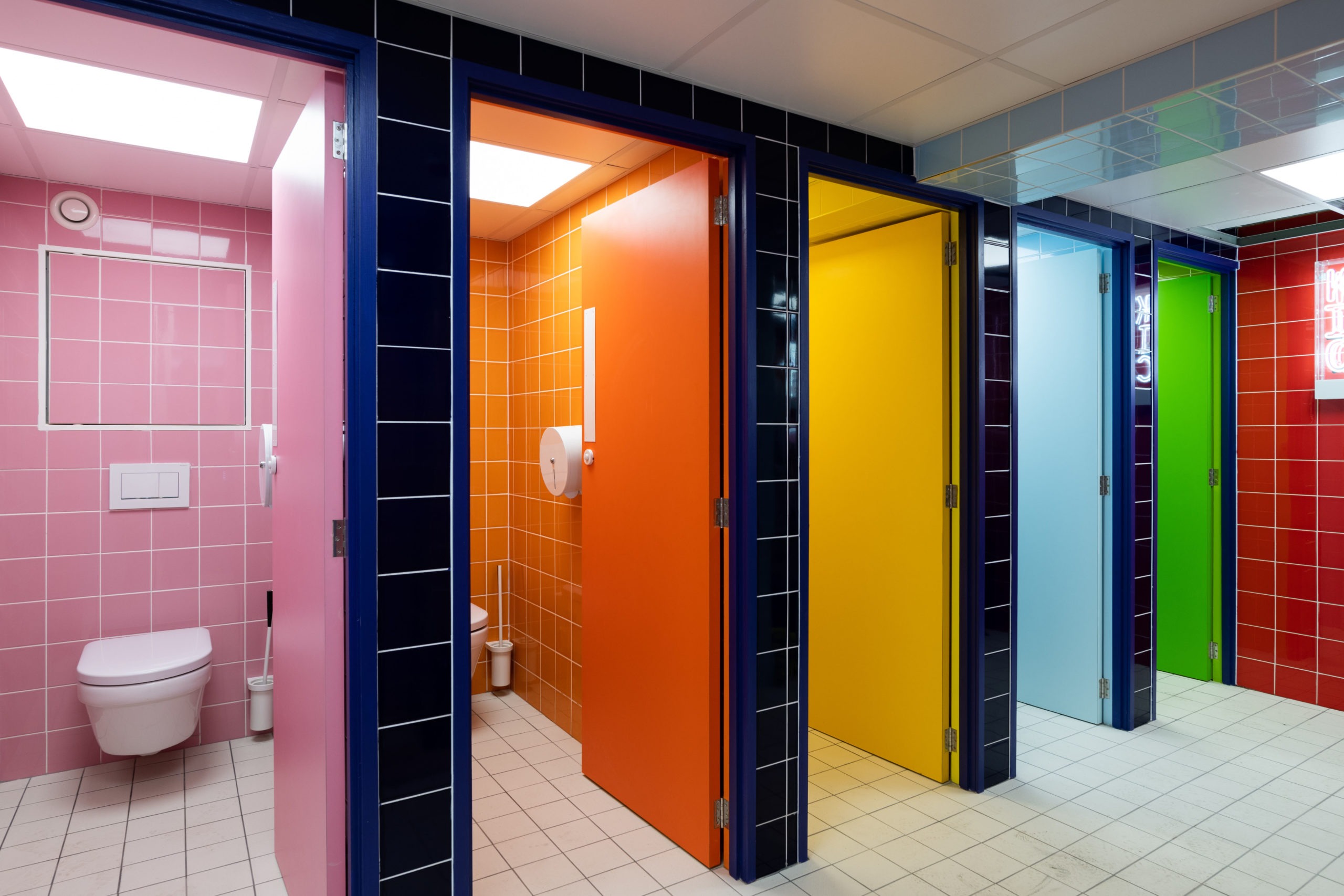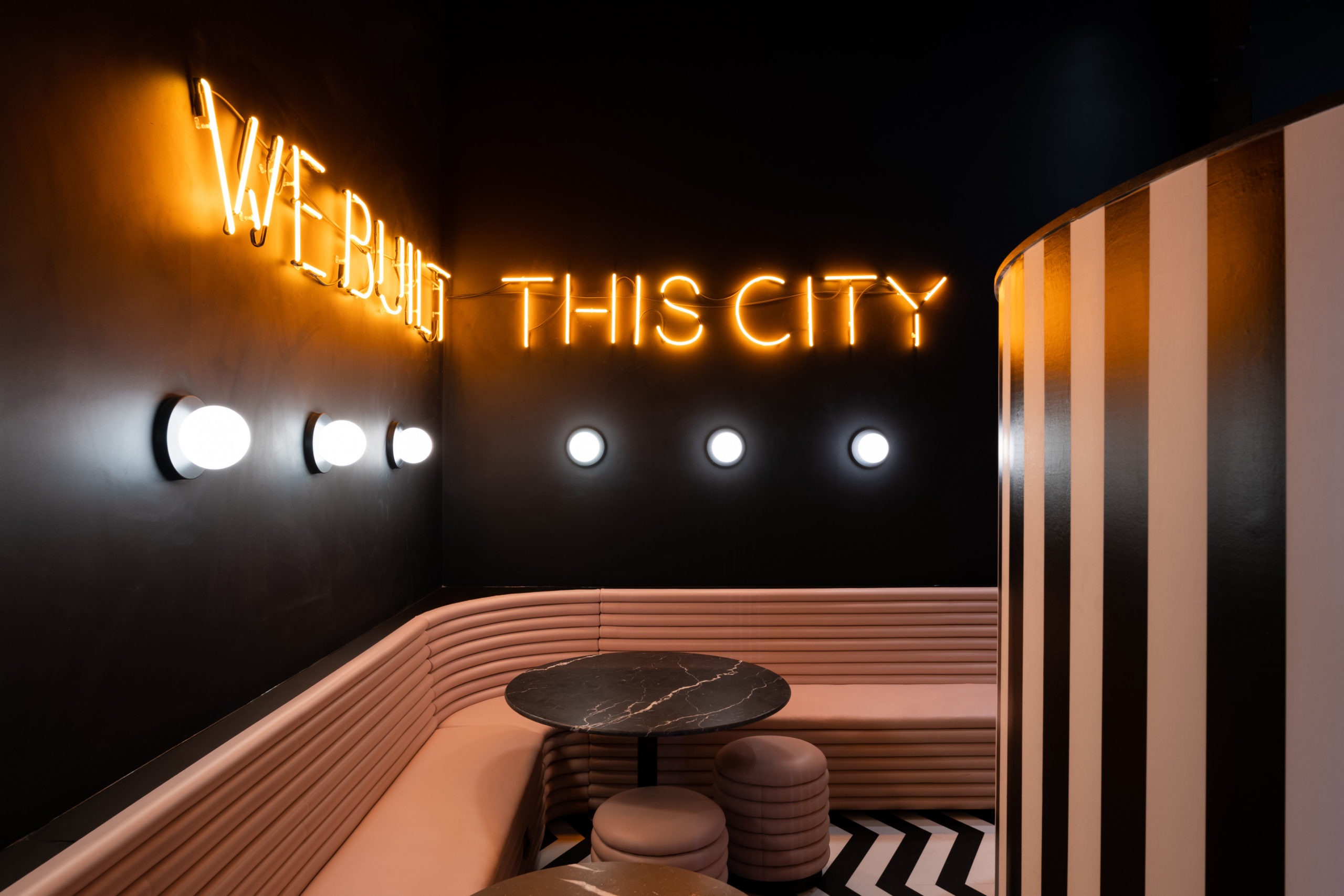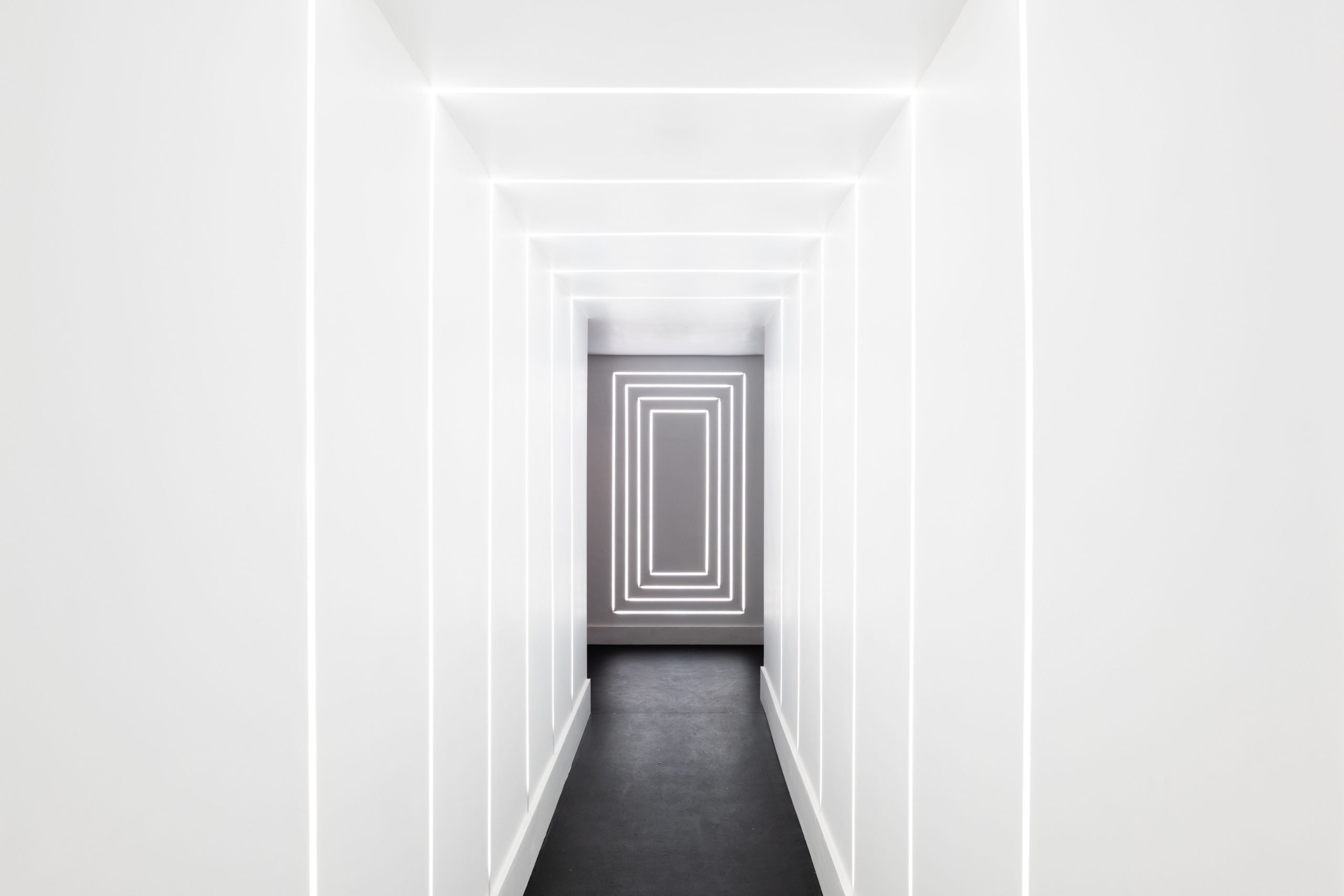 As well as being able to work with design elements that were only acceptable in the 1980s, we also managed to build-in a few very millennial concepts, including a bespoke gantry and bartenders table, as well as an LED corridor (that subsequently clogged your social media feed).
Photo Credit – Tom Bird