Carlsberg don't do interiors. But if they did…
In early 2017, 2G took on the job of completely renovating and refitting the canteen and reception area of the Carlsberg Brewery in Northampton – creating a light and open and creative space that would inspire staff, and cultivate a sense of belonging to the brand. 2G were tasked with designing and delivering a multi-purpose reception, restaurant and private meeting room for one of the best-known beer brands in the world, Carlsberg, in line with their new brand and culture change program roll out.
The canteen had to feed 150 people every lunchtime, and also function as a communal working space during the rest of the day. We designed a stunning, on-brand reception and knocked through all the walls to transmit light, bustle and give all canteen users a feeling of space. This space was entirely unique to the building, and is part of Carlsberg's wider brand values of innovation, collaboration and diversity.
Project
Canteen Design & Build
What We Did
Transform an ageing canteen with into an on-brand social environment for employees and clients.
Probably the best staff canteen in the world.
We created a beer-themed party-space for good times, with barrels for tables and green bottles as accents. A range of modular chair and table setups, as well as video and audio configuration ensured real flexibility of space. This resulted in a true campus feel, with increased employee satisfaction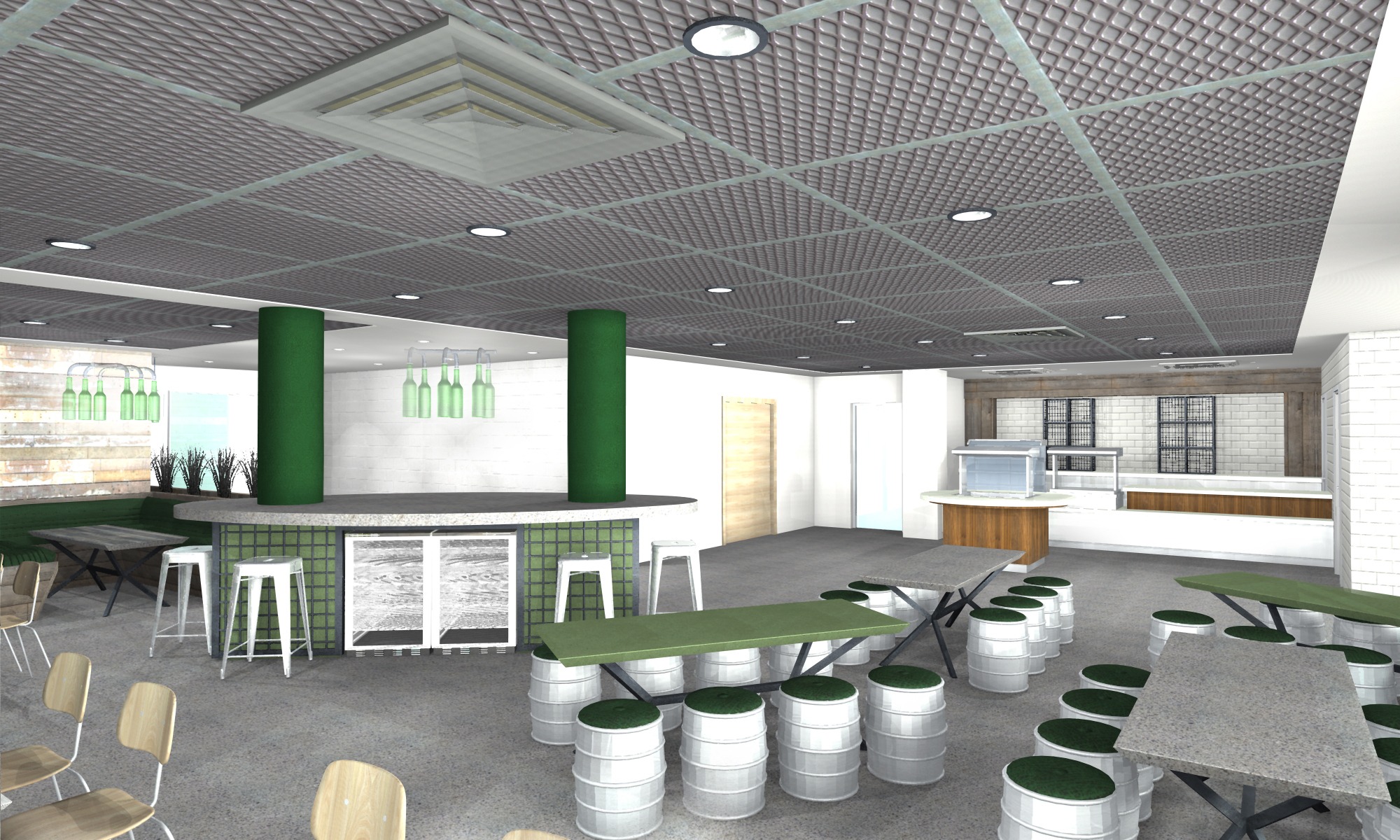 Green glasses in perfect contrast with the clean Scandinavian combination of white and wood.
Seamlessly integrated audio and lighting.
Barrel-shaped stools, a not to brewery workers of the past, sitting on barrels, taking sandwiches on their lunch-break.
Hard-wearing, easy to clean tables in configurations of eight to encourage commensality and conversation.
Bespoke hotplate and servery designed to expedite of 150 meals per day on time.