New design concept for original independent wine bar and tasting house.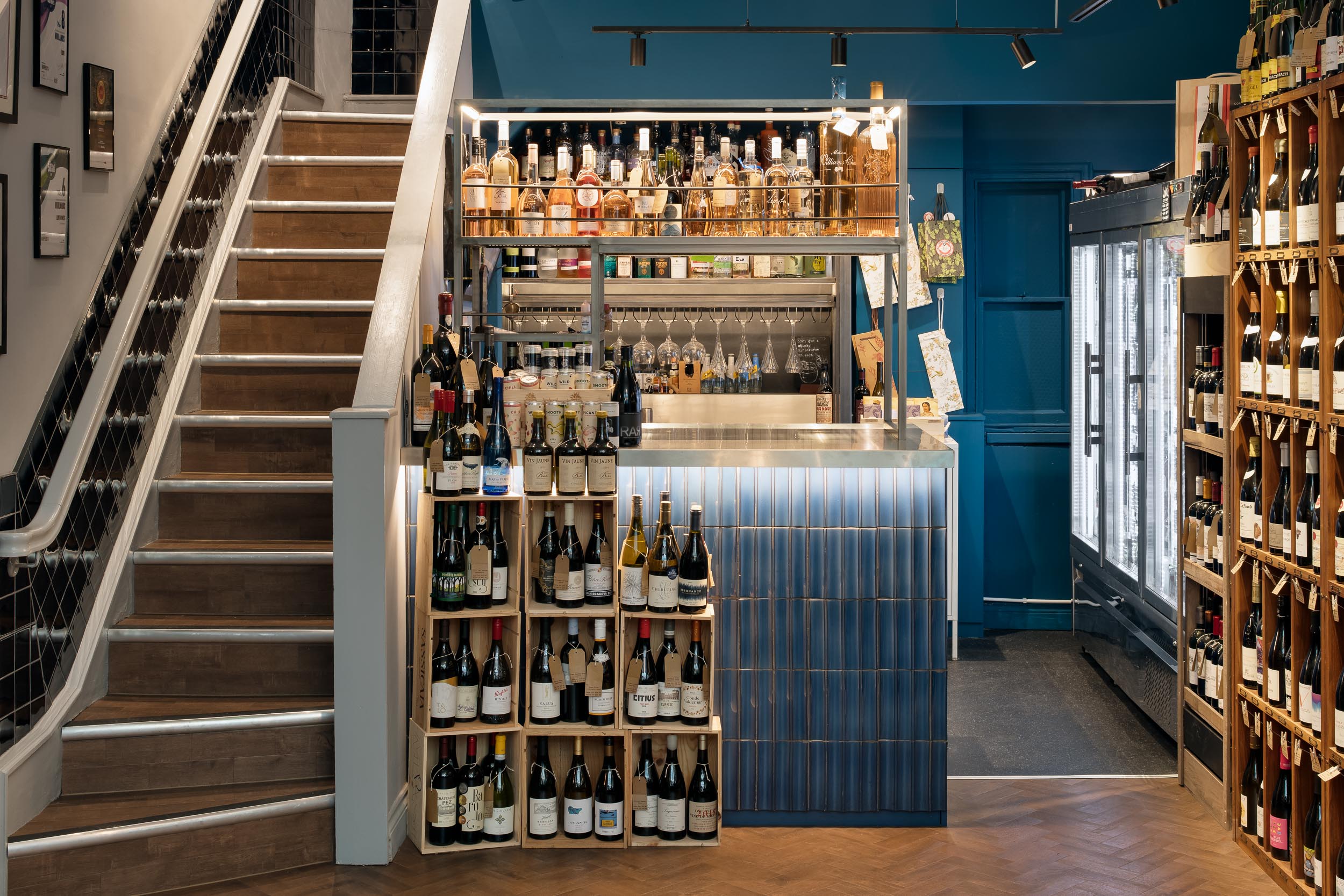 LED strip lighting on the underside of the bar to create a wash of light and highlight the tiles. LED strip lighting on overhead bar to highlight the bottles.
Back wall was painted in one complete colour, this helps to hide away the back door and windows, it was too costly to take these out.
he back bar is a stainless steel unit, again for flexibility if access is ever needed in the future through the back door, we didn't want a permanent structure that would completely block this off.
Directional spots on track directed onto wine shelving.
The world of wine is often imbued with too little information, and at its worst, a whiff of snobbery. Loki set out to create an informative wine shop and tasting house that spoke to a younger, hipper crowd, without trying to do anything too radical, or flash. Ten years, and multiple awards later, Loki is ready for a refurb.
Through the years, Loki have successfully managed to fill their shelves with a failsafe range of top bottles – sparkling, orange, dessert, red, white and rose – for any occasion. Unlike the more well-known national chain wine merchants, they've really focused on championing honest and interesting winemakers from lesser-known regions, as well as managing to select the best of the best when it comes to the well-known and already-vaunted.
The brief here was an invite to think long and hard about how to articulate this conventionally unconventional interior, appealing just as much to the new breed of wine-revellers as it does to traditionalists.
Project
Bar Design & Build
What We Did
Design and build of a local wine bar in Birmingham City Centre.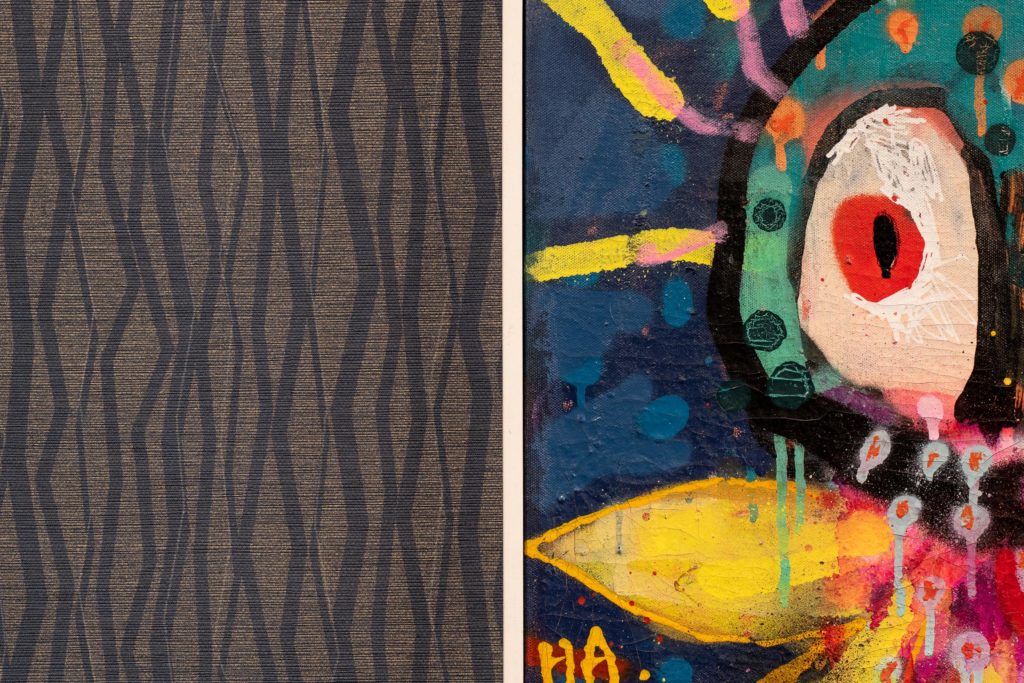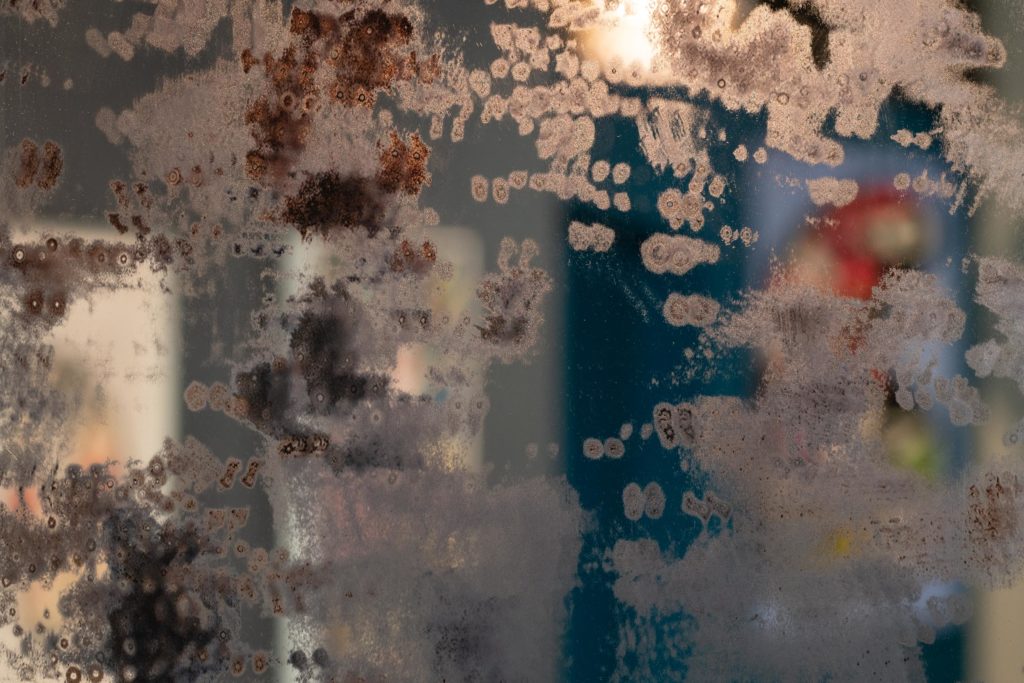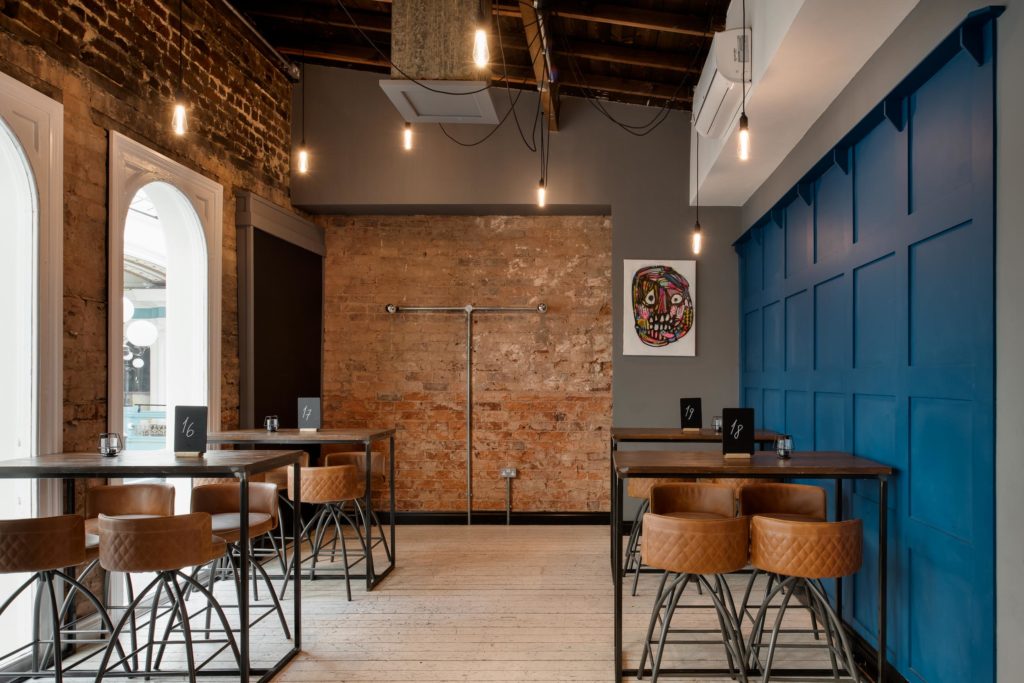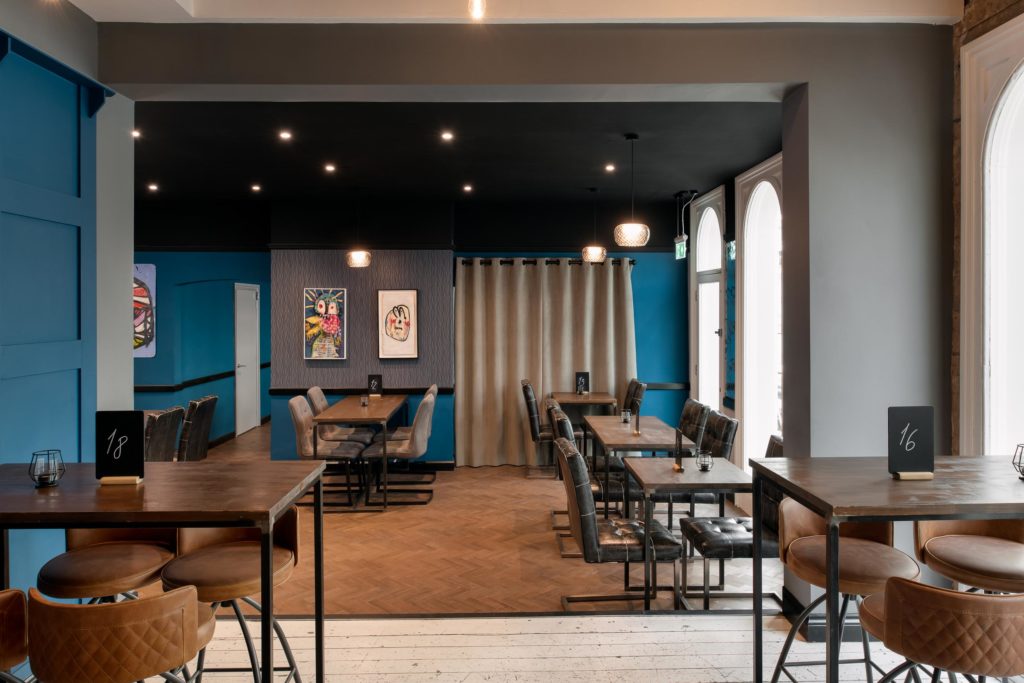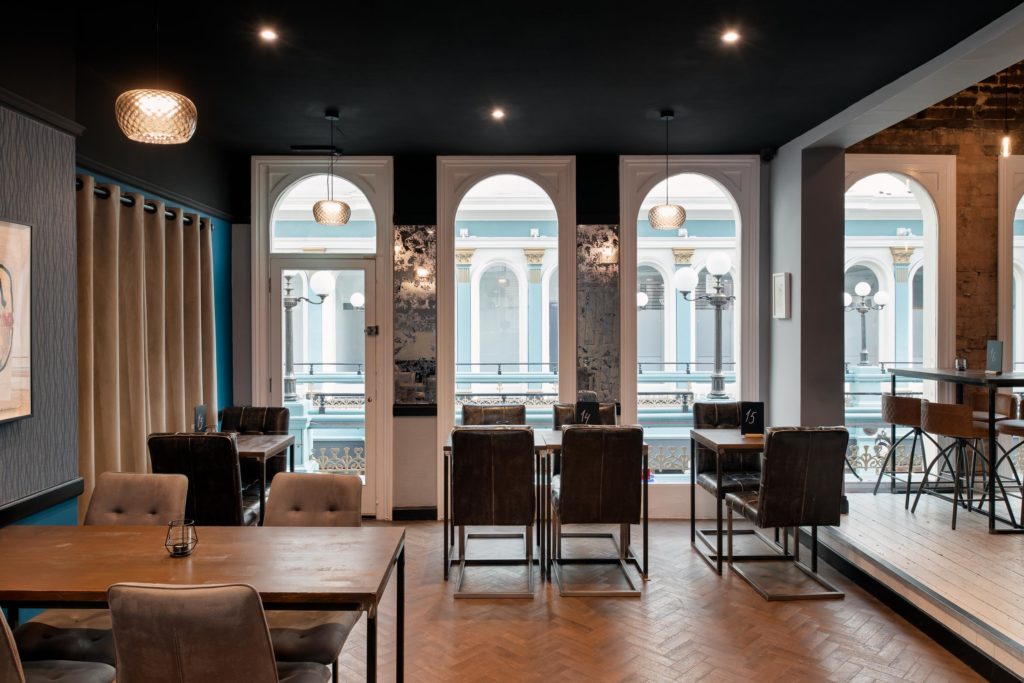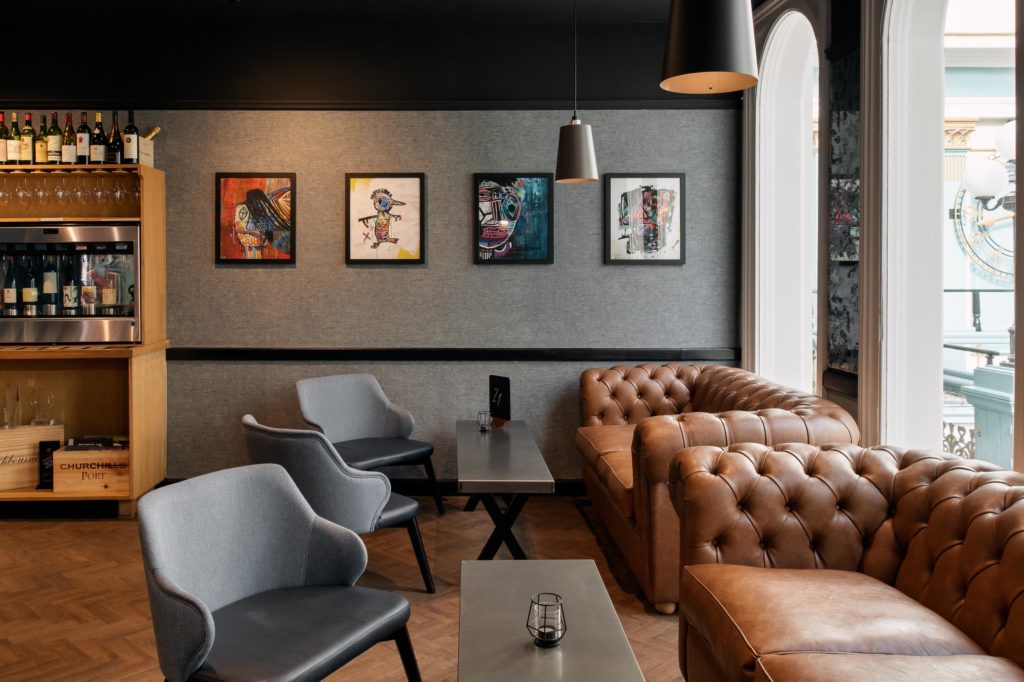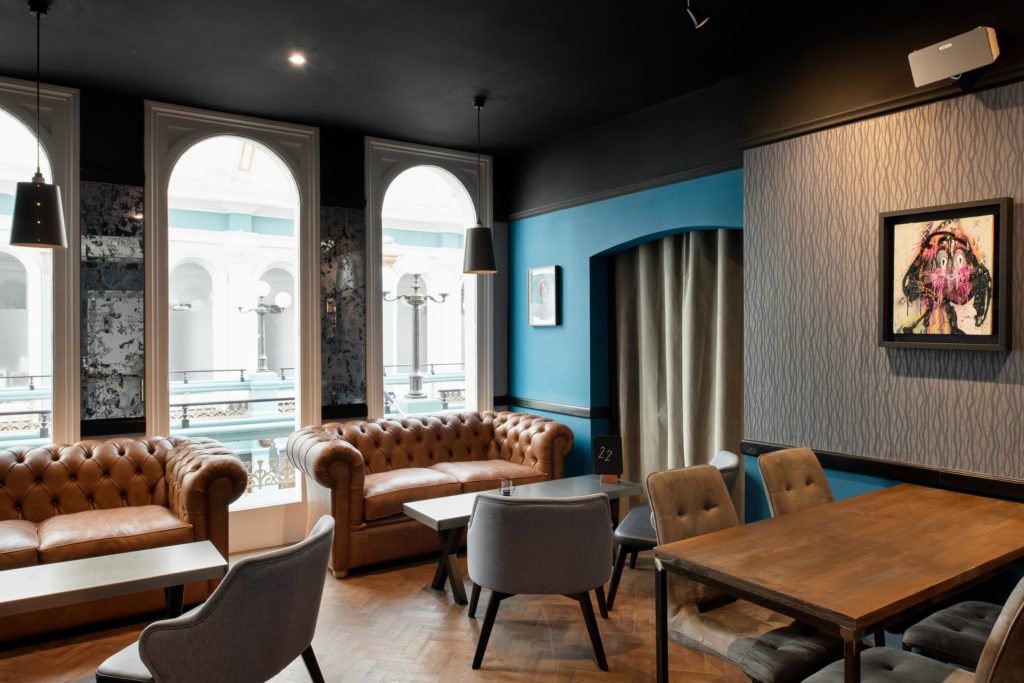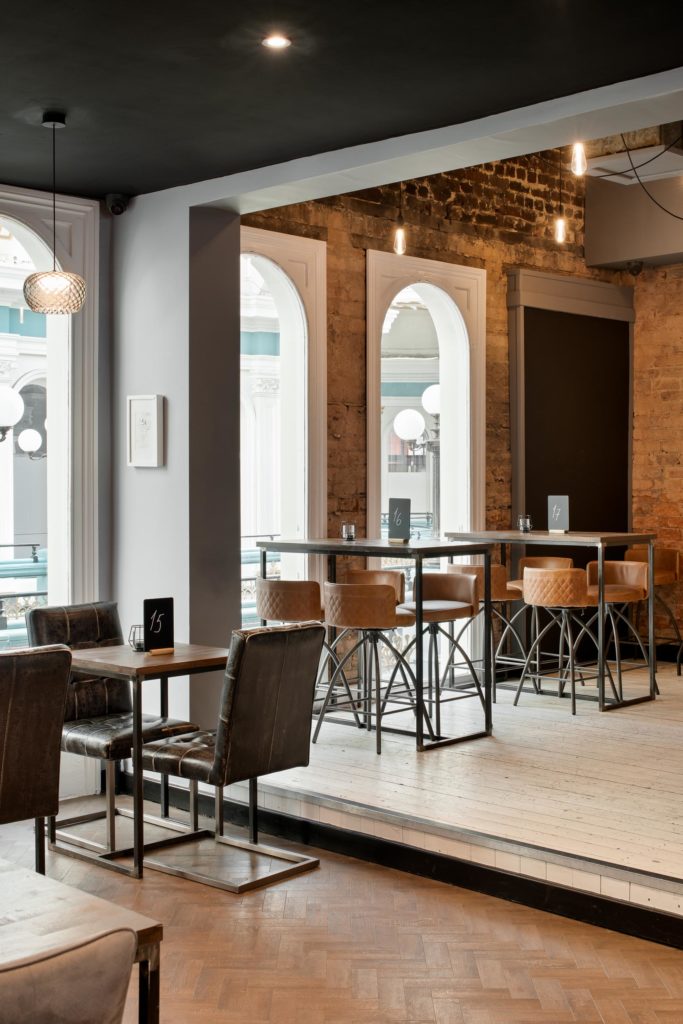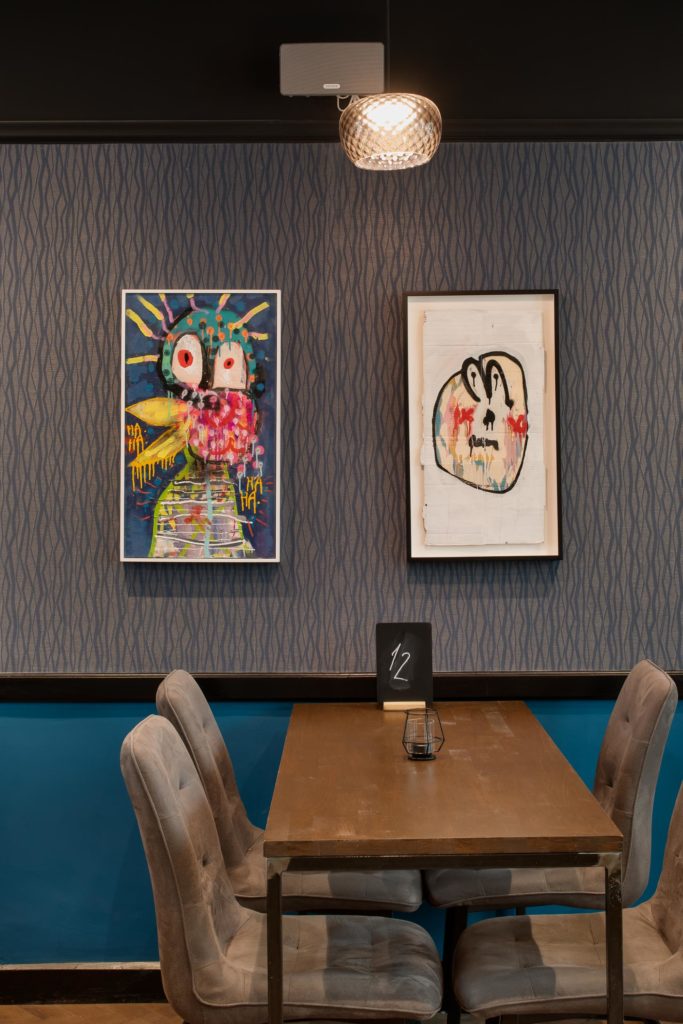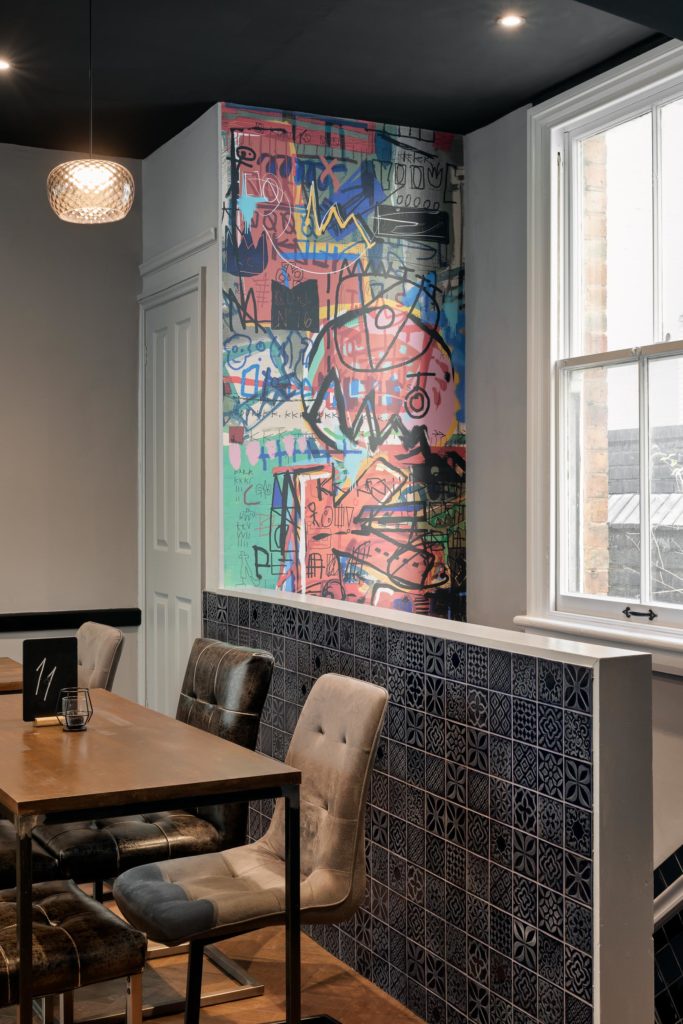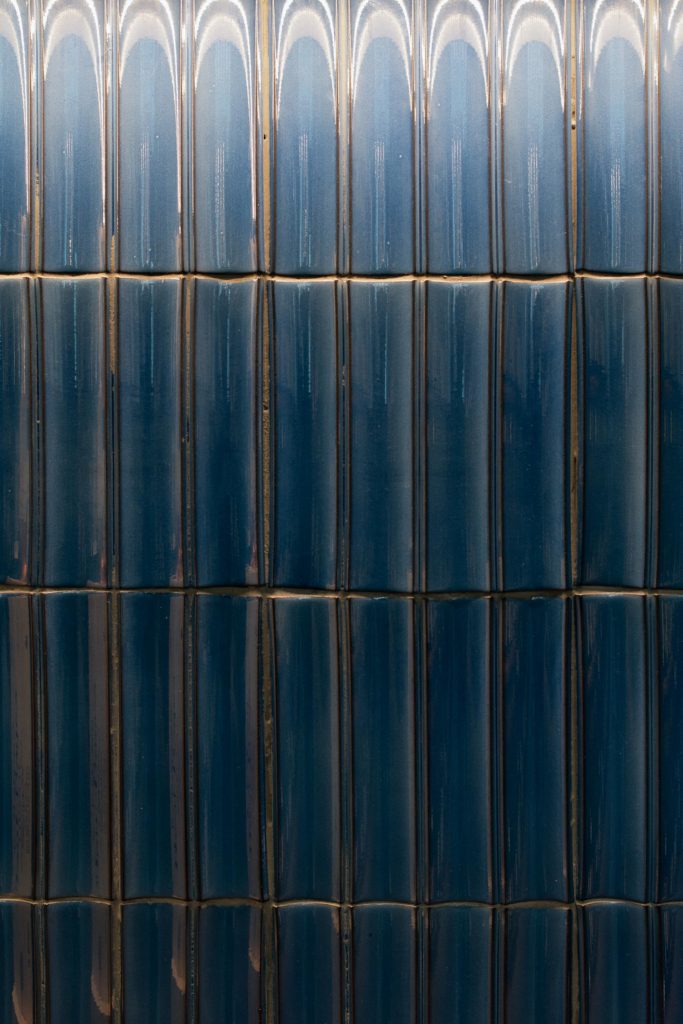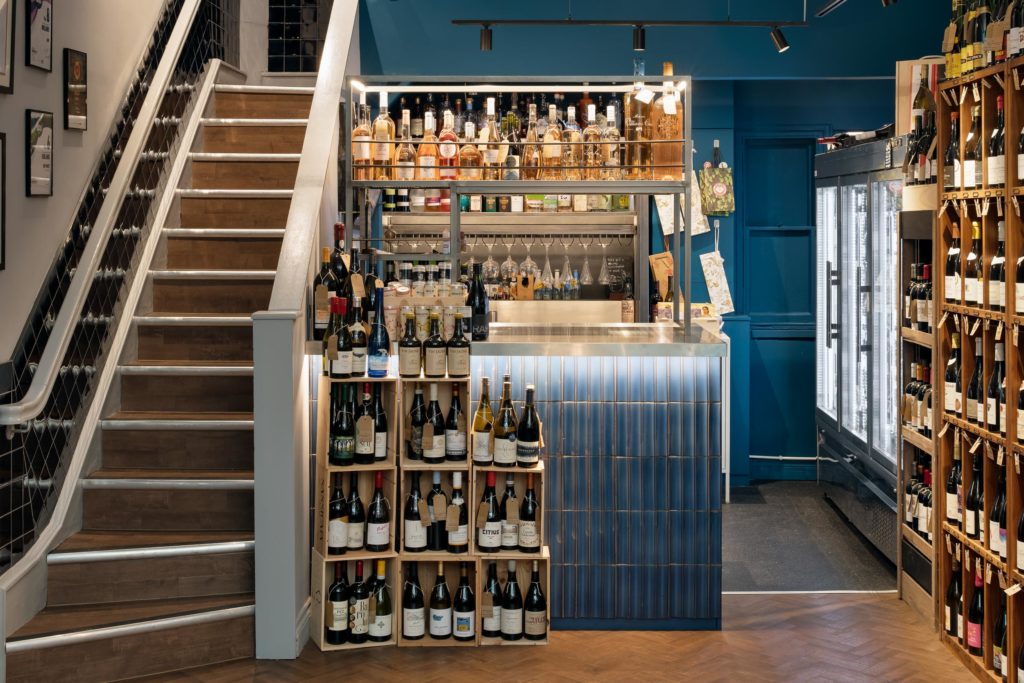 A note from the designer.
Loki's main issue downstairs, is that the space is straddling functions. It looks like a shop, but it's actually a bar. And bars need to look like bars. The downstairs also has circulation issues and poor space, so the whole thing needs to be opened out, correctly lit and configured in a way that brings produce and merchandise to the fore, while also appearing inviting.
The main focus of the redesign downstairs is to use lighting, namely pendants and tracks, to enable the customer to quickly navigate the new open space. We've also added a couple of sexy pendants. The existing space upstairs is quite airy, but arguably not intimate enough. One way to bring the space in is to paint the ceiling black, which gives a luxurious victorian feel and also highlights the beautiful arched windows going into the arcade.
Flexibility is the key upstairs, as the configuration needs to change depending on the number of covers booked, so modular tables, chairs and lighting enable the space to be repurposed from tasting room to romantic nightspot and back again with ease.
Learn more about our restaurant, bar, and hospitality work here.